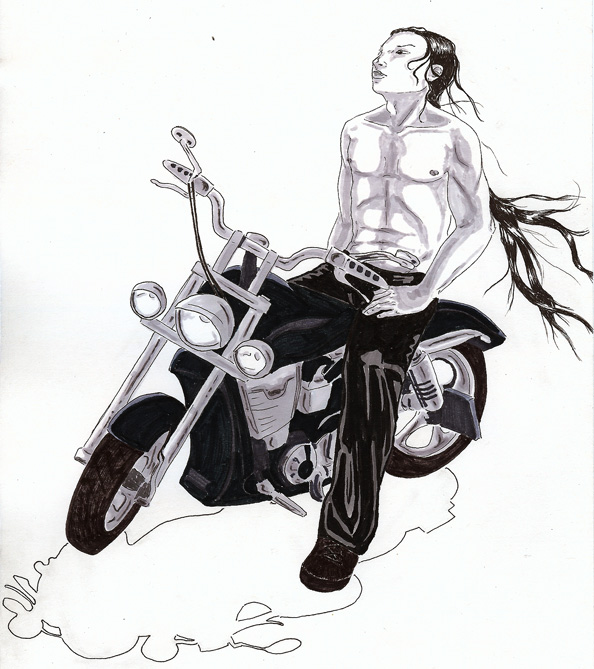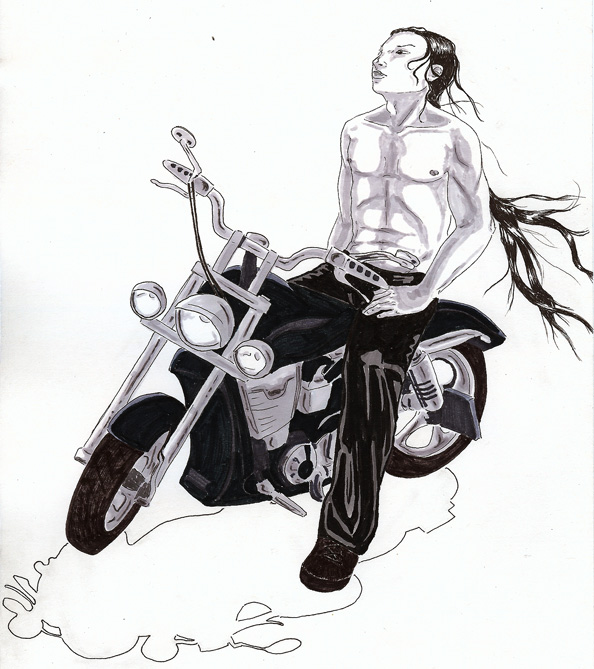 Watch
I realize this idea could have been carried out so much better, but I've been carrying it around for ages now and feel relatively pleased to have actually
finished
something. I do, however, weep silently for my shading.
Bai from Go Down Swinging by brilliant ~
melukilan
and *
StarTyrian
(I have wet dreams of one day becoming at least half as good as either of these two). I get a big stupid grin every time I think there might be a second issue, having read the first one more times than is actually decent.
Add to that too much My Life With the Thrill Kill Kult, and you get Sex on Wheels:
"Do my kisses burn?
Do they take your breath?
You've got a lesson to learn now,
I am the kiss of death."
Yes, I know what a kiss of death is, and that the Thrill Kill Kult are a bit silly, but let me be lame in peace. Shoo.
(
Picture used for reference
. I have no idea what kind of bike that is, anymore. And yes, Bai is indeed a lot taller than that guy.)