Slots
---



More examples can be found here: sta.sh/2vaufcxfmup as well as in my gallery!
I'm pretty versatile, so if you have some kind of idea that doesn't look like any of the examples in the link above, don't hesitate to ask me about it!
---
Simple chibi
Default price: 12$
I'd recommend only commissioning simple characters in this style as I won't be able to fit in all the details and do it justice.
semi chibi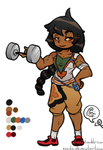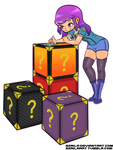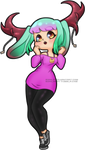 Default price: 17$

---
Reference sheet (Unavailable)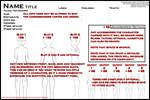 Any and all information may be altered and moved around on.
Price formula: 15X + 5Y + 8Z
15 per angle/form = Can be used to show multiple angles of a character OR extra forms a character may have.
5 per accessory = Used to show accessories and closer looks on details. Price may vary depending on how many accessories you want to add.
8 per outfit = Extra optional outfits said character may wear.
---
Experimental
Memes and such, I'm open to suggestions, however this also means I'm likely to decline said commission.
Want a single character drawn onto a meme? I've got you.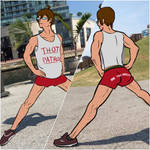 Default price: 15$
(will vary depending on complexity of meme and amount of characters)
Have some funny draw-the-squad memes you found and liked? Sure my dude, I will do my best.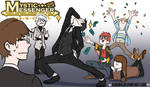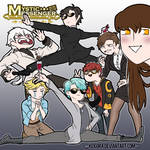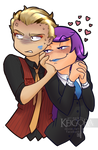 Base price per character: 5-15$
(Again, will vary depending on complexity of meme)
Make me draw shitty doodles for your shitposting delight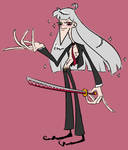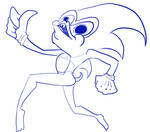 Base price 15$

Price can vary depending on what is to be drawn.
---
Important stuff to know before commissioning me:

Please be patient with me. Sometimes I have a hard time getting to it.
It may take a few days, or it can take much longer. However I promise it will be done.
Process:
Comment on down below to claim a slot, or to be put on the waiting list.
Note me your commission.
If you don't know what to write, you're welcome to use this form to fill out:
Commission type/style:
Name of character/s:
Link/s to references and/or character profiles:
Your email:
You must have at least one clear visual reference of your character.
If the only reference you have is either in text-form or hard to decipher pictures, the price will increase as it basically means more design-work for me.

Please don't claim a slot if you're not able to pay within 48 hours.
I only take payment via paypall.
I will be sending you an invoice to you via email once I've accepted to take the commission, and I'll be taking payment upfront.
Once the art is finished, I will give you both a signed version and an unsigned version, including a transparent file for any personal use.

Refund policy:
You can only request a refund in or before the sketch phase.
If you ask for a refund before I've started on your commission, only then will you get a full refund.
If you ask for a refund as the sketch is being drawn, you will only be refunded 50% to make up for the work already done and for wasting my time.
If I have started to finalize an image after you have approved the sketch sent to you beforehand, you will not get a refund.
Print policy:
You are allowed to print your commission for personal use, however if you wish to give prints with others you will be charged 5$ for each extra print you want to have printed.
You are
NOT
allowed to reprint and resell your commission if it's not for commercial use.
Terms of Service:
- I have the right to refuse any commission.
- I will only discuss details of your commission once, make sure that the information you give me is
correct
.
- A commission may increase in price depending on how detailed the character is.
Things that may increase the price are: Armor, big and/or detailed accessories, extra characters, and more complicated designs.
- I will only give you
two
WIP sketches from the base price for any major changes. Any mistakes in design or minor fixes are free.
- If you want the commission changed after finishing the lineart, it will require additional payment.
- I will by default post your commission online
unless you ask me not to
, then I will be happy to oblige.
-
Disclaimer:
If you wish share your commission online, only use the signed version. The unsigned versions are strictly for personal use (e.g. backgrounds, avatars etc.) This is to prevent art theft, making it easier for people to find me, as well as upholding my rights as the creator to said piece.
- You're free to post it to toyhou.se as long as you write my name in the credits.
BY COMMISSIONING ME, YOU AGREE THAT YOU HAVE READ AND UNDERSTOOD THESE POLICIES
---
Do's and don'ts
Do's:
Fanart
OCs
Monsters

Anthro/Furry
Pinups
Nudity (although it will be censored when posted)
Don'ts:
Machinery
Fetishes of the more special kind
Explicit 18+ content
IRL people
Any other style than my own