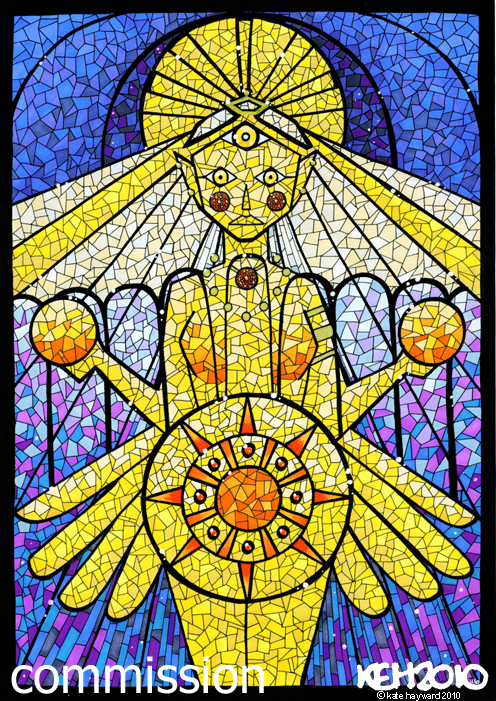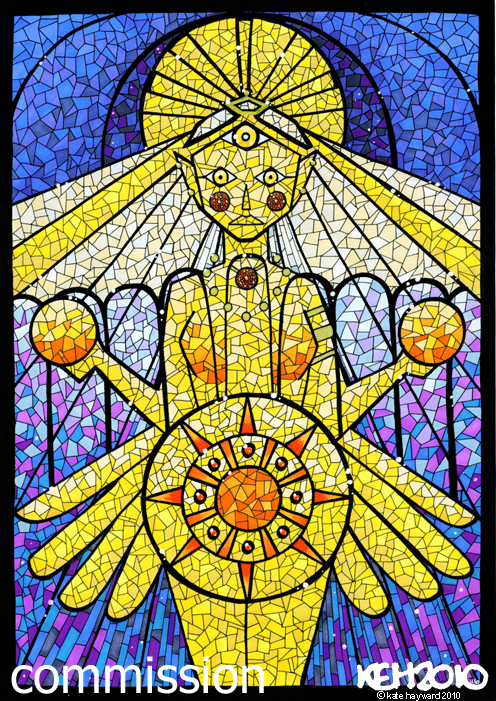 Watch
I...Really didn't know what category to put this under!
So, a while ago I got this commission from *
drazzi
to draw her Sun Goddess character (who I've drawn before:
[link]
) in a stained glass window representation - something that her worshippers may have created. I was getting into Aztec art at the time, so I worked that in a little bit with the sharp, square patterns.
Certainly one of the most interesting commissions I've had & it was an absolute joy to do! I'm pretty pleased with how it turned out!
Pen + Markers + some gel ink pens
Commission info: [link]
(This type is under 'full illustration')