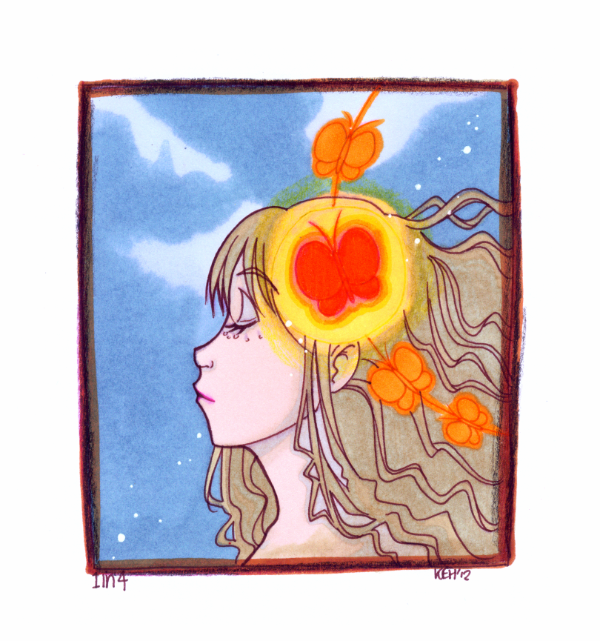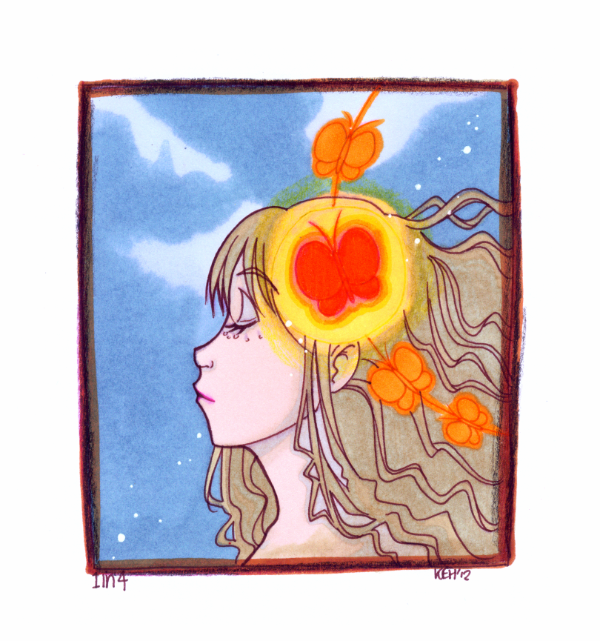 Watch
1 in 4 people will experience a mental health problem in any given year.
*
Today is World Mental Health Day.
If you do not suffer from a mental health issue yourself, chances are you know someone who does, or someone who has done.
I myself have battled with terrible anxiety with panic attacks since I was fourteen, and sometimes spells of depression relating to that. For a long time now I have been meaning to share my experiences though an autobio comic - I'm still working that out - but today I wanted to share and do something to promote awareness a little bit.
One of the things that still amazes me is how taboo the subject of mental health still is - even I am still cautious when discussing it, say with new people or people I have to work with. Having a mental health issue can be one of the loneliest experiences ever. But I know SO MANY people who have or have had an issue in the past. Some of these people are a lot like me - it's affected a lot of their lives and they're learning to live with it, some are incredibly successful, confident and outgoing people - it can happen to
anyone.
So, I just wanted to say to everyone out there fighting everyday - you're not alone

(And if you're having a hard time right now, please, please, talk to someone. You'd be surprised how many people will understand or even tell you their own experiences - and it will get better.)
* The 1 in 4 statistic:
www.mind.org.uk/help/research_…

Personal art is always beautiful.

I wish I could think of more to say on this, but it does touch me. It also makes me feel a little uncomfortable in a strange way, but I think good art can do that.
Reply

It makes me feel a bit uncomfortable to look at it too, in a 'shit, that's out there now' kind of way, but as I was telling another friend recently - I also found doing this massively rewarding and encouraging!

Thank you hon!
Reply

Totally support this, and nice way of showing it. You are SO right about talking to people, and mental health issues are far more widespread than many realise.
Reply

Thank you! It's true - I've had several instances of working up the courage to tell someone about my problems only to have them confess the same thing.
Reply

I love to see you doing things like this which are so personal. Your description is wonderful and thank you so much for posting this. It's a beautiful warm image as well, definitely gives me the 'not alone' feels.

Reply

Thank you hon, I really mean to do more personal artwork - I've loved seeing yours so much : )
Reply

Next time we're together in person we can really talk about this. You know you and Squash are always welcome to visit! We will find our way to you again some day as well.

Reply

Certainly! You guys are always welcome here - I would love to visit you guys too! Maybe we could set something up in the New Year when everything is less busy and I am less ill!
Reply

Such a gorgeous image :')
Reply

I think what strikes me about lack of mental health awareness is that although people are understanding and okay with it, they totally get the wrong impression of what it's like. They kinda dump stereotypes on you without realising that there's lots of different ways to experience one thing, and that just because you get more upset then normal sometimes, doesnt mean you're not a 'normal' person (or whatever normal is haha!). Its like if you were to meet someone for the first time and say 'I have this problem' they will instantly change their perception of you....whilst if you've known someone for a long time, and then tell them one day that you have this problem, they're very surprised because you seem so normal to them! XD
I get anxiety and panic attacks an awful lot too (as I said before to you I have a phobia and consequently ocd) so I know how you feel, I hope you manage to control it all okay though

To do an autobio comic would be very brave! I've thought about it but I'm a bit scared to do it

Reply

Yes, I totally agree with you there - during my first bout of depression I lost a few friends through them simply having the wrong idea about what depression was. Not everyone who is depressed is sitting around in a dark funk, or wants to kill themselves. Also, sometimes when I've tried to explain to someone about suffering from panic attacks - that doesn't mean you freak out all the time and can't cope with ANY stress.
Thank you so much hon, although it breaks my heart a little every time I discover another friend is having to go though these things, it's good to know there are understanding people

I'm working on it! But I keep hitting a few road blocks regarding how to tell the story. :/
Reply

I absolutely love the meaning behind this image. I've suffered with my fair share of mental health problems, so I fully support bringing more awareness to it. The use of symbolism with the butterflies is beautiful, btw. Love it!

Reply