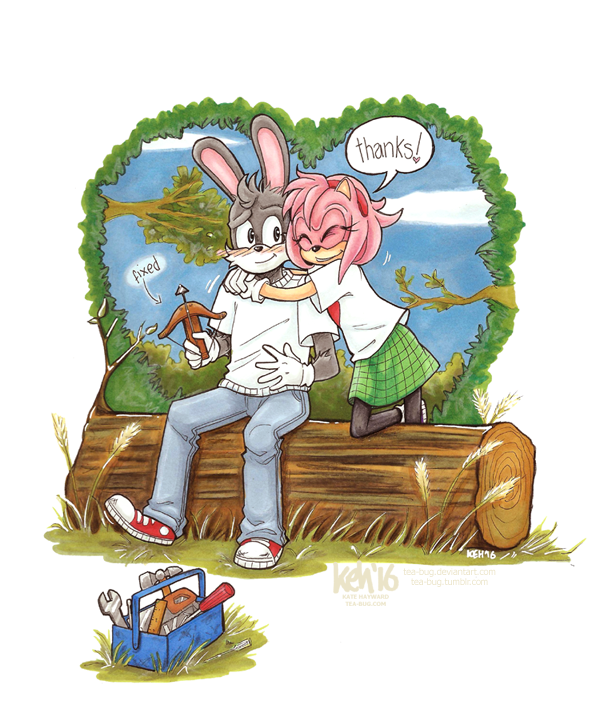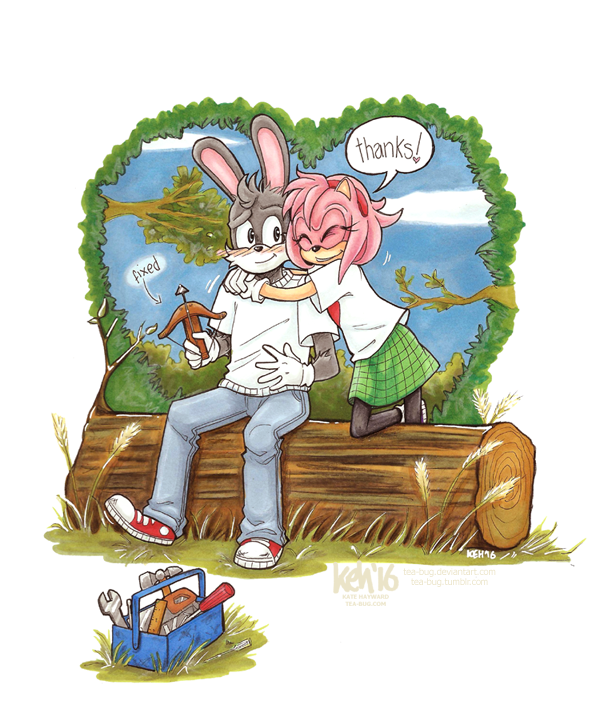 aka: The way to a girl's heart is through her crossbow.
tbh, pretty sure that STC Amy is fully capable of mending her own crossbow. But once this started I couldn't stop

...It's kinda nice to be safe in the knowledge that your ship already sunk a loooong time ago.
Coloured this to cheer myself up when I didn't feel up to getting to Summer of Sonic last weekend :<

Markers + pencil crayon + white posca acrylic marker
tumblr post!:
tea-bug.tumblr.com/post/148744…

Reply

Reply

Aw cool, it's lovely to see the full coloured version of Johnny & Amy too. I've still not watched video footage of this year's Summer Of Sonic yet but I will eventually.

Once again, great job with this re-touched sketch!

Reply

Thank you! I drowned my sorrows in shipping! argh...
Reply

Cute.

Reply


So pretty and yet, bitter sweet

Love this, even the rough sketch I saw before

Such lovely colors

Reply