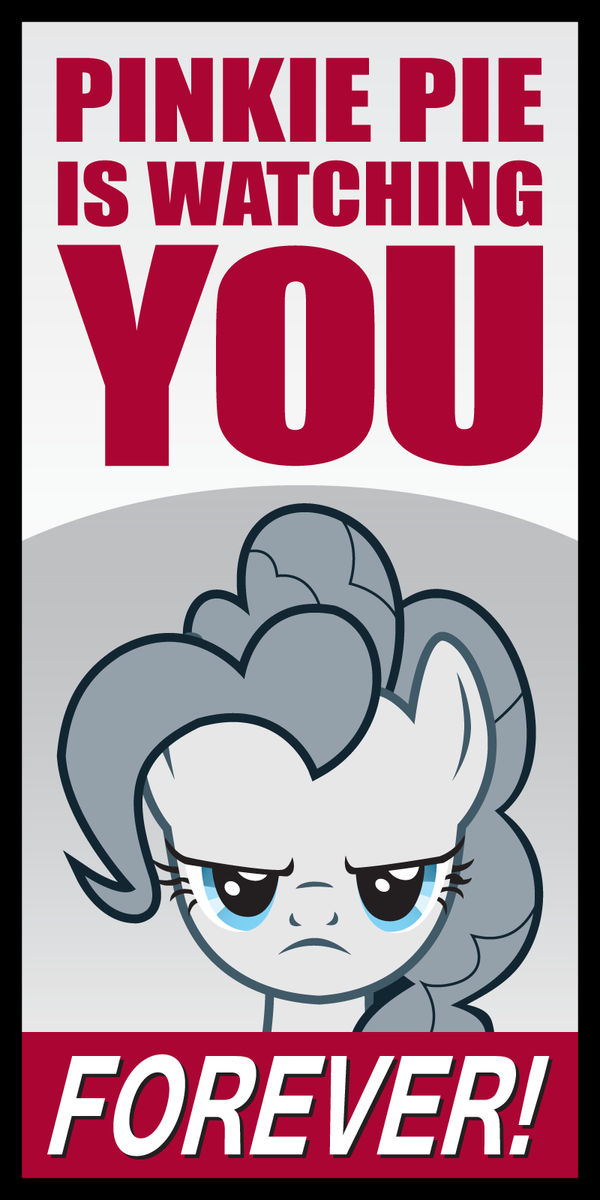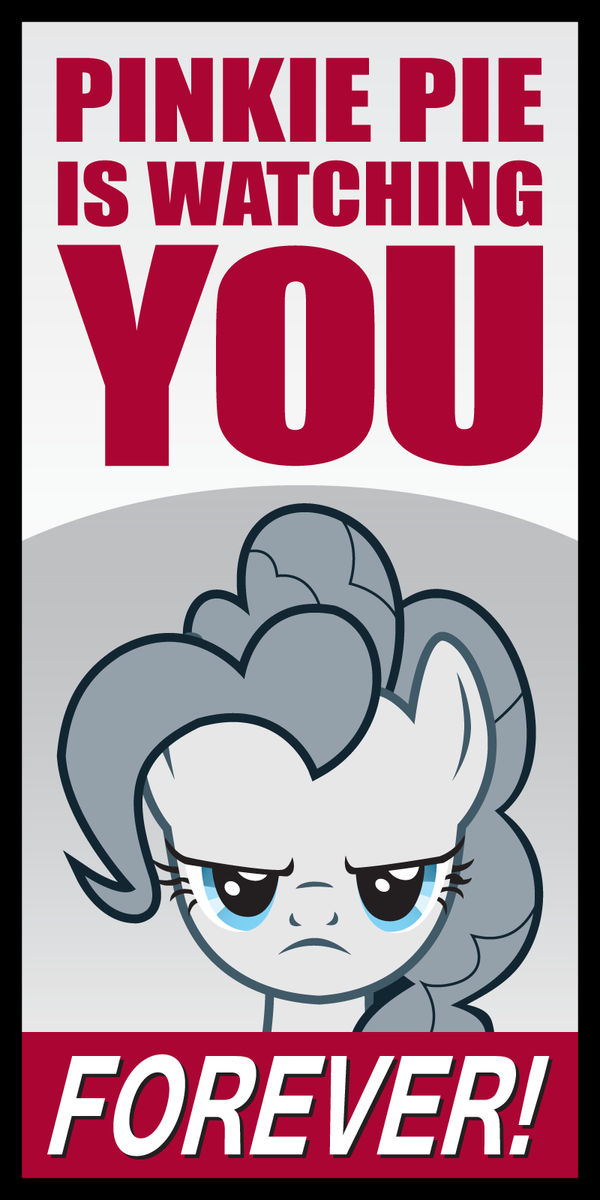 Watch
What secrets lurk in the hearts of Ponies?
The Pinkie Knows.
This was created for a forum's "Photoshop Phriday"-style contest, even though it wasn't really an official entry since I, as a staff member, was ineligible to win. The challenge was to put Pinkie Pie into the most absurd situations. I decided to go a completely different direction, because one pose of Pinkie in the episode "Green Isn't Your Color" was so ridiculous that I felt obliged to recreate it in high quality.
It's an homage to the 1956 movie adaptation of 1984, where the iconic Big Brother is Watching You poster originated. Given Pinkie's omnipresence in the episode and the fact that she kept popping up to prevent Twilight from spilling the beans, the very first thing I thought of was 1984, and how one of the poses was very Big Brother (Sister?)-ish. So I redrew Pinkie based on her creepiest pose in the episode and designed the poster as a gag for the contest.
Do you want to buy this on a shirt? They're available at Hot Topic! Click on the link to find them on the store:
[link]
Are you interested in a newer, better version of this idea? Then check out the next version by clicking on the thumbnail below!