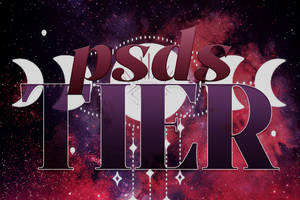 PSDs Only
For those who would just like the PSD's I create.
---

Katy Berry - Katy Perry Font
Description
Alternative New Version 1.2
Submitting a new DA entry to have a backup of the original and the progress. The new version includes many redone letters and new kerning and spacing so I need them seperate.
New:
Q has fancier tail.
C redesigned
D redesigned
L redesigned
U redesigned
G redesigned
B redesigned
J redesigned
Hopefully more updates in the future.
Write a comment to report a bug or a letter you think should be redesigned
Non-Commercial Use Only
View Original Katy Berry 1.0

I think this is a cute font, but the spacing should be cleaned up a bit on the lower case "r" and "b" and a couple other letters. Would love this for commercial use, but it's still lovely for personal projects.