I am now on Instagram! This will be an art only account. For now, I am posting daily but I will soon hopefully be posting work in progress images and previously never before seen images as well.
www.instagram.com/keelerleah/
I also have a second BJD/everyday account:
www.instagram.com/keelerleah_b…
I am also updating all my website images -example: the titles in this journal- (basically moving them to a different hosting site) so I figured it was a good excuse to finally do an update.

Thanks again everyone for the support!

---Updated July 2017--
-
To make things easier (for both of us) I have included a form for anyone wanting their commission done quicker. You don't need to include this but I just figured it would make things easier:
Email address:
Preferred type of payment:
Which category (from the price lists below. example: character head to toe w background):
Character information
Name of character:
Gender:
Age (approximately is fine):
Skin color/race (elf, drow, human, etc):
Eye color:
Hair color/style:
Clothing type/colors:
Preferred weapons (if applicable):
Any outstanding features(tattoos, scars, etc.):
Preferred pose/link to reference if available (if desired):
Background/setting(if applicable):
Now on to the examples and prices (examples are below each listed price). The below prices are just the general price setting I go from, so the actual price could very a bit, depending on the time and difficulty of the work. Also, please be aware that some of these examples are older works and are not quite up to my current level (in other words my older works stink more then the newer ones)

Character: head to toe
Base Price (with little or no background): $70
Base price (with Heavily detailed background): $150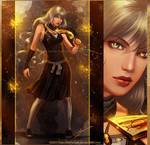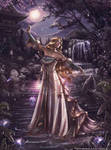 Multiple Characters with background
(2 full characters or an animal and a single character)
Base Price: $190 (I added $40 for the additional character from the above base)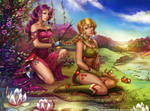 Character: Waist/thigh
with background appropriate to the picture
-My preferred 'category'-
Base price: $100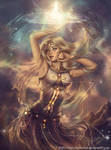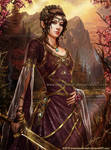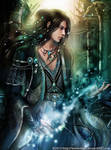 Character: Head shot/Bust
Base price: $60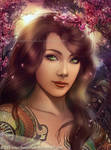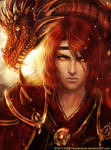 I also do Traditional work in pencil and in copic marker.
Prices depend on the layout but the above digital prices would be similar.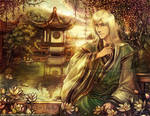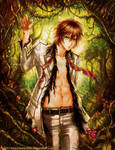 Just send me a note if interested.
Accepted forms of payment:
-paypal
I now only accept paypal.
All prices are in US dollars.
All my commissions are done through numerous emails. As I work I will send previews so the client knows the progress of the picture, as well as what it's going to generally look like.
I begin by doodling out the general pose and color ideas. These are extremely rough and look rather 'scribbled' but it gives the client a beginning idea as to what the finished product will look like. This also gives the client a chance to tell me what he/she wants changed.
For payment by mail (check/money orders): When the first sketch has been 'approved' I will give out payment info (address, etc.). While I wait for payment to arrive I will work and complete the painting, which will finally be sent when the payment has arrived (it usually takes two weeks mailed from the US).
For payment by PayPal: When the first sketch has been 'approved' I will give out Paypal payment info. I will only continue to work on the painting once I have received payment. From then on I will continue to work on the commission until it is completed. When it is, I will send it (via email) as soon as possible.
What you will receive is a large .jpg version. Please be aware that I may or may not upload a smaller watermarked version to my DA gallery. Lately I haven't been uploading commissions but that may change. So please be aware that even though you get a commission done it may not show up in my online galleries.
Paintings can take anywhere from two weeks to a month to complete depending on my schedule/ details involved. So please be patient.
Ownership of Requests:
Please note that I retain the rights to use the commissions and designs in any design competitions, future publications on design, educational purposes, marketing materials, portfolio and reproduction unless otherwise noted. Where applicable, the client will be given any necessary credit for usage of the art/design and elements.
Also please note that even with a commission purchase, the client does NOT have the rights to use the image in any commercial money making venture or in reproduction (including book illustration, website design/illustrated, merchandise, or any venture that will include a personal profit), unless otherwise agreed on. Please note: I do accept commercial commissions (book covers etc.) but an added fee is applied for commercial commissions which covers the rights to use the image for a commercial purpose (printing for a book cover or an advert on a website for an example).
Also a reminder: I am now/still offering signed prints (including most of my digital works) as 8.5x11 and 18x24 sizes. These will be shipped directly from me. All are printed on high quality photo paper and will be signed.
The 8.5x11 are priced at $15 each and the 18x24 are $40 each, however (depending on your location) shipping for the large size could easily go up to $30 ish simply because it's shipped in a rolled shipping tube and Canada Post is freakin expensive for things like that.
Note: the larger 18x24 size is printed at a professional photo printer, so there may be a bit of a delay (as I have to drive in the city then pick it up the next night again and I don't get in all that often).
So if you want a print from my gallery PM me for availability and I'll see what I can do.
Cheers,
-Leah


If you have any questions please feel free to ask via note or email, and I promise to get back to you as soon as I can (Sometimes there is a few days delay in my replies since I'm not online every day). Also I want it known that my art is not to be used without my permission (which I usually always give) so please note me first.

Again thanks to everyone who has taken the time to visit me here (and many more thanks to all the comments, notes, and emails. It means a lot to me.