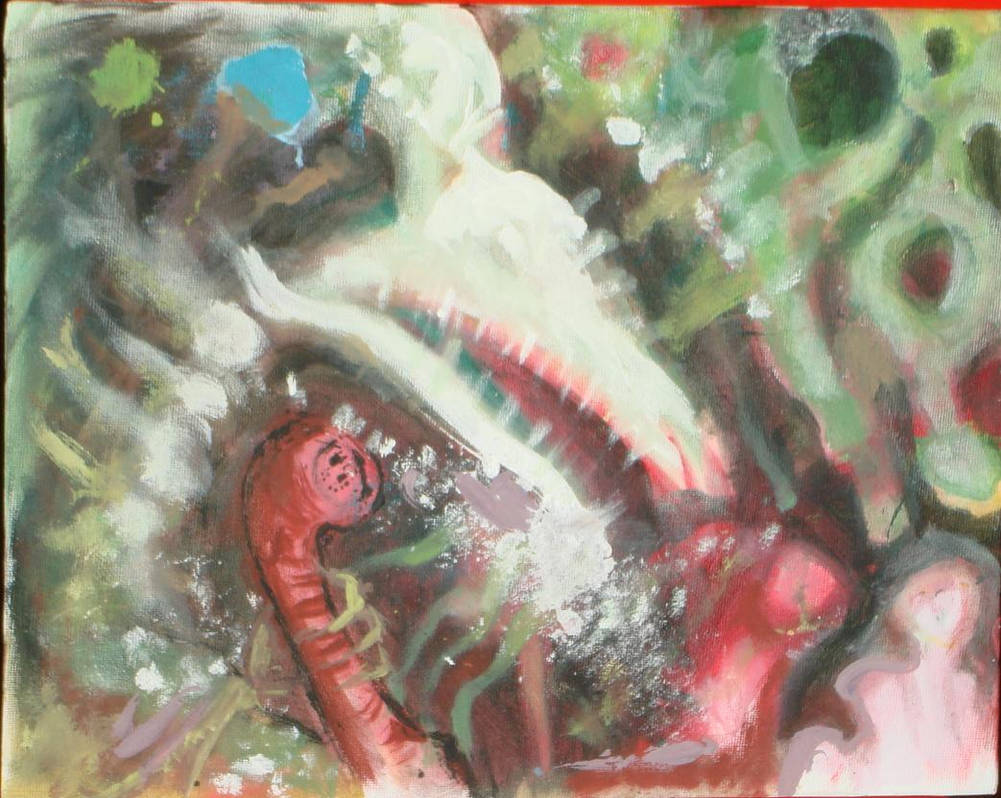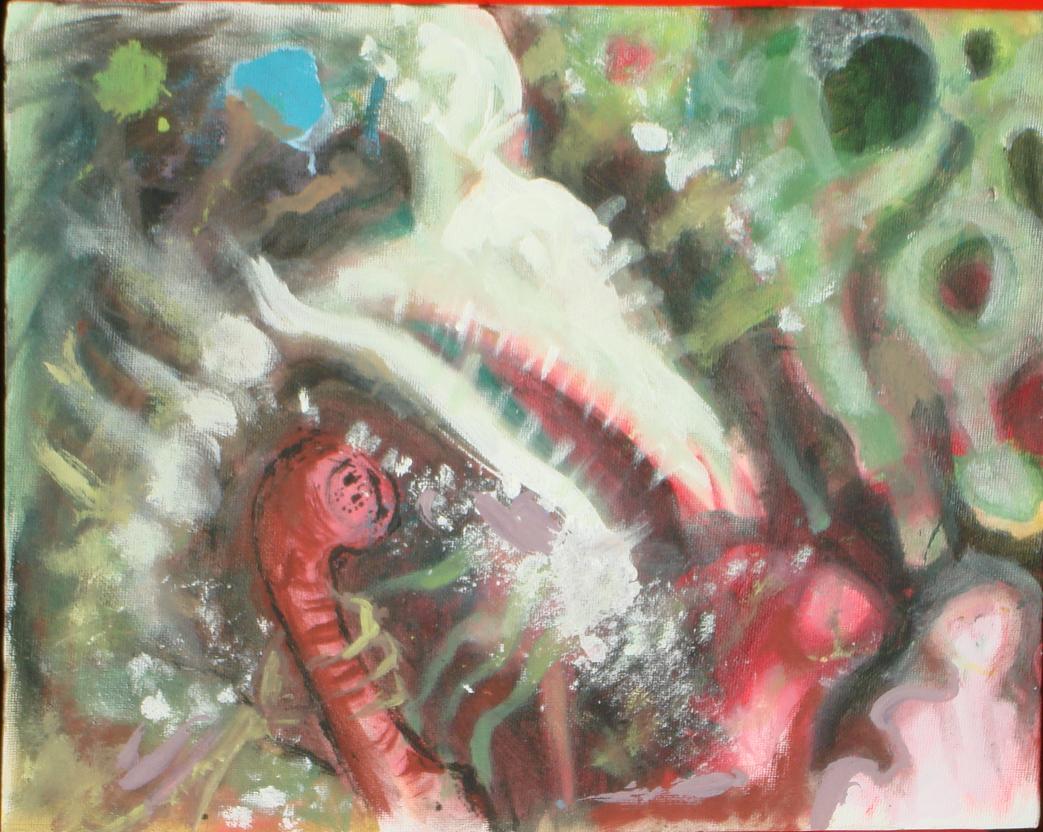 "Beware the douraga under the floor
That click and clack the phonebooth door!

What wretched claws that lengthen so
To reach the transceiver with their toes!

The bloodred shell into they yell
The most profane of rhymes...."

Acrylic painting over previous oil.

That is well creepy. I will beware. :>
Reply

Reply

Eyebrow-raisingly awesome. How big is this?
Reply

I think it's a little longer than a foot (That's 30-40 centimeters in metric).
Reply

Very nice, really bold and energetic style here, love the poem that goes with the piece too. The white over the rest of the darker colours looks almost flourescent in comparison.
Reply

Oh my! That sort of looks like the dolphin skull I saw! I love the way the red oozes into the teeth, like lipstick on the smile of an unsuspecting person.
Reply

The underpainting was red. The skull started out as a raven but when I added the neck bones, it started looking like a dolphin's.
Reply

Reply

Whoa...this looks very, very nice. I also like the poem accompanying it.
Reply