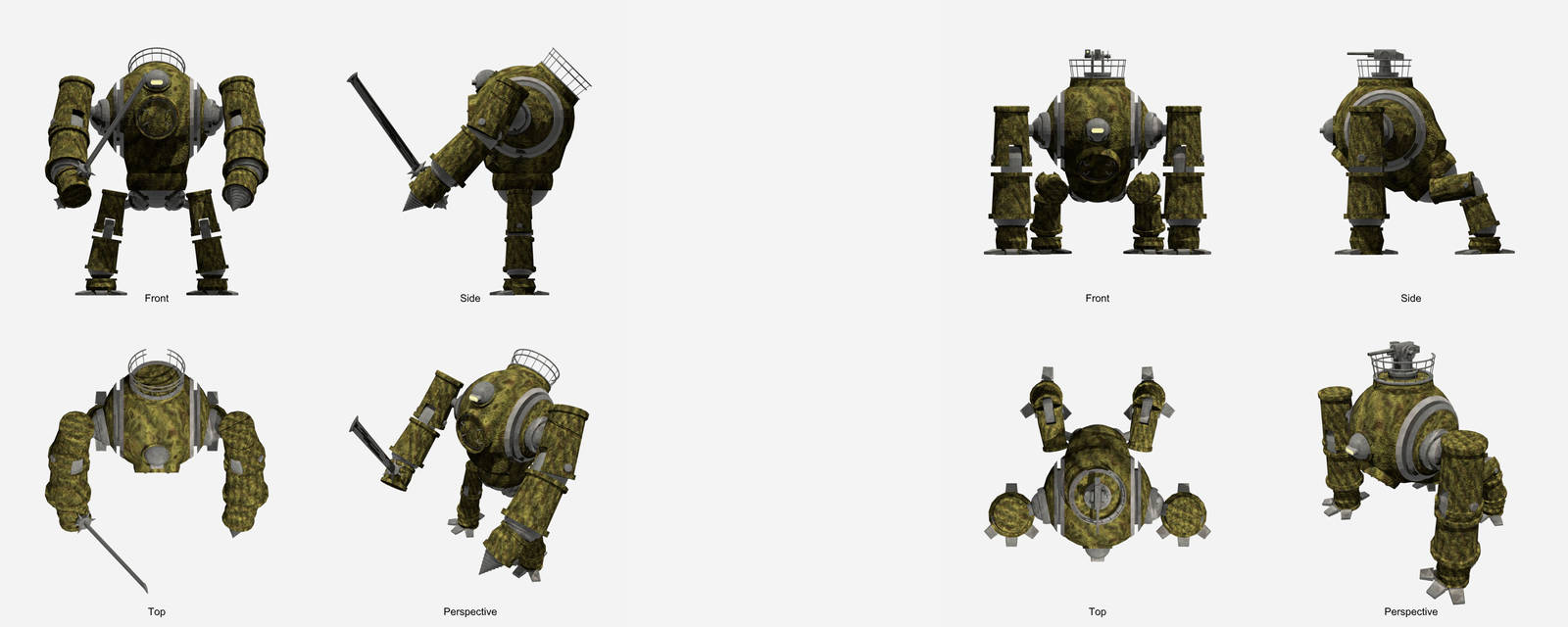 Watch
Another set of renders for the Path to Power golem design contest currently being held at the
forums
. This is not my own design. the model is based on the description of fellow player Finn MacCool, player of the character Fionn. Since I was in a hurrey I recycled some components from my own model. The arms and legs mostly. I hope it comes close to how Fionn imagined his design.
Path to Power is an interactive webcomic / game from

check it out
here
EDIT: Made some little adjustments after getting Finn's opinion.

What program did you use to model this?
Reply

Wow! Awesome job! I love the four leg stance!
Reply