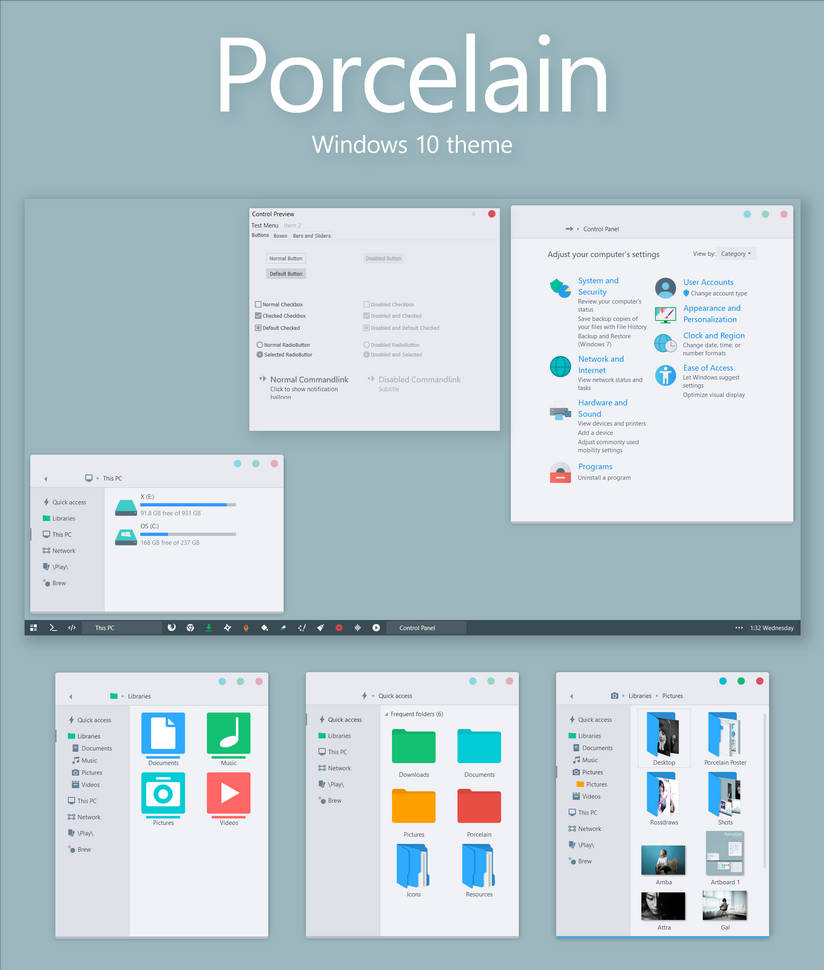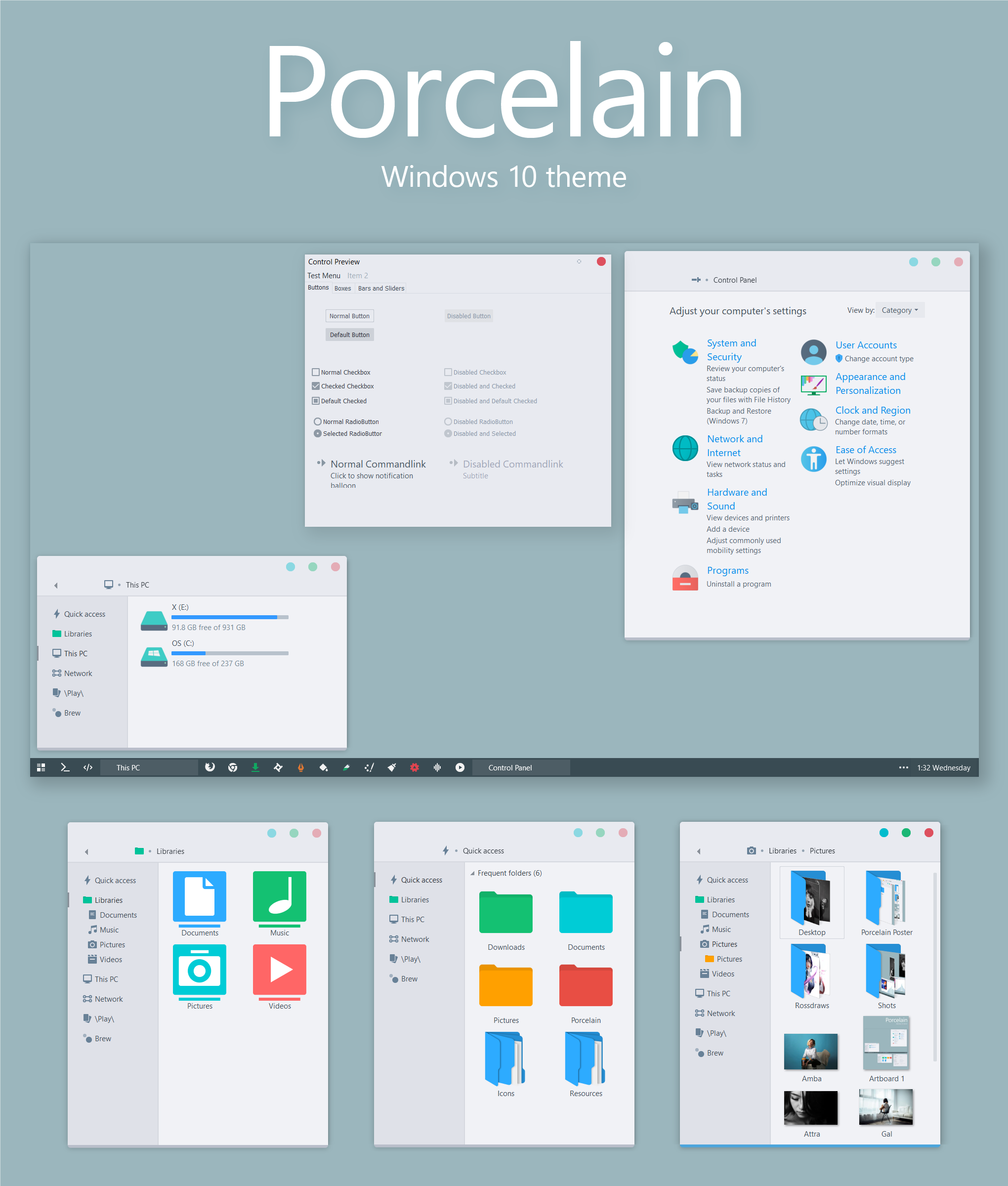 A mod of matte light inspired by this
mockup
Supported builds: 1703,1709,1803,1809.

To determine what build you're on, run 'winver' from the start menu.
Update: decreased size of caption buttons
2.Patch your system using ultraUXThemePatcher:
www.syssel.net/hoefs/software_…
[Sometimes the patcher may fail to patch your system. Uninstall it and take ownership of the following files in C:\Windows\System32
uxtheme.dll, UXInit.dll and themeui.dll. You may use this:
www.howtogeek.com/howto/window…
Install the patcher again, note the status of the files]
3.Copy contents in the theme folder to C:\Windows\Resources\Themes
4.Open Settings > Personalization > Themes. Select Porcelain
5.Switch to default theme and uninstall patcher before updating Windows
Use Alt + Shift + P and Alt + P to toggle the details pane and preview pane respectively

Enjoy!