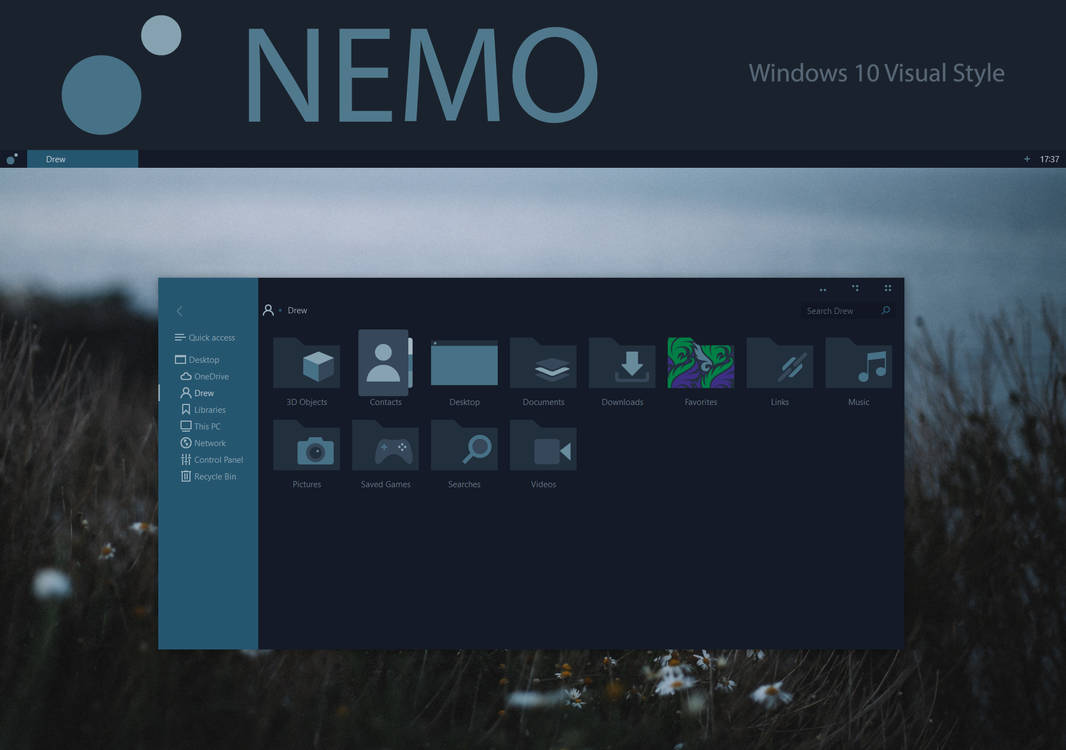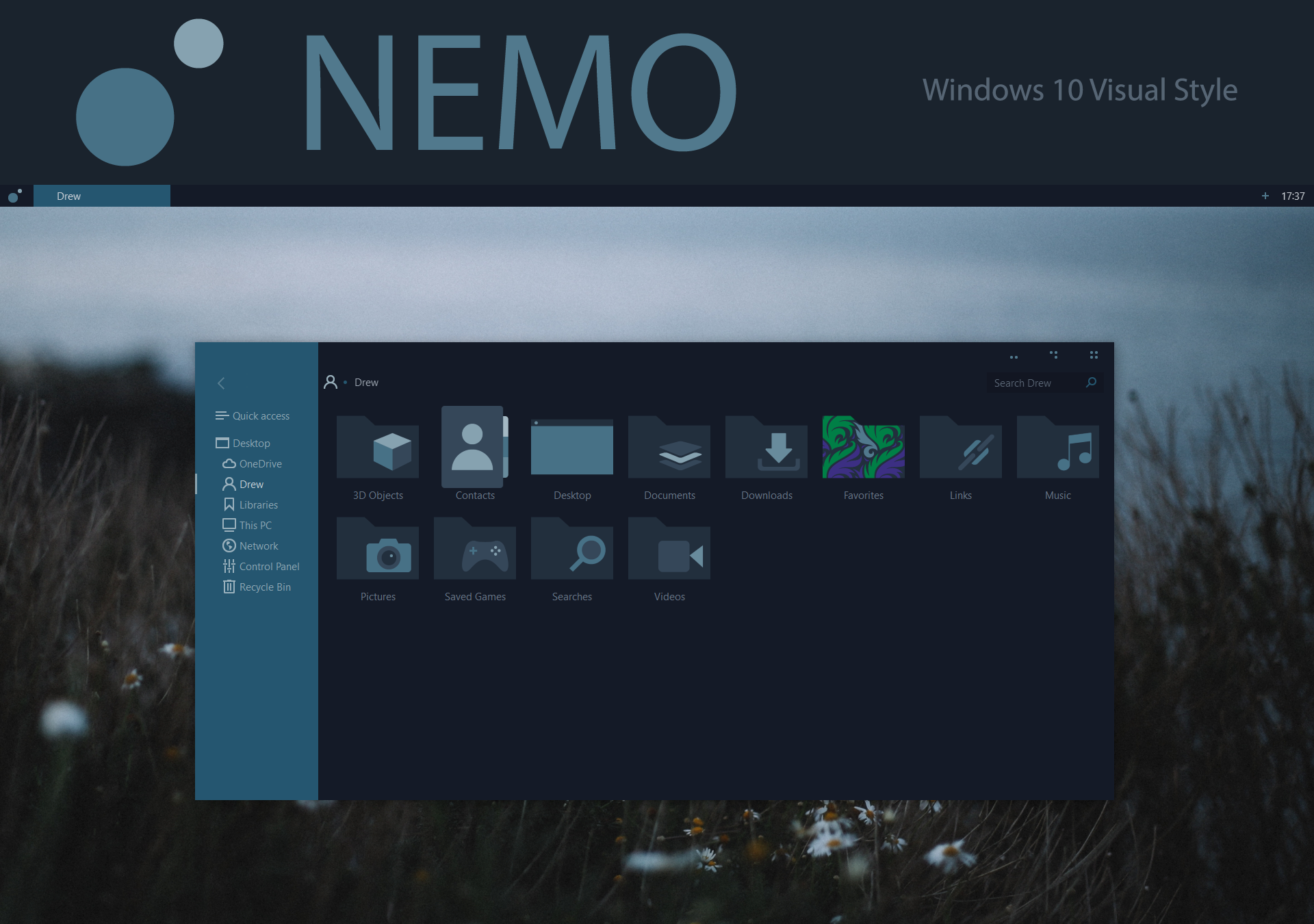 Watch
Windows 10 theme for versions: 1703, 1709, 1803 & 1809(Light App Mode).

Open Settings > Personalization > Themes. Select Nemo TL or Nemo

Install
OldNewExplorer
(
Configuration
) to remove the ribbon.
Cleaner address bar:
Blank It
You may resort to classic context menus by disabling wide context menus, use a blank caption (title) font and other cool tweaks using
winaero
Use Alt+Shift+P and Alt+P to toggle the details pane and preview pane respectively.
For dark themes Windows 10 loads defaults from
[HKEY_LOCAL_MACHINE\SOFTWARE\Microsoft\Windows\CurrentVersion\Themes\DefaultColors]
after every lock/sleep/hibernate/crash.
Make a backup of that key, take ownership of it, and then delete that whole key (defaultcolors)
Sometimes the patcher may fail to patch your system. Uninstall it and take ownership of the following files in C:\Windows\System32
Install the patcher again.
Enjoy!
Icons and Ipack
Icons
Nemo Ipack