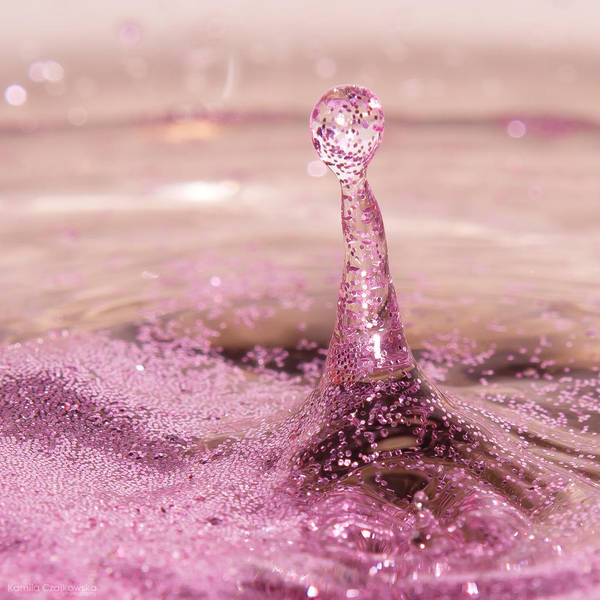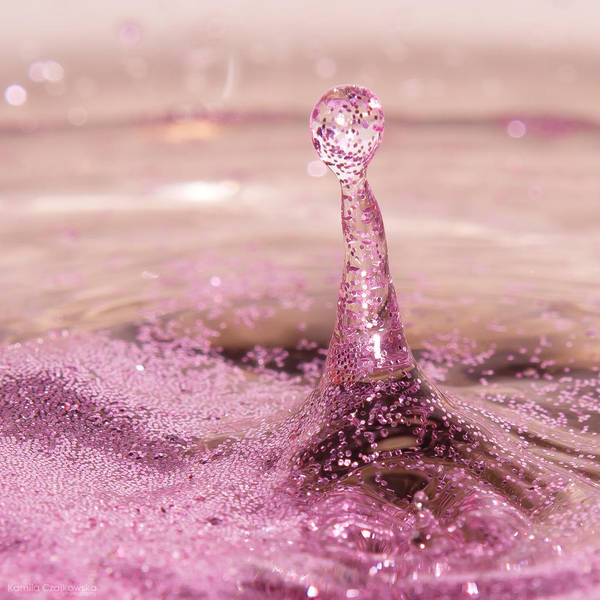 Watch
Featured:
[link]

Equipment:
Nikon D3000
Nikkor 18-55mm
Close up +4

_________________________________________
Copyright © Kamila Czajkowska
Please respect, that all photos are my own work. Don't use the photos without my written permission.
Looking at your artwork made me confused, not knowing what to start talking about in this critique I'm writing, in other words, not knowing where to start.

Let's start with the scene itself, capturing water on camera is one of the most difficult photographs ever, specially when the photographer wants to achieve such brilliant result ! then comes the focus, a very beautiful and the focused area is really sharp and vibrant which leads us to talking about the colors now, the pink color is also one of the hard colors to use as I personally love the color but in a very narrow gradient of pink degrees, this one is totally perfect ! the glitters added a lot of beauty considering the color is now sparkling rather than just dead colors. the water, the lighting mixed with the vibrancy of the colors created a beautiful image of a simple water drop shot.

Even though there are many other photos of water drops but no matter how many variants of this shot exist, this one will remain beautiful and outstanding.

You did a great job !
keep up the great work.

regards,
RENO (RinoTheBouncer)
The Artist thought this was FAIR
9 out of 9 deviants thought this was fair.