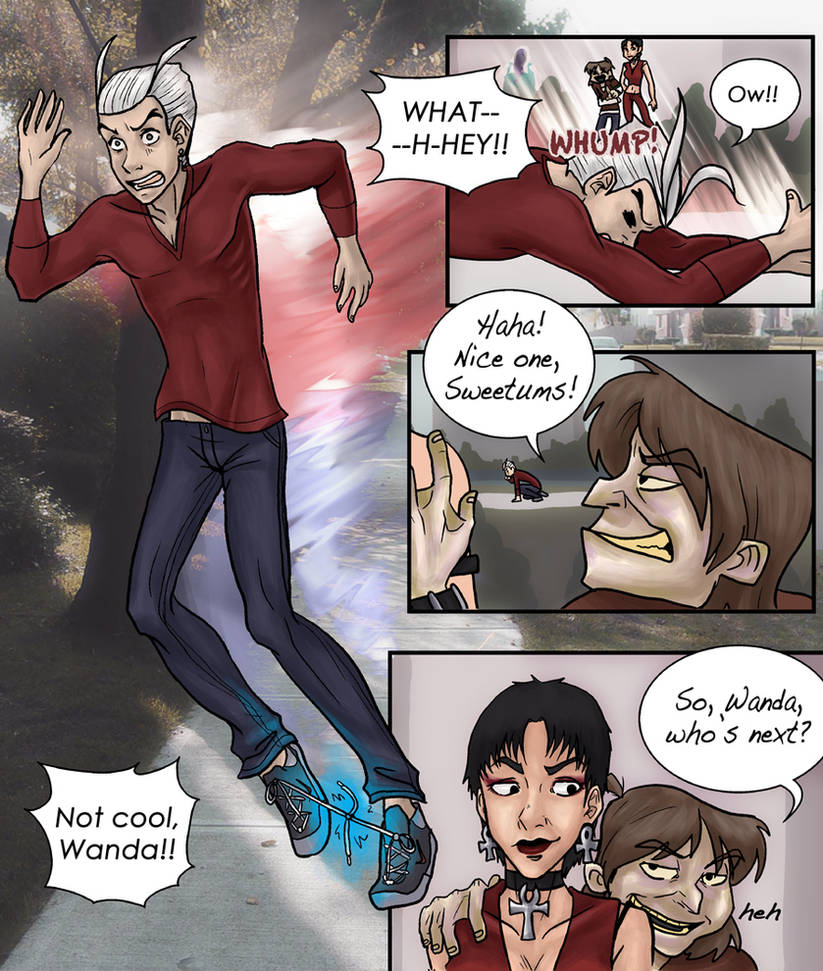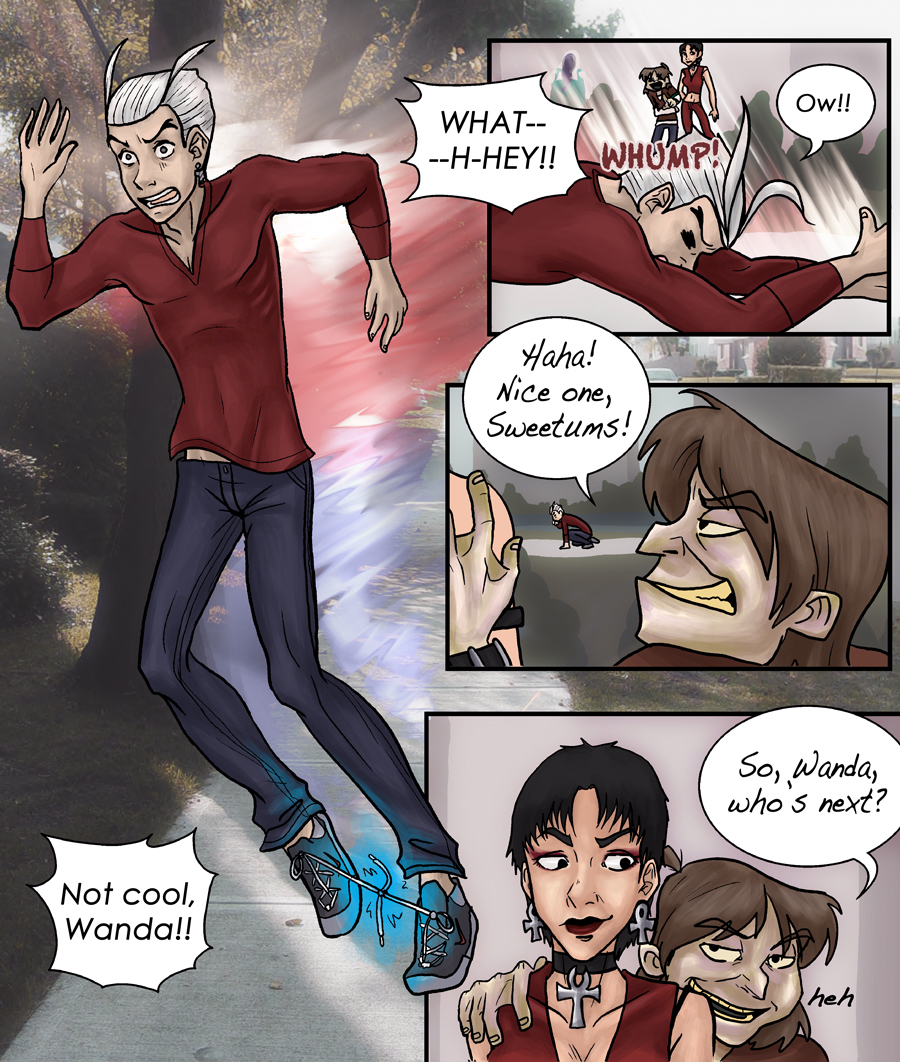 Watch
Next page:
[link]
Previous page:
[link]
Page 5 of my entry for

's collaboration contest!!
The amazing

is my collab partner! She's and I are rotating, every other page :]
I think you guys'll really enjoy this comic!! It's all about Todd convincing Wanda to use her powers to prank some of the Brotherhood boys--and some X-geeks, too!! On this page, Wanda uses her hex power to tie Pietro's shoelaces together

Lots of sibling camaraderie in this universe, huh?
Also... why is Pietro running down my street? Because there are 2 days left in the contest, that's why xP Don't have time for real bgs!
Sketch--Pencil
Ink--Manga Studio Debut 4
Color--Photoshop CS4
Time: ~4 hours