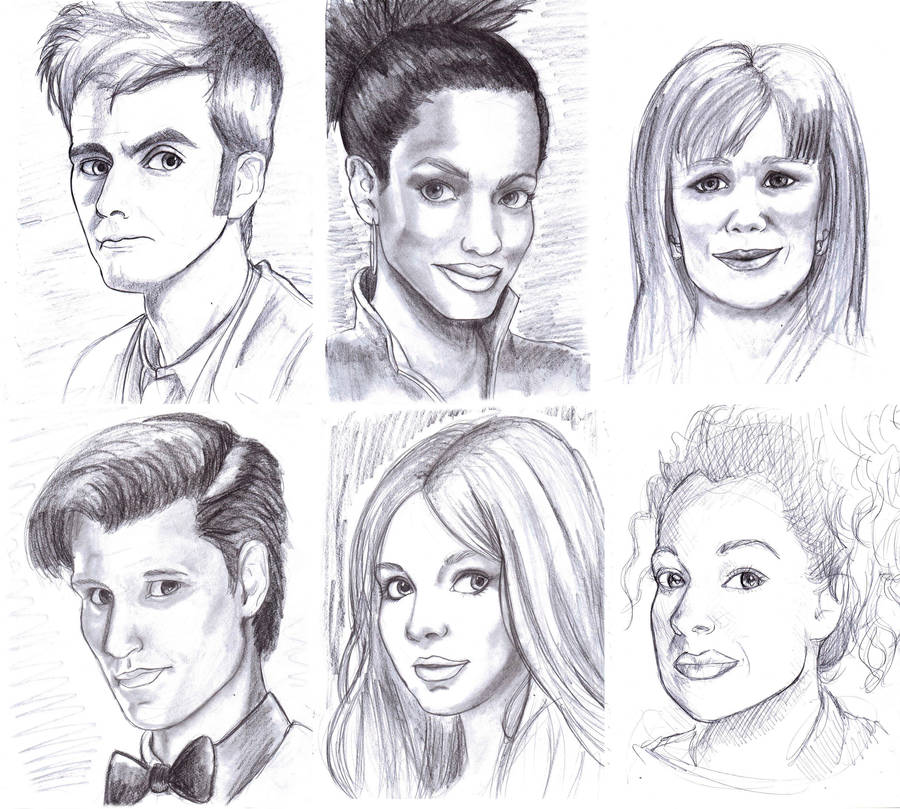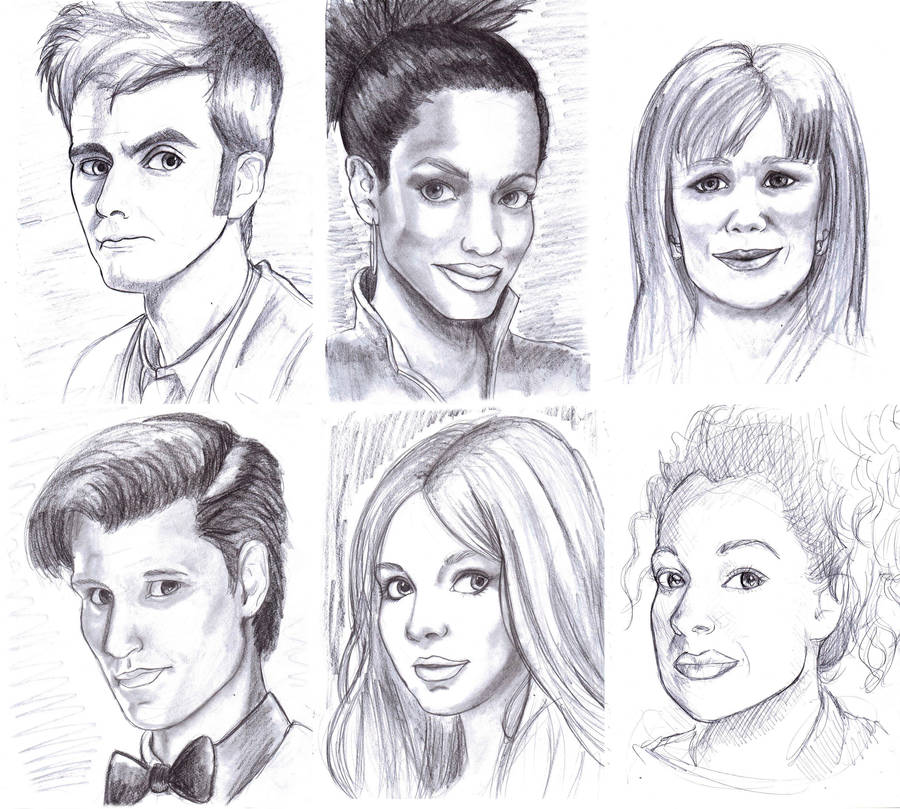 Watch
I was supposed to draw 10 portraits for a school assignment and after a Dr.Who marathon that lasted me days, I couldn't not draw them. I know there is only 6 of them here but the others turned out horrible and I couldn't bring myself to let anyone other than my teacher see. Martha defiantly stands out as the best of these and I'm really happy with how she turned out. Donna's scan was bad unfortunately. The original looks so much better Xp
Anyway, the 10th dr will always be my favorite. He's just amazing in every way but, i'd be lying if I said I didn't have a bit of fondness for the 11th. He's pretty cool, and so are bow-ties.

Reply

i preferred pre-bowtie... and my favorite was big-ear leather jacket guy....
Reply

I'm not a fan of Dr. Who but I actually think these are really good Kash!
Reply

I think this looks amazing! They are so well defined! Each one is definitely a different person! Wow this is wonderful! (I don't know who Dr. Who is, but he should be honored by your artwork!)
Reply

Awe, thank you! If you have netflicks then you should watch it. Its amazing! It's almost a sin if you haven't seen it lol
Reply

Almost a sin? Isn't that sacreligious (almost?)? lol HAHA! I'll check it out when I have time! But seriously. I know a lot of portrait artist struggle with getting the character of a person across in just the face. I am astounded. I feel like they are too much fun!
Reply

Oh, wow, this isn't bad! It's amazing! I wish I could draw like this.

Reply

don't apologize! Nothing is bad about Dr. Who~
Reply

Reply