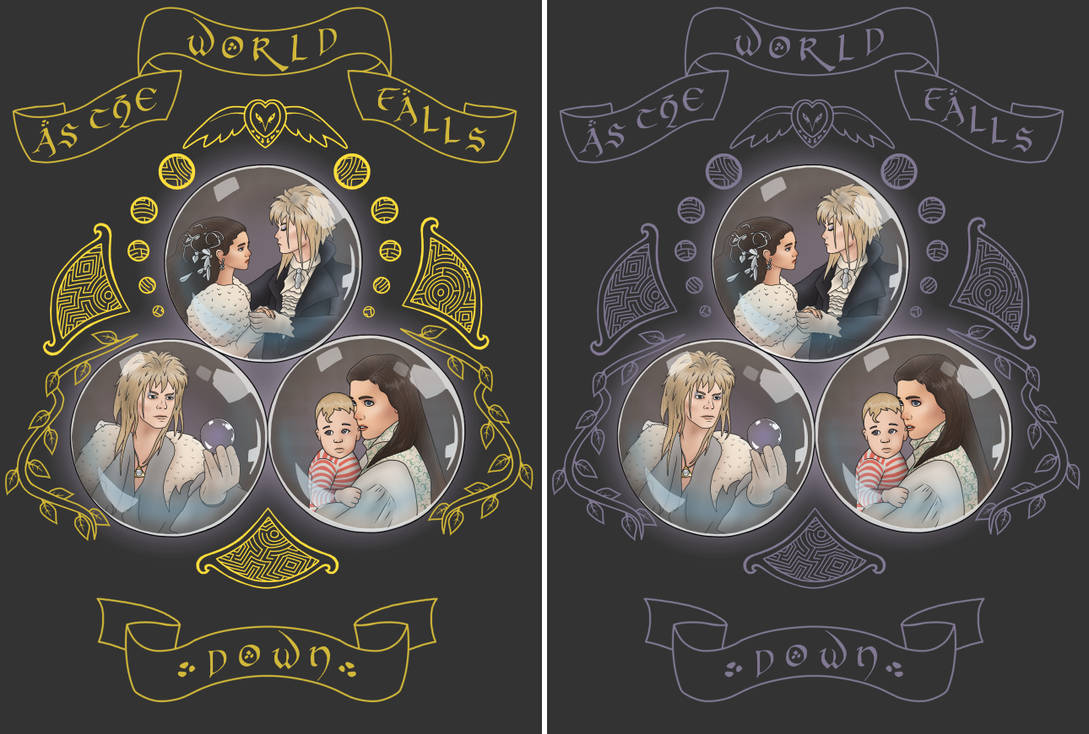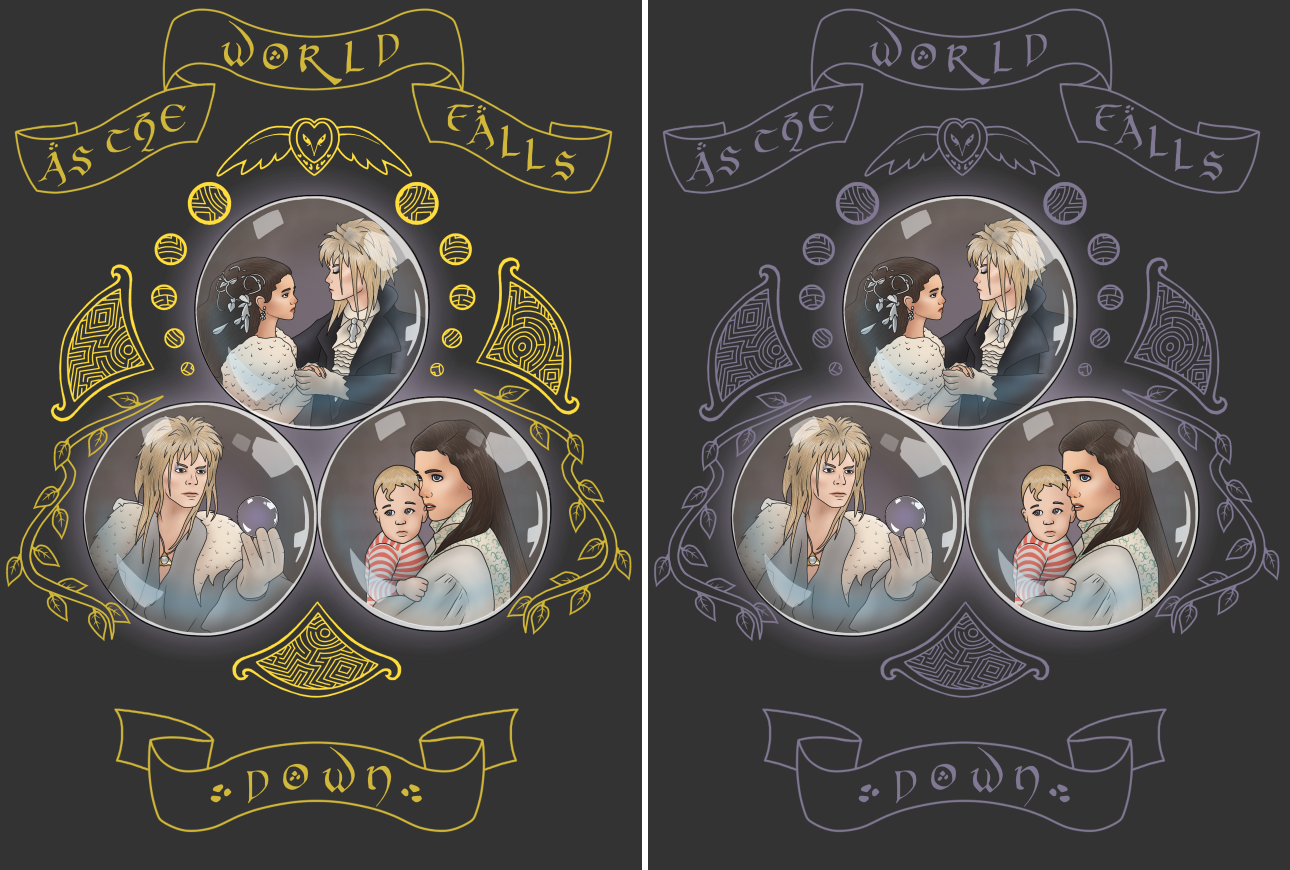 Watch
Labyrinth tee shirt design

Ok so I can't decide which tee shirt design I like better. I got the bubbles done like forever ago and have spent a month trying to do the outer stuff and haven't been happy with any of it. I think I can settle for one of these but if you guys have any suggestions I would love to hear it. Let me know which you prefer or if you have better ideas for the outer bits.

Omgosh that's so awesome!

I love both of them honestly. Oo I really like how the overall design looks like a goblin, too.

Hmm... I think the silver/blue brings the bubbles of the different scenes out, like focuses on them more, but the gold helps bring out the text/outer bits out more? If that makes sense? BD; Either way I like them both. 83
Reply

I prefer the one with the yellow detail things :vvv
Reply

Reply

This would make a fantastic t-shirt design.


Reply

I LOVE this design what a great idea! Excellent work!
Reply