Its my birthday. XD
WERE GONNA PARTY LIKE ITS YOUR BIRTHDAY **BRICKED**

WOOT ROCK ON I'M 17 BABY. CB

I had an interesting day lol. My friends bought me cake which we decimated with out hands because he had no fork LOL. And then we had more cake with my family LOLOLOL CAKE AHOY it was all chocolate. XD **Only likes chocolate cake?** And I got brithday beats. DO NOT WANT.
IT'S A SHAME I WAS IN AN ARCHITECTURE EXAM ALL DAY. WE had to make a model of a building/landscape e designed lol. DAMN YOU ARCHITECTURE.
I made this, lulz. I DON'T KNOW MAN MY TEACHER SAID IT WAS GOOD. Its a model of a twin-cafe landscape.
My family only got me a camera because I didn't ask for anything else. One of my friends got me an x-box 360 game, and I was like
'WTF YOU BOUGHT ME SOMETHING /THAT/ EXPENSIVE?!'
But mostly any money I got goes to the NYC trip. XD
This is my sister, Ellesse. She asked me not to put up any pics of her, sooo.... CB She wrote me a really cute card with all the jokes I like in it. <3 I bawwed when I saw it, because she demanded I open hers first.
My camera is soooo nice erthrw442. **TAKES PICS OF EVERYTHING** Hggnn its a sony cyberchot 12mp. <3333
I have another party on Saturday and a meet up with other friends on Friday, so LOL FUN TIMES AWAIT. XD AND ON NONE OF THOSE TIMES I'LL BE DRINKING OKALLRITE I AM A GOOD GIRL.
This tiger is special!
This is Marty (thats what I have named him, LOL), and he is a tiger from the National Blind Childrens society in the UK. My mothers friend got him, and I instantly fell in love with him- after finding out it was my b-day, she gave him to me. xD I was so happy. <33 Also, the money that was used to buy him helps blind children in the UK, which makes me happier! Thats another damn tiger to add to my collection, LOL!! xD <33333
And now I just feel OLD OH GOD. Life passes quickly, right?
Its ok, I am one step closer to... What am I aiming for!?
Love, Kazzu <3
ART FOR ME. I didn't ask but people did it anyway fhwthwete ;;.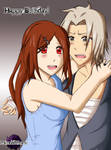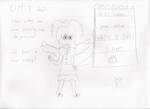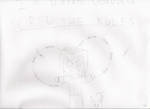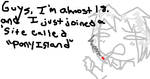 SDFBDFBWEB. <333333