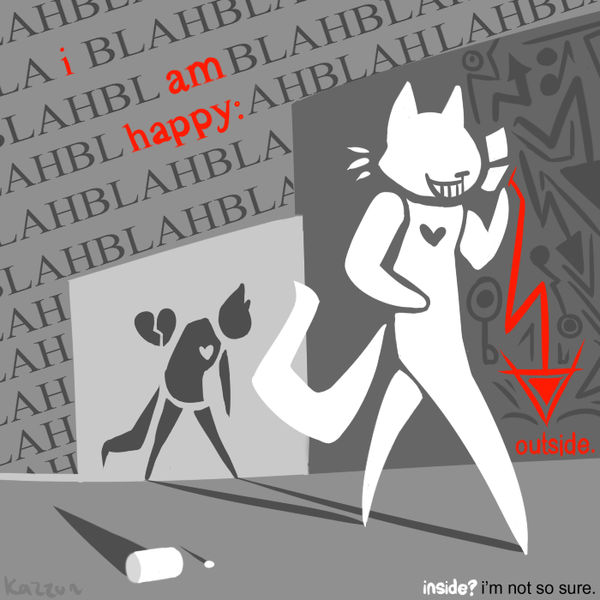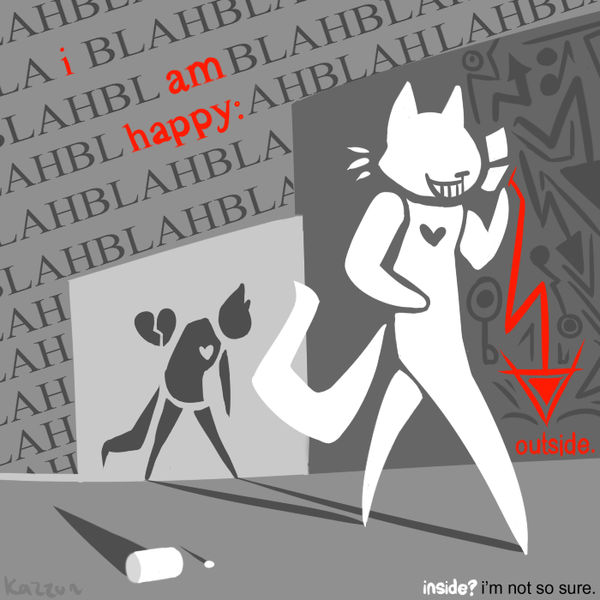 Watch
Just some weird style art. xD I was doodling this whilst my sister was talking to me about abandoned buildings... so it helped a little! xD

This is such a cool style. @_@ Seriously, you should look into graphic design or something!
Reply

Maybe!

I was looking more into my architecture of course, but I am DEFINATELY interested in graphics! |DDD <3333 TY! xx
Reply

Wow, that's really cool *w*
Reply

Beautiful message, contrast, and style!
Reply

Very good job... I love this, it could be a poster made by a professional! It works so well. *.*
Reply

woah O.O
this style has a nice impact, not to mention eye catching!


also good implications to the message of this piece, we can all be reserved and have self doubt's inside, but showing your true intention is always the best way, after all... no one wants to be false.

Reply

WErtegoalhs;nvdkabhg
I looooove this style *A*
Just...just waogeflijmgv
Reply

Reply

This is a lovely style! ; u ;
I always loved silhouette-like art. Cx <3
Reply