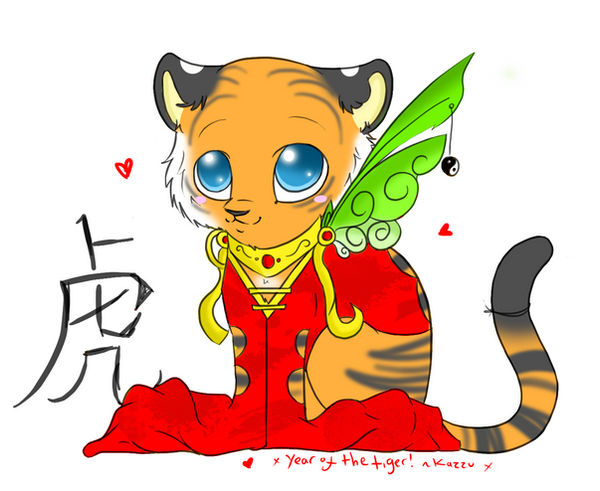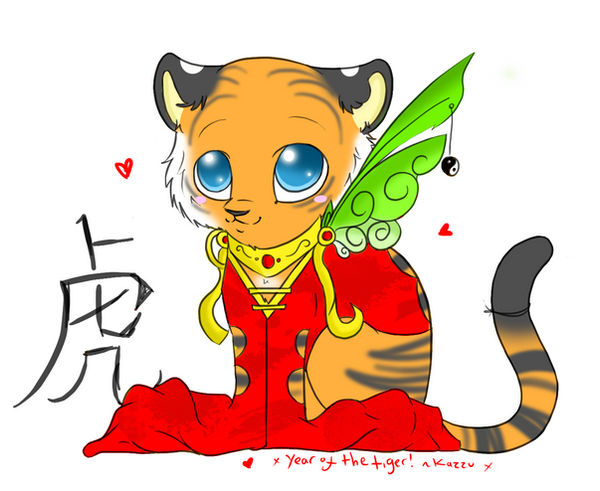 Watch
Its the year of the tiger, so I drew this little fella to celebrate it xD His sleeves are too long <3
Its gonna' be a good year. :'D **IS SAYING THAT MOSTLY BECAUSE SHE LOVES TIGERS**
Happy (LATE) new chinese year! xD

x

Reply

Awww, he's so cuuute! n.n Nice job!
Reply

Chinese New Year is on the 14th, silly~ XD

And- FFF That's so cute Iwanttodosomecaligraphywithit <33
Reply

FFFF I FORGET xD

And loligutteredILUshugs<33333333
Reply

謹賀新年~ Happy New Year~ \(=ヮ=
Although, Chinese New Year is on the 14th this year. The date changes every year. |D

Fuaaaaah! Fuaaaaah! \(TT 3 TT)/ So cute!
I <3 the ornamental decorations AND THAT FACE, UWOOOOO~
Reply

I am not even going to google translate that- so HAPPY NEW YEAR MAN. |D

....WELL SOB IN LONDON ITS BEING CELEBRATED ON LIKE THE 24th WTF?!

ERGERGQWERGGR CAKE. ;; TY though orz NEW STYLE OF DRAWING WHEEE <33333
Reply

Translation was right next to it, LOL. BUT YES, HAPPY WISHES TO YOU ON THE DAWN OF A NEW YEAR.

LOL, FAIL. WE HAVE A BUNCH OF CHINESE AND VIETNAMESE FAMILIES HERE, SO...YEAH.

I SEE WHAT YOU DID THERE. **FALCON PUNCHES** I WON'T ACCEPT YOUR NEGATIVITY. Ya~ay =7= I'm also trying new styles, though I've pretty much abandoned dA, LULZ.
Reply

WAIT WAIT.

YOU'VE ABANDONED DA WHAT IS THIS EWRHQEWHET

lOL I am not even going to pretend I've beenn active |D **SHOT**
Reply

Chinese New Year is Feb 14

Reply

DAMN IT xD Valentines day??

<3
Reply

Well the Chinese Calendar does not exactly align with the European(?) Calendar, so it was bound to happen on valentines day eventually

Reply

Awwwwwwwwwwwwwwwweeeeeeeeeeeeeeeeeeeeeeeeeeeeeeeeeeeeeee.

Reply