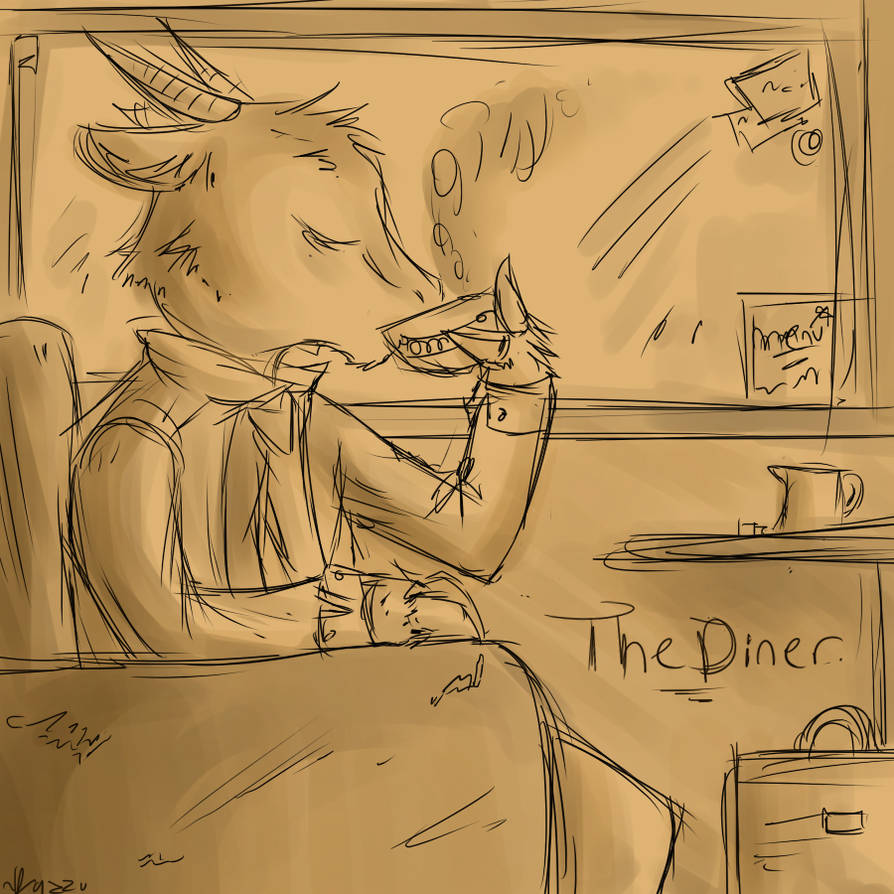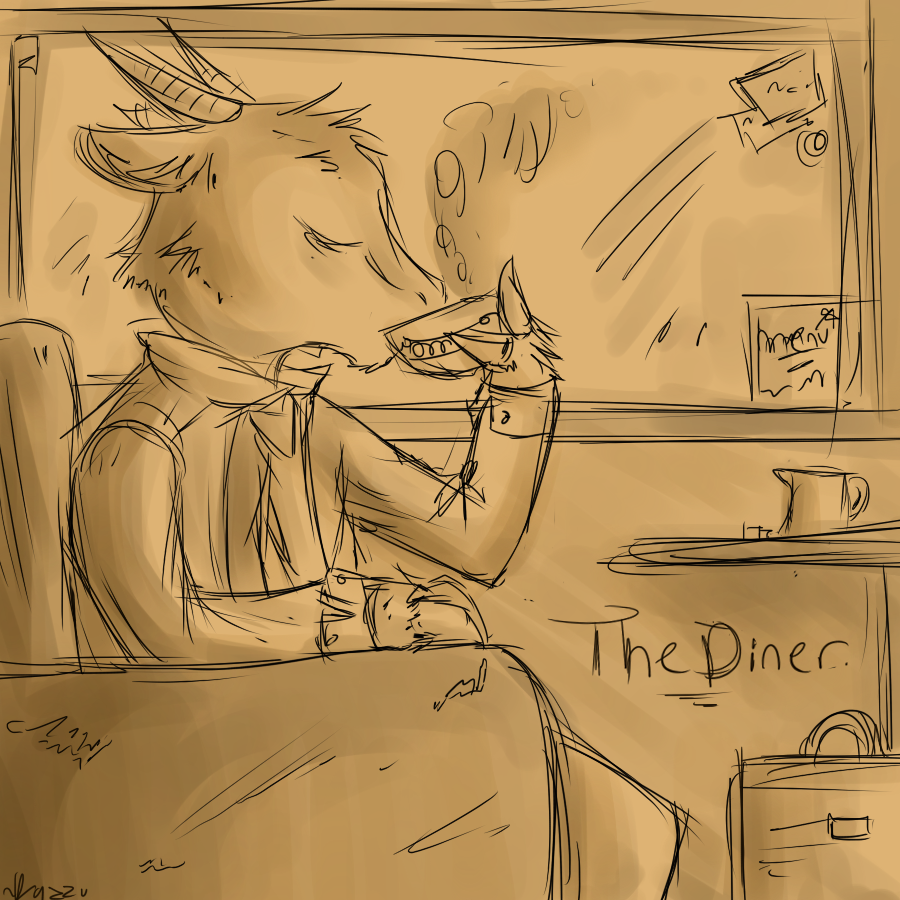 Watch
'The Diner' is going to be a little comic thing. xD This is the front; the whole comic is going to be drawn in this style, rarely with other colours.
All I can say is its about a goat with a bad life and his friend, whom he meets at a diner, who has a remarkably good life and has some good things to say to him.

**BORING PLZ**
I may make refs for this Goat soon, hmm..
Much love!


SO THIS IS LATE BUT THE PLOT SEEMS EPIC AND I WANT TO SEE MORE OF IT >:U <3
Reply

Can't wait to see more; looks awesome so far <: <333 I love the style eue
Reply

If I ever get round to drawing more I am distracted by blue-haired Kid
TY man ;; 7;;

Reply

Reply