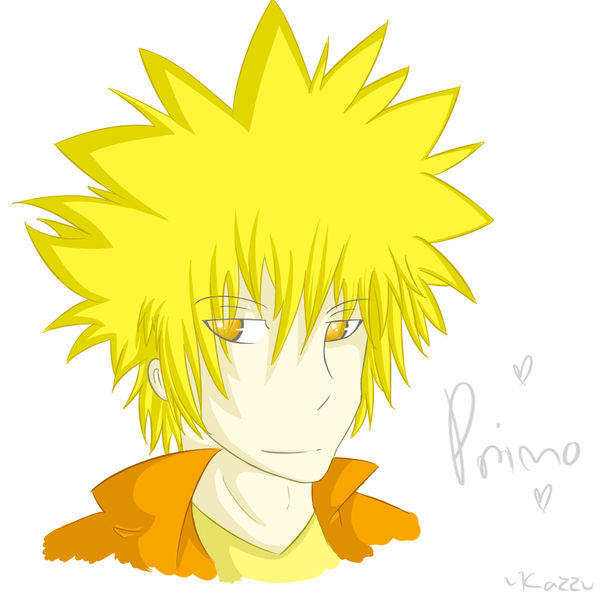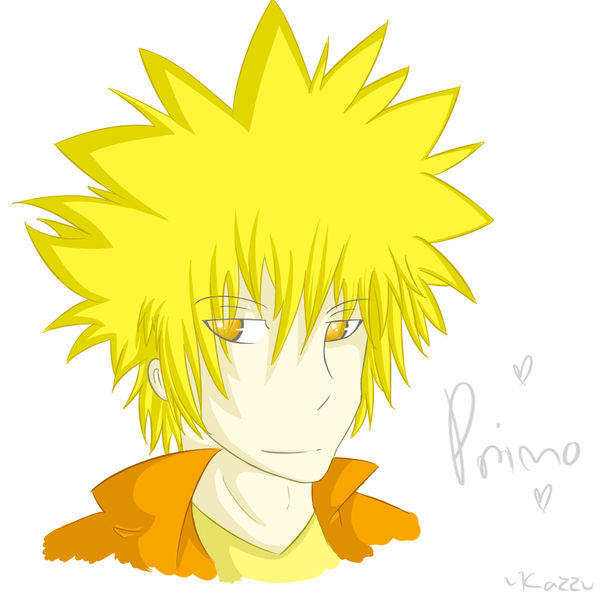 OH HEY LOOK ITS SOME FAIL ART

sorry I thought this was kind of good then I digitalised it now it sucks wheeeee

God I have killed everything cute about Primo sob sob sob

...At least his hair didn't fail TOO bad **BRICKED**

Primo = KHR

I think this is cute! Big fluffy eyeburningly yellow hair yaaay <3 But I think his neck could be longer. Otherwise it's completely fine.
Reply

Yes, I made it ttly too manly! QAQ But TY anyhow! ^^ <33
Reply

Reply

((HEY GUESS WHAT. I comment failed |D <33))
Reply

((H-HOLY FUCKING SHIT Q w Q

Yeah as you can cleary see I am not going to go on my main account, and so it was just coincidence that
Reply