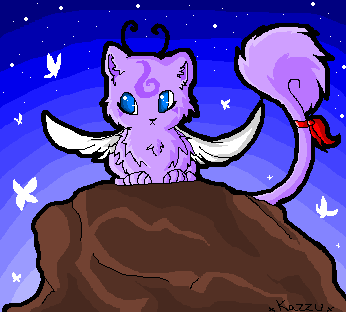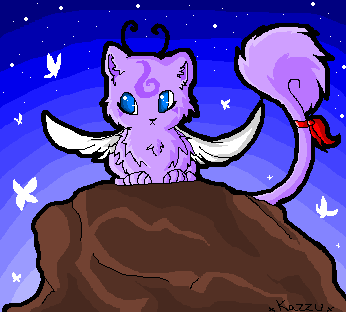 Watch
No idea what character this is or what is happening lol

College is soooo boring sob all I have is MS paint SO I thought I'd just doodle for an hour till philosophy starts <3 Paint is kind of fun!

Drawn with: MS Paint + Mouse! <3

Aww. That's really cute C:
Reply

I hate you for your ability to create THE most adorable critters in the entire world.

Reply

There is no such ability, I assure you. <3333

..I see a pokeball in your sig. XD <3
Reply

Yes there is, I know because you have it. x3

XD Yeah. The top quote is from a song in the second pokémon movie, the pikachu special at the beginning; and the bottom quote is THE most epic line ever from the first pokémon movie.
Reply

KGJHKD THIS IS SO CUTE.
Geez I suck at MS Paint but you pulled this off well. I like the background a lot for some reason :'D <3
Reply

You noob you should draw more :'D **IRRELEVENT POST RIGHT HERE**
Reply

S-SOB. I-I should my main looks so empty. ONE OF THESE DAAAAYS.
I am coloring Dino's crab lineart though so lolololo
Reply

D'aww, this is so cute. <333
You got some mad Paint skillz goin' on here. CB
Reply