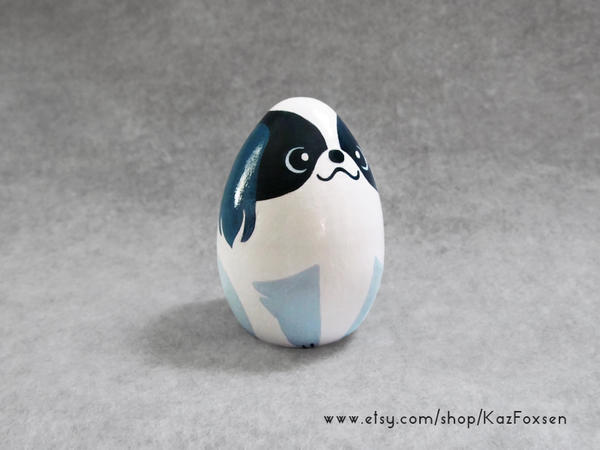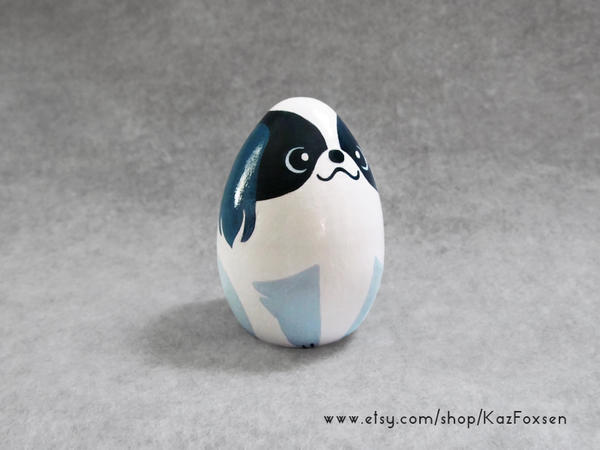 Watch
Do you have a special pet or favorite wild animal you'd like to immortalize? I will custom paint a cute wooden egg figurine or ornament to your specifications. To order, visit my Etsy shop here:
www.etsy.com/shop/KazFoxsen
For this kawaii Japanese spaniel, I decided to use a dark blue instead of black. Though out-of-the-tube colors are quicker and easier, I prefer to substitute black with more...well, colorful colors in drawings, so I've started trying it out with ornaments.