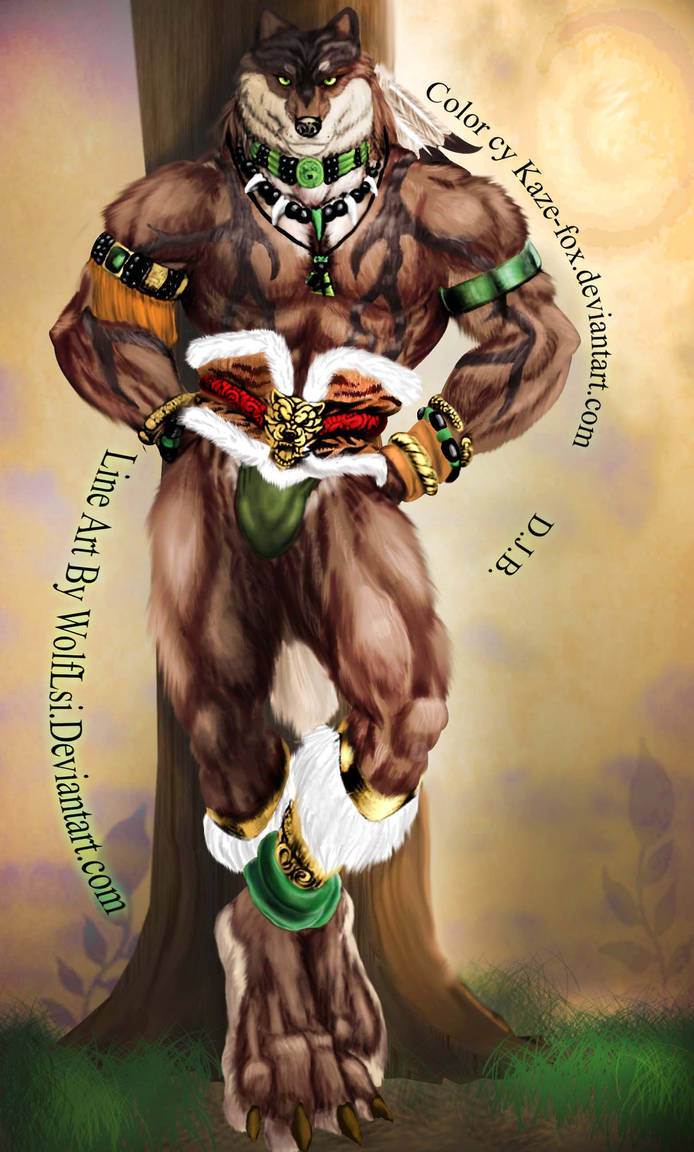 Watch
The original line art belongs to

and the original line art can be seen here
[link]
. he gave me permission to color. through out his gallery you'll see nearly perfect , clean, anatomically correct and ideal line art.
I love line art such as his because it makes coloring so much smoother and easier. i actuall did this in one day. Thats why i so need to practice on my own line art.
I was going to add more to the background but i figured it would be best to keep it simple so viewers could focus on the colored character more.
In my art history class we saw how color choices have an effect on drawing attention. so i planned to make his eyes match his jade arm band so that it draws more attention to his his face so that all his musculature dont monopolized the focus. for that same reason i put green in the necklace. and from the necklace points focus from the chest and face to the the tiger buckle and fundoshi. the tiger buckle and fundoshi should pick up the res of the slack and give focus to the arms and feet.
well thats what i planned anyway. i dont know if it works