What is Surreal Photography?
:thumb112456338::thumb152448157: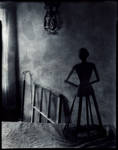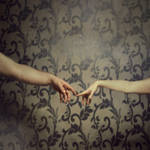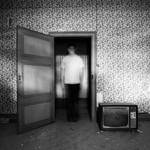 :thumb13357293:
:thumb153507013::thumb122628040:
Surreal Photography can often be blurred with Conceptual - therefore Shalora - the Conceptual Gallery Moderator has shared this:

"Surreal photography would be more about creating a world or image which goes beyond the physical world as we know it. It usually shows something which would be impossible in real life or tampers with the line defining what is real and what is imaginary. Surreal = beyond the real."

I think personally that this sums up Surreal Photography! Surreal Photography often involves regular compositions which have been altered by obscuring something or changing angles and perspectives and so on. The lighting and exposures are often played with to create ghostly forms and abstract shapes. Hence the link with Abstract Photography.
---
Surrealists on Deviantart
lauren-rabbit has a fine example of a surrealist gallery here at deviantart. Her work challenges the normal whilst providing surroundings and views that we are all familiar with. I often find myself accepting the normal surroundings of her work and then being startled into realising that all is not as it seems - for example below.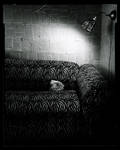 ---
Man Ray
Man Ray was a famous surrealist of the 1900's and you can visit the www.manraytrust.com/ (Man Ray Image Gallery) to see more examples of his work. However here on Deviantart I've found some reconstructions of his more famous work: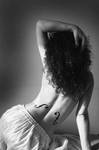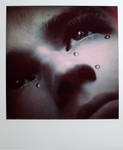 :thumb68205601:


---
Surreal Photography and YOU


Surrealism allows you to create things that are ordinarily only seen by your mind. It's an excuse to get those ideas into action under the umbrella of the world of Surreal. It's a great chance to let your eye see the things that you envision. There's no right or wrong when it comes down to it because Surrealism is what you make it. Experiment with lighting, shadows, levels, backgrounds and movement to capture Surreal Photograhy at its finest.


---
Photomanipulation

It's important to recognise that heavily manipulated deviations belong in Photo-Manipulation rather than Photography.



Look carefully at the piece of work and consider whether the amount of effort that went into taking the shot is more than the after efforts of editing the image. If this is the case then you know that this work belongs in Photography as Post Processing is allowed.



Keep in mind that alot of manipulation can occur whilst a shot is being set-up or taken. This is what surreal photography is all about.


---
Surreal Versus Abstract

Surreal Photography gives you more of an idea of what lies behind the image whilst still challenging your norms and understanding.



It rarely involves a small focused part of something, instead focusing on set-up rooms and places.



It can quite often be photography in action - capturing motion and movement to create a surreal effect.

Remember that there are blurred boundaries between Abstract and Surreal aswell as carefully defined ones. There's no hugely right or wrong answer when it comes down to categorising your work in relation to this gallery. As long as the idea is there that it is either Abstract or Surreal (there are elements of both in many deviations) you can move on from there. Feel free to note me if you're not sure!

Finally, check the below article link for information about Abstract Photography. If you have a gallery that features abstract or surreal work please contact me to arrange an interview!!




I didn't know that you had actually quoted me for this.... I just found out from someone who quoted what I wrote you and I was wondering how they found out what I had told you, word for work. lol