Hearing the word studio makes me think of expensive rooms with top of the range equipment, fantastic lighting and only professional awesome photographers inside of it. In reality however, you can create a Photography studio for just about any type of Photography and it doesn't have to cost very much.
The Macro Studio
Macro Photography can be undertaken pretty much anywhere, but sometimes you just want to shoot something in a neutral environment with a plain, unobtrusive backdrop. Many photographers shy away from doing this because they think it's too complicated - actually you would be doing yourself a favour if you did try it, it can really help improve your work.
For starters, you don't even have to have expensive flash. You could use any lamp that you can easily move around, to give a bit of light into your mini studio. You also need a couple of sheets of card or paper, and a cardboard box. The sizing is completely up to you and up to the size of the objects that you want to shoot. You're basically making a light box, cheaply. For more information on creating a simple macro studio check out
Strobist.
The Baby or Portrait Session Studio
I'm sure I've shared my studio process before, but here it is again for those that missed out on it. I created my own studio kit spending a little under £40. I bought laminate flooring from my local DIY store which was on offer, and easy to transport being in seperate strips. I hung out on Ebay until I could poach a really cheap studio lighting kit from an unsuspecting bidder, I grabbed the backdrop frame for under £14 on Ebay too and I picked up the material from a local fabric shop. In fact the material was one of the most expensive bits of the whole kit.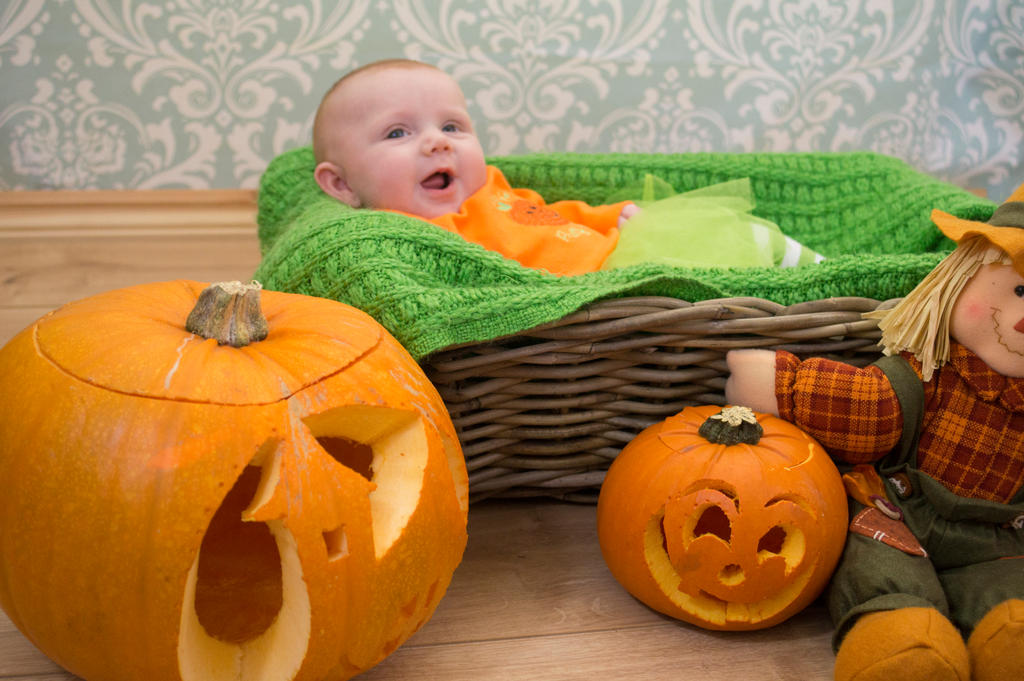 The most important thing when thinking about building up your own studio, is to concentrate on using it. Don't worry yourself with props, don't even worry yourself with flooring as it's likely your customer or subject might have access to a good floor. Concern yourself only with the lighting (and getting a good iron to get rid of those creases!) This kind of studio set up is big enough for the parents to sneak in and be in shot when needed, but small enough that the baby doesn't look too swamped.
Photographing Crafts
Crafts, food, small items, even stuff you plan to sell on Ebay - a small macro style studio is perfect for making sure you get the best out of a shot. You don't have to buy the official items to ensure that you're setting yourself up for success. Remember that it takes a very special kind of Photographer to be able to afford, maintain and manage their own 'shop' studio. Most of us will never get to that stage, most of us don't even want to. So having something portable will take you to your customers and your subjects - which is, in the long run, what most people want. Make yourself mobile and you'll have access to a wealth of opportunities.
Hit the online photography forums for more tips and hints to creating your own studio. Check out
this thread
which talks about homemade lighting and
this site
which looks at a larger homemade studio. Also if you've got your own studio set up, share it with me and I'll pop it in this article! The more knowledge and experience the better.