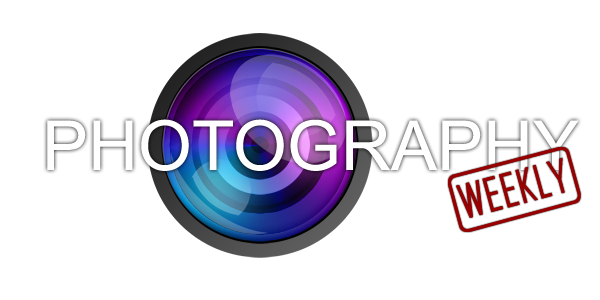 Photography Weekly Header created by TouchedD
"Why are YOU reading this?"
-This- little bit of space right up here at the top of the weekly Photography Article is usually filled with a newsworthy topic, or a question. And it nearly always gets ignored!! So many of you look at this article, favourite it and comment on it - but what are you looking at it for? Are you gazing at the images? The news? The links? You're certainly not looking at the paragraph right up here that can sometimes be the juiciest bit of the whole article!! As a reader, you're important. Without your input and without positive stats, this article would dwindle - so it's here for you. Tell me what you want to see...

More Images

More discussion

Bi-weekly instead of weekly

Something else
Many of you will know of Gimp - and many likely use the editing program which has been considered a freee condensed version of Photoshop. Well Gimp are publishing heir first issue of a magazine - which will hopefully help and inspire! Check out the preview
here!
---
General Photography
Still Life Photography
Our Photographer of the week this time around is
WoW-Sky
- head over and have a gallery peek for some awesome works! We're getting ready to launch our regular monthly contest in August which means some great chances for prizes to be won! But for now please enjoy the latest feature exploring
Blue!
and
Nom Nom
which this week features Pineapples!

:bigthumb283779523:

Macro Photography
devPREMIUM
put together wonderful features and if you're struggling with the definition of Macro they definitely help! Check out the
Macro Spotlight
for some undiscovered talent! And remember to get your Macro Daily Deviation suggestions in to myself,
3wyl
and
IsacGoulart
People & Portraits
I've managed to get a couple of articles out featuring People and Portraits Exposed since the last edition of Photography Weekly. The first one helps out with categorizing miscellaneous works within the gallery. You can read about it
here
and if you've got questions just ask! The second article is about the Olympics which start today - and categorising your sports shots! Check it out
here!
---
General News
dA Life
article from
EveryNextDream
this week explores browsing with mature content filters on. Head over and have a read! Brought to you by
fella
HQ are offering
a day of free premium membership! For the exact date and the chance to bookmark your diaries check out the article.
Call out for Opinions on Galleries
is an article about just that! We want your input in checking that the gallery descriptions are up to date. Check out the article for more info!
Do You Care About Art?
If so then help deviantART's application to manage a new top level domain on the internet called .ART!
---
Spotlight On Deviant Orwald
Orwald has been here for just over a year and has made an impressive mark with conceptual thoughts and creations. Fresh, innovative and inspiring are just a few of the words used to describe Orwald's gallery!
---
At
Love4Photography
you're allowed to submit one image per day into the galleries for more exposure and to share your artwork! Check out the
submission guidelines here
for more info and head over and join!
---
Deviants to Check Out This Week
---
Art History
There have been some fantastic articles coming out of
ArtHistoryProject
lately and they are all worth having a read - especially for some historical background that you're unlikely to be unaware of!
Interview with Astralseed
Surrealism on DeviantART
Cave Paintings: The Birth of Illustration
Leonardo Da Vinic's Anatomical Drawings
Printing from the Far East to the Printing Press
---
Abstract & Surreal Photography
A random feature
is the highlight this week over at
Abstract-and-Surreal
and explores some wonderful abstract photography works. There is also
Finding Beauty
(a surreal edition!) to be looked at which has some interesting things in!
---
Conceptual Photography
The Conceptual Summer Contest has begun and is running until August 31st so there is still PLENTY of time to enter! Check out the full details
here!
---
Fashion Photography
Undervalued Artists
features those with 15,000 page views or less! Some amazing artists to be discovered there that have been undiscovered until now!
Fashion Friday
is out from
adumvgh
as well!

:bigthumb263043112:

---
Horror, Macabre & Cosplay Photography
This week
pullingcandy
has put together a horror and macabre feature using the inspiration of
Moist.
(The five piece Canadian alternative rock band!) Check out the article
here.
---
Featured Tutorial
Stairway of Oblivion is an HDR Workshop that will come in very handy for those wishing to create some HDR images. Use the files provided and get to work!
---
From the Forums

What does photography mean to you?

Cleaning and maintenance of your camera and lenses

How do you organize your photography files?

What do you love about photography?

Good camera for beginners?

Tips for photoshoots

Lensbaby tips?

Photography terminology part 2

Help when editing photos?

How to gain experience in photography?
---
Photography Books
I have a couple of Amazon books to share this week but after the freeness of the previous books shared (kindle ebook editions) I'm afraid these cost money! However if you have a look at the reviews I'm sure you'll agree that it's a worthy investment or addition to a christmas wishlist!
The Art of Photography: A Personal Approach to Expression
is available for Kindle and you can peek inside too, before you buy. Then there is
Night Photography: Finding your way in the dark
by Lance Keimig which looks REALLY interesting and worth a look! Again you can peek inside before you buy.
Source: Amazon.co.uk
---
Weekly Features to keep an eye on!
There's so much going on around the community especially for Volunteers that sometimes the awesome news can be missed out. I hope to share any weekly or monthly features that are ongoing here so that you can browse them at your leisure. If you know of something that needs to be listed let me know!

Obscured Photos
from
3wyl

Making a Difference
from
3wyl

dA Love for Everyone
from
Lintu47

Wonderful Wednesday
from
JamminJo

Project Porkchop
from
Astralseed

Under 1,000 Views
from
Postmorteum

Weekly Light Hunters
from
MarinaCoric

Stunning Nature
from
Blubdi-Photography
---
The Community Volunteer Team - Photography
The Community Volunteer Team - Photography
General Photography:
Kaz-D
|
3wyl
|
IsacGoulart
Architecture
AnaNaszynska
Abstract and Surreal:
DpressedSoul
Animals, Plants and Nature:
actonephotos
Darkroom:
EveryNextDream
Urban and Rural:
FritsPlays
Artistic Nude and Fetish:
Nyx-Valentine
Conceptual:
DemonMathiel
Fashion:
Pixel-Spotlight
Horror & Macabre & Cosplay:
pullingcandy
Pinup and Glamour:
DistortedSmile
Photo-journalism:
xbastex
Street:
StamatisGR
---
Groups!




























---
Get Involved...
You can get yourself into Photography Weekly just by sending me a note! Each week I look for:

Spotlight Deviants

Underappreciated Deviants

Spotlight Groups

Photography related news

Themes & Topics

Featured Tutorials

Next weeks theme is
Sports