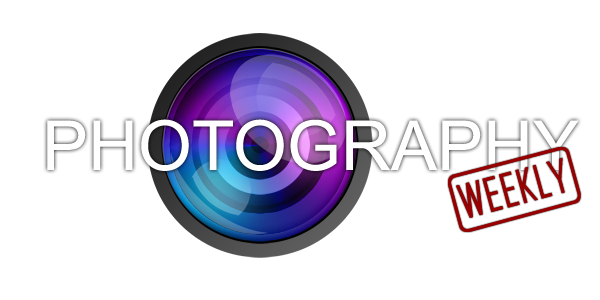 Photography Weekly Header created by TouchedD
A photograph is memory in the raw. - Carrie Latet

I recently spent some time (okay maybe hours!) exploring a photographic exhibition on the Isle of Wight - England. I had known that the exhibition existed for some years, but had never really ventured over there. It was held in the home and studio of a celebrated Victorian Photography - Julia Margaret Cameron. However it did include a nice variety of works - photographs from Dorothy Bohm who put together the book
A world observed
and a collection of shots taken at the famed 1970s Isle of Wight Pop Festival. It included images of Jimi Hendrix who performed at the festival just three weeks before his death. The images collated and exhibited were fascinating. But what really struck me was how far we had come in terms of camera equipment.
This was donated to the Margaret Cameron Trust by Graham Ovenden and was subsequently named after him as it had no brand markings on it. It's rumoured to be dated back to the 1900s. It's a camera! Although it has different purposes and does slightly different things to your standard point and shoot - imagine what we'd have had to contend with if
this
was the equipment we had to lug around in order to snap our memories and do our work. I for one, would never again complain about the weight of my two (very small in comparison) SLR cameras after seeing this!
---
Community Relations News
We've said goodbye to a few names on the Community Volunteer team. They're still around though so go and show them love! In the past week we've said farewell to
MzzAzn
,
shuttermonkey
,
TheCreativeJenn
,
takethef
and
hellfirediva
.
Did You Know?
is out once more and might highlight a few things that you
didn't know
about deviantART.
Daily Deviations - Behind the Magic
is an article that's basically asking for
your
input on Daily Deviations and any questions you might have surrounding them. In particular myself
3wyl
and
IsacGoulart
are interested in your questions and thoughts on General Photography but you can drop by with your questions on any area of art if you want to. We're getting ready for
projecteducate
's daily deviation week that will be led by
Astralseed
Finally we've updated the bi-weekly critique blog which you can find right
here!
The General Photography critique night went really well last night and I'm working on getting a date for another. Keep an eye out for updates and we'll keep you posted!
---
Spotlight Deviant

huhahohi
huhahohi
has been here for two years and has a beautiful gallery exploring various subjects. Nature, Animals and People is her specialty with some wonderful spontaneous portraits and concepts.

:bigthumb295471208:
:bigthumb309952280:
---
Spotlight Group
PhotographersSoul
is a group dedicated to showcasing your work, not judging it. They want
you to submit your work without the fear pf it being rejected based on
skill. As long as they can see the subject, and it's not abusive in anyway
it has found a home in their gallery!
---
Deviants to Check Out This Week
Justynka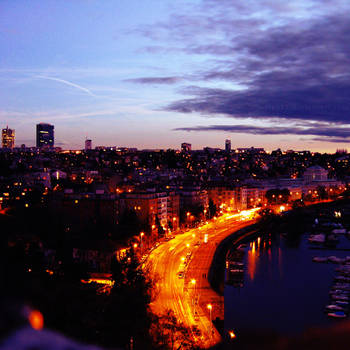 grinzekatze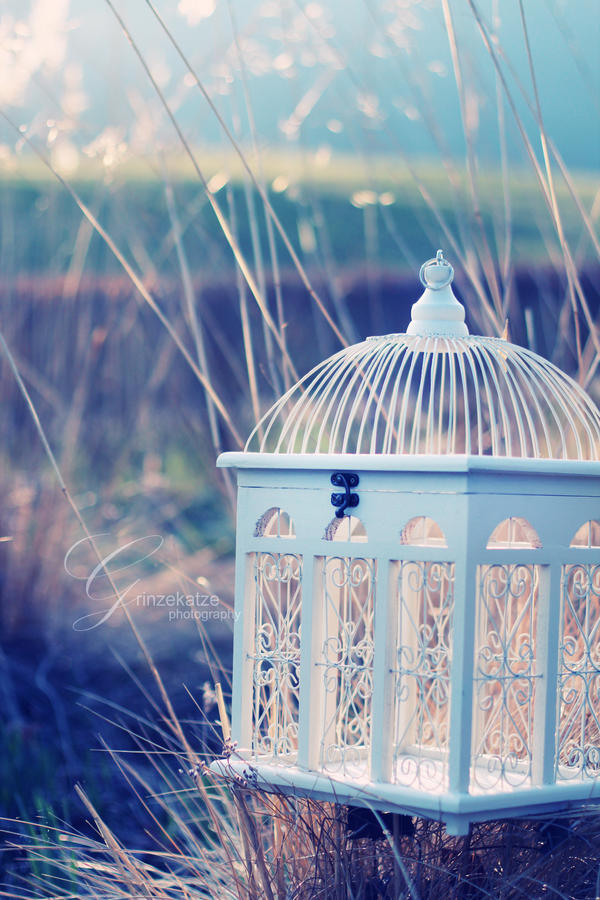 mondscheinsonate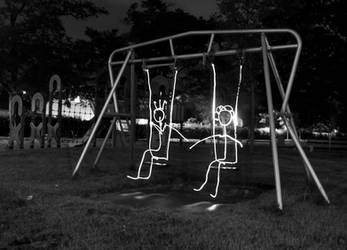 ---
Project Educate
This week
projecteducate
has been focusing on Architecture Photography. Scroll down to the Architecture section for all the links! Coming up next week is
Artistic Nude
week with
Nyx-Valentine
It's worth keeping an eye on the group for all the updates and goings on!
---
Art History
Traditional Month is in full swing over at
ArtHistoryProject
. There's an
interview with Jonnie Dee
to check out and an article about
Giger
who created
Alien!
---
General Photography
We haven't had a trouble shooting article this week but I'm working on putting together something to troubleshoot a question about fireworks photography. If you have something you want answered just send myself or
sine-out
a note and we'll work on it for you.
TouchedD
has created me a wonderful header for People & Portraits Exposed so those articles will be kicking in again next week. For now though enjoy the latest edition of
Nom Nom
which features a bunch of yummy raspberries!
Another edition of
The Story Behind the Photo
is out and this time explores the work of a fantastic photo-journalist. Keep an eye on
IsacGoulart
because he puts together some lovely features that are worth having a look at! Talking of lovely features don't forget to have a look at the transportation photography feature
My Car and I.

:bigthumb31392370:

---
Architecture Photography
This week it's
projecteducate
week for Architecture Photography which means that there are plenty of articles to share!

Introduction!

Subject

Interview with Sigurd Quast

Interview with Johannes Heuckeroth

Interview with Vincent Wernhardt

Composition

Low - Tech

Composition II
---
Abstract & Surreal Photography
Over at
Abstract-and-Surreal
a couple of fantastic features have been put together. The first,
finding beauty
from
RosleinRot
explores some wonderful surreal works. The second is from
AFineWar
and is
The Surrealist.
---
Darkroom Photography
Community Volunteer

EveryNextDream
Darkroom Exposed
this week focuses on Cyanotypes. If you're unsure what that means then check out the article - it will enlighten you! There is a great series of articles from
EveryNextDream
aiming to educate you in the ways and processes of Darkroom so I recommend checking them out.
---
Fashion Photography
Fashion Friday
is out once more from
adumvgh
and features talented Fashion Photographers every Friday. Check out the article for some insight, inspiration and awe in the fashion world.
---
Street Photography
Friday Night Murphy's Laws
is a weekly selection amongst the images that were suggested to
StamatisGR
as DDs or that simply impressed him. Check it out for some great street photography to browse through this evening!
---
Featured Tutorial
Since the theme this week is Wedding Photography - it's worth checking out the above tutorial if you're looking for hints and tips!
---
From the Forums

analogue camera

Modeling advice?

Painting light in exposure

Cokin ND Filters

Are mobiles slowly killing the consumer camera market?

Portrait photography: the right lens

Need Help on Photographing Lightening

Advice and ideas for a novice/beginner photographer

Tripods

Manual or auto focus?

Underwater camera?
---
Photography Books
Capturing the Perfect Day
is a decently priced photography book available on amazon. It explores how best to capture a Wedding and all that comes with it. I thoroughly recommend it for those that are keen wedding photographers and who want some hints and tips!
---
Weekly Features to keep an eye on!
There's so much going on around the community especially for Volunteers that sometimes the awesome news can be missed out. I hope to share any weekly or monthly features that are ongoing here so that you can browse them at your leisure. If you know of something that needs to be listed let me know!

Project Comment's Under appreciated Feature
from
3wyl

Finding Beauty
from
RosleinRot

dA Love for Everyone
from
Lintu47

Celebrating Colour
from
Dani-the-Naiad

Wonderful Wednesday
from
JamminJo

Project Porkchop
from
Astralseed

Under 1,000 Views
from
Postmorteum

Square-ish
Square-ish from
OliviaMichalski

Weekly Light Hunters
from
MarinaCoric
---
The Community Volunteer Team - Photography
The Community Volunteer Team - Photography
General Photography:
Kaz-D
|
3wyl
|
IsacGoulart
Architecture
AnaNaszynska
Abstract and Surreal:
DpressedSoul
Animals, Plants and Nature:
trevg
Darkroom:
EveryNextDream
Urban and Rural:
FritsPlays
Artistic Nude and Fetish:
Nyx-Valentine
Conceptual:
DemonMathiel
Fashion:
Pixel-Spotlight
Horror & Macabre & Cosplay:
pullingcandy
Pinup and Glamour:
DistortedSmile
Photo-journalism:
xbastex
Street:
StamatisGR
---
Groups to check out




























---
Get Involved...
You can get yourself into Photography Weekly just by sending me a note! Each week I look for:

Spotlight Deviants

Underappreciated Deviants

Spotlight Groups

Photography related news

Themes & Topics

Featured Tutorials

Next weeks theme is
Macro