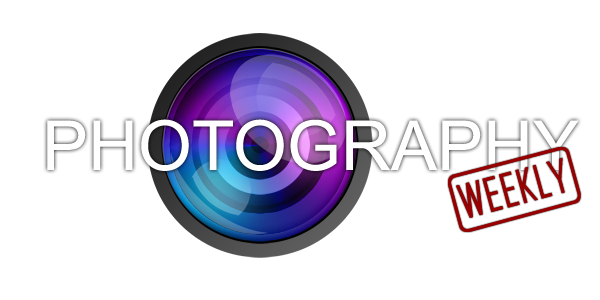 Photography Weekly Header created by TouchedD
"One Signature is worth a thousand implied tones..."
-Charles Swan -
Copyright Expert
In the news this week there has been a spotlight on
Karren Brady
, a photographer who has won a copyright ruling. The news article itself is interesting but the cautions that it turfs up for the future and current generations of photographers are slightly more concerning. The general feeling that has started to develop is that if you have assistance with setting up a shot, making a scene, posing a model and making up a person for example, those people may well have rights to your work. This is also being debated with regards to post-production and if you get somebody else to edit your work. What are your thoughts on this? And when attributing this to the deviantART community, what are your personal thoughts and opinions on crediting and recognition for models where possible too? And do you strive to get signatures for the work you do?
---
Community Relations News
There have been lots of happenings the past few weeks including lots of things going on for deviantART's twelfth Birthday which was on Tuesday. The gameshow went fantastically well and subsequently
3wyl
and I have secured a date for our next chat event which will have some photography relations but will be about challenges and contests. To find out more check out the
Gameshow results and next event details.
Congratulations to all those who applied for a creative grant in the first round and got accepted! There are some really exciting projects receiving a bit of funding to help them get kickstarted or progress and you can read all about it
here!

July Daily Deviation Roundups

The LOL Corner

Ongoing Community Projects

Want to run your own community project?

DeviantART Related Updates

How to create a chatroom!

Pimps and Whoas

Bi-weekly Critique nights
---
Contests
This is a section that will be expanded on when
you
note me your contests and events on deviantART!

Photography and Challenges evening on 4th September at 8pm UK time in
#CommunityRelations

The Self Portrait Contest
---
Spotlight On dadar
dadar
was brought to my attention this week by
dutchshun
who sent me a note along with a beautiful piece of his photography.
Photography is a powerful tool, we have the ability to capture a thousand moments and a million unsaid words with just a few clicks of a button.
dadar
's work is a fine example of those moments, those little treasures, captured.

:bigthumb319286183:
---
The group does exactly what it says in the name and spotlights UK photographers and shots taken within the United Kingdom. Many don't know, but the UK is actually made up of four Countries which includes England, Northern Ireland (as Southern is independent from the UK), Scotland and Wales. Great Britain is the term used to describe Scotland, Wales and England. And England...well we're just England! The UK has some fantastic photography spots and the group highlights those by showcasing artists from across the Kingdom.

:bigthumb167349837:
---
Deviants to Check Out This Week
Each week we bring you a selection of Deviants introducing a wide range of works that might interest you. If you want to be considered or you know somebody who deserves a spotlight just send me a note!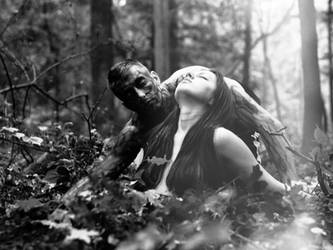 :bigthumb316657332:
:bigthumb318900080:
---
Project Educate
projecteducate
is a Community Volunteer led project that aims to help educate the wider deviantART population in many different areas of art. It's about tutorials, features, interviews, education, guides and much more. Every few months members of the community team at
projecteducate
put together a
Community Week
- something which you are invited to get involved with, as members of the community. If you're interesting in writing for
Community Week
then please note the group for more information.
DpressedSoul
has been extra busy this week in the Abstract & Surreal Community as it's his turn with Project Educate. There are some fantastic informative articles, awesome interviews and a few more bits to come to get you inspired, educated and artistic.

Introduction

Lines

Interview with Eintoern

The Colour and the Shape

Interview with Tuminka
---
Art History
Throughout the month of August the
ArtHistoryProject
has been publishing informational and historical blogs covering many aspects of Graphics. There are some really beautiful articles there to read and lots of information to cover in order to get yourself clued up on your favourite artforms.

Graphics Month!

The Beginning of Manga

The Beginning of American Comics

Manga AND WAR!

History of Comic-Con International

Akira Toriyama

Literature Is Coming!
Throughout September the Art History focus will be on Literature and there are many ways in which you can get yourself involved. Have a read of the blog to find out more!
---
General Photography
Nom Nom
is out once more and explores Bread! If you've a suggestion for themes for Nom Nom then please send them my way! Additionally our Still Life Monthly Photography Contest has opened over at
Still-Life-Stills
. Be sure to
read the rules
and get submitting your yellow works for a chance to win some prizes!
All Snapped Up
is a brand new series of articles from
3wyl
that's worth keeping an eye on and if you've any ideas of photographers that should be
snapped up
send them over to
3wyl
!
Every Picture tells a story, whether that's about the content of the shot, the photographer or indeed both.
IsacGoulart
has begun a series of articles that take you inside the mind of the photographer in order to explore where he or she was coming from, and find out exactly how they captured
that moment.
Check out the
Full Article Here
for more.
---
Architecture Photography
The
July Summary
of Architecture is out and there's lots going on - or lots has been going on and if you've missed it that's the place to go for a catch up! Don't forget that you can suggest Architecture Daily Deviations to
AnaNaszynska
via note.

:bigthumb313765869:
---
Abstract & Surreal Photography
Firstly the August Contest is open over at
Abstract-and-Surreal
and has a theme of
Water!
Head over to the gallery, read the comment for more info and get your work in for a chance of scoring some points!
New Samples of Magic Infrared Photos
is out once more and explores some of those mystifying yet beautiful infrared shots here on deviantART. Also a Surreal Edition of
Finding Beauty
is out and shares some fantastic but surrealistic works!
As well as checking out the
projecteducate
articles mentioned earlier in the news article there is also another emotive feature out from
DpressedSoul
.
Memories Punish me Once Again
is a feature using music by Anathema and work from the Abstract and Surreal Community.
---
Animals, Plants & Nature Photography
Keep sending your Animals, Plants and Nature suggestions to the General Photography Volunteers
3wyl
Kaz-D
and
IsacGoulart
. We look forward to receiving them and getting your 'APN' work showcased!
---
Conceptual Photography
There are still a few more weeks left for you to enter the
Conceptual Summer Contest
hosted by
DemonMathiel
! If you need inspiration then browse the current entries
here!
The
Conceptual Photography DD Summary is also out!
---
Darkroom Photography
Community Volunteer

EveryNextDream
The
July Darkroom Roundup
is out and ready to be browsed. It contains all the Daily Deviations awarded to Darkroom Photography during the month of July! Additionally
EveryNextDream
has been busy with
Darkroom Exposed
and has posted a fantastic article exploring
Ambrotypes!
No idea what I'm talking about? Head over and have a look!
---
Horror, Macabre & Cosplay Photography
The
Spooky DD Roundup
for July has been posted and is a summary of all the Horror and Macabre DDs given throughout the month.
Cosplay
Cosplay is also out too! Remember that although Cosplay comes under People and Portraits,
pullingcandy
is the person to suggest the DDs to in this case!
---
Pin-Up & Glamour Photography
The July DD Roundup is out
so you can check out all the pinup and glamour Daily Deviations awarded throughout the past month. Some images within the journal will be mature content.
Under the Skin
is also out once again and highlights undiscovered talent within the community. Check out who has been featured this time around!

:bigthumb279064253:

---
Street Photography
Check out the street photography
Daily Deviation roundup. Additionally there's an issue of
Friday Night Specials
out and another one will be posted today so stop by Stamatis's page and check out some inspirational work.
---
Featured Action
---
From the Forums

What makes someone a photographer?

Tips for macro photography?

How often are you out taking photographs?

Photographing Strangers

Advice on Buying Lighting Equipment

How to improve your style

Do you print your photos?

What makes a photo sell?
---
Photography Books
The Photo Book
is an 'anthology' of photography as it were. From Julia Margaret Cameron to Herb Rittz, it explores photographers from across the years to give you insight, education and inspiration!
---
Weekly Features to keep an eye on!
There's so much going on around the community especially for Volunteers that sometimes the awesome news can be missed out. I hope to share any weekly or monthly features that are ongoing here so that you can browse them at your leisure. If you know of something that needs to be listed let me know!

Making a Difference
from
3wyl

dA Love for Everyone
from
Lintu47

Wonderful Wednesday
from
JamminJo

Project Porkchop
from
Astralseed

Under 1,000 Views
from
Postmorteum

Square-ish
Square-ish from
OliviaMichalski

Hairflow
from
MarinaCoric
---
The Community Volunteer Team - Photography
The Community Volunteer Team - Photography
General Photography:
Kaz-D
|
3wyl
|
IsacGoulart
Architecture
AnaNaszynska
Abstract and Surreal:
DpressedSoul
Darkroom:
EveryNextDream
Urban and Rural:
FritsPlays
Artistic Nude and Fetish:
Nyx-Valentine
Conceptual:
DemonMathiel
Fashion:
Pixel-Spotlight
Horror & Macabre & Cosplay:
pullingcandy
Pinup and Glamour:
DistortedSmile
Photo-journalism:
xbastex
Street:
StamatisGR
---
Groups to check out




























---
Get Involved...
You can get yourself into Photography Weekly just by sending me a note! Each week I look for:

Spotlight Deviants

Underappreciated Deviants

Spotlight Groups

Photography related news

Themes & Topics

Featured Tutorials