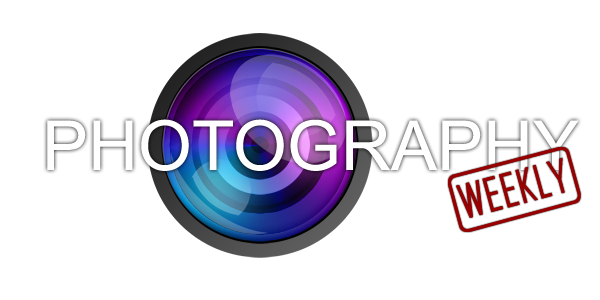 Photography Weekly Header created by TouchedD
" Your first 10,000 photographs are your worst."
– Henri Cartier-Bresson
Lots of people quote the above at me when I start to moan that I've taken a billion photographs on a specific day and none of them turned out to be worth anything. The truth is you might take a thousand or you might take 4 photographs before you unearth something that's recognized, liked and respected. It doesn't matter either way because you're creating first and foremost for yourself. When you start to take money for your hobby is when you need to look at technique, skills and actual finished product to ensure that you are meeting the sort of quality criteria needed. So whilst the quote is a famous thought - provoking one - it isn't necessarily true!
With the Seventeenth edition of Photography weekly upon us I'd like to just emphasize that the support given is wonderful, the feedback is fantastic and the general stats on each article posted are mind blowing. I love seeing that spotlight deviants and groups get an increase in traffic - it means something must be working. But I rarely get anything from
The Community
in terms of promoting your work or others work, and getting your Photography related news out there. If you're unsure how to get involved check the end of this article for full details - and start noting me!
---
Community Relations News
Since it's the end of the month the regular
Daily Deviation Roundups
have been compiled over at
communityrelations
Check out the article to find links to all the roundups of Daily Deviations given across March!
---
Contests

BlackWhitePhotos
are holding a
Spring Contest

communityrelations
are sponsoring the
deviantART Related Collaboration Contest
which is open to ALL mediums on deviantART.

StamatisGR
is hold the
Street Photography Contest

TheConceptBox
are hosting a contest along the theme of
Grateful!
---
Spotlight Deviant

csbazsek
Recommended by the Urban, Rural & Architecture CV
FritsPlays
this deviant is one to check out! You may have noticed him last month when his fantastic piece
Squares
received a Daily Deviation.
:bigthumb206064627:
csbazsek
explores the things that we overlook everyday turning them into minimalistic
:bigthumb116315710:
:bigthumb104569089:
:bigthumb75160943:
---
Within this group the gallery folders are organised by color - and deviations are automatically accepted. Founded just a week ago but with more than 400 members already
Colorblast
is proving vastly popular amongst deviants. What are you waiting for?! Head over and join!

---
Deviants to Check Out This Week
TouchedD
RobinHedberg
dSavin
AlexGutkin
---
Project Educate - Community Week
It's community week over at
projecteducate
and the fantastic deviants that have been writing articles have brought some wonderful bits of advice and features to the community's attention. The Photography related articles include
How to promote your art
and
Under=Appreciated Artists Photography
but if you're looking for anything else head over and see what takes your fancy!
:bigthumb292788570:
---
General Photography
This week
kinipelahh
and I have put together our Daily Deviations featured across the month of March.
Here
you can see all the pieces last month that were awarded a Daily Deviation. I also like to put together a selection each month of
Suggested Daily Deviations
to expose a few of the under-appreciated artists sent my way as well as those who have recently received a DD and so cannot get another for six months!
:bigthumb122178941:
---
Abstract & Surreal
Follow me Down to the Valley Below
is this week's fantastic feature from
DpressedSoul
MichiLauke
over at
Abstract-and-Surreal
has put together a feature exploring samples of magical infrared photographs.
Check it out!
---
Street Photography
The Street Community is having a
CONTEST !!!
The
"So you think you can street" Photography Contest
is well worth checking out!!!
:bigthumb260831779:

Over in the forums
jonniedee
is asking for your
Street Photography Horror Stories!
---
Horror, Macabre & Cosplay
The A, B, C's of Cosplay
this week focus on J, K & L. The article includes Jigglypuff & Lara Croft amongst other awesome cosplay photos!
---
Artistic Nude & Fetish
The
Wednesday Feature
this week explores Legs! Yep that's right

Check it out.
---
Featured Tutorial
This week I'd like to share a fantastic tutorial from
Goodfoot42
who has some beautiful landscapes in his gallery. The tutorial explores using an ND Filter and is over at his blog right
Here!
:bigthumb116214858:
---
Weekly Features to keep an eye on!
There's so much going on around the community especially for Volunteers that sometimes the awesome news can be missed out. I hope to share any weekly or monthly features that are ongoing here so that you can browse them at your leisure. If you know of something that needs to be listed let me know!

Colour Blind VI
Absolutely BEAUTIFUL from
Blaumohn

Photography Feature V
from
Shutter-Shooter

Weekly Feature 34
from
Lintu47

Nature Feature
from
Postmorteum

Project Comment's Under appreciated Feature
from
3wyl

Making a Difference
from
3wyl

Weekly Photography Feature
from
Lintu47

Square Feature
from
Alabastra
Happy Easter!
:bigthumb159262527:
---
The Community Volunteer Team - Photography
The Community Volunteer Team - Photography
General Photography:
Kaz-D
(
kinipelahh
on hiatus see
Pixel-Spotlight
)
Abstract and Surreal:
DpressedSoul
Animals, Plants and Nature:
actonephotos
and
shuttermonkey
Architecture, Urban and Rural:
FritsPlays
Artistic Nude and Fetish:
Nyx-Valentine
Conceptual:
DemonMathiel
Fashion & General Photography:
Pixel-Spotlight
Horror & Macabre & Cosplay:
pullingcandy
Macro:
hellfirediva
Pinup and Glamour:
DistortedSmile
Photo-journalism
xbastex
Street:
StamatisGR
---
Groups to check out






























---
Get Involved...
You can get yourself into Photography Weekly just by sending me a note! Each week I look for:

Spotlight Deviants

Underappreciated Deviants

Spotlight Groups

Photography related news

Themes & Topics

Featured Tutorials

Next weeks theme is
Blue