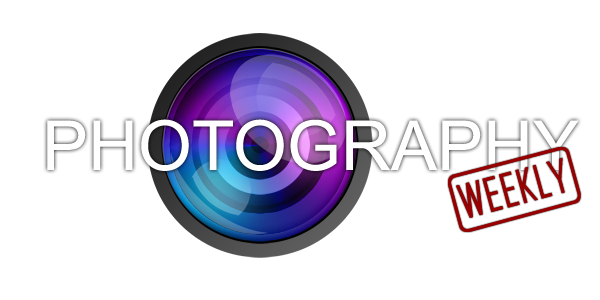 Photography Weekly Header created by TouchedD
"Take Only Photographs, Leave Only Footprints." - Urban Explorers Creed
S
ometimes it's easy to forget the things around us that were once iconic and useful. In everyday life that could include a multitude of household objects, bits and bobs, clothes, gadgets - all sorts. But in Photography - a specific aspect of Photography - people close doors and board up buildings sometimes with little or no notice. They erect a fence around that old asylum and ship everything out or they install security guards at the boundaries of an army camp. Those places get forgotten and one day there will be nobody left that will remember them. That's where
Urban Exploration
comes in.
I'm not telling you to go out and scale the wall of your nearest derelict hospital in the name of photography. It takes a certain kind of person (and agility!) to do that anyway, but there are many depths to Urban Exploration some which are misunderstood or overlooked. You
can
get those shots without trespassing, breaking in, or doing damage. In fact one of the biggest rules of the urban explorer is as I quoted above - Take only photographs, leave only footprints. The idea is to capture for the sense of preservation.
A year or so ago I would never have dreamt that I would be wandering around an abandoned hospital with my camera, finding beauty in rotten decaying things. I never thought I would be crawling around in an abandoned army camp or standing on the edge of a cliff on the Isle of Wight taking photographs of a house that was falling into the sea. If you'd asked me a year ago, if I would even consider walking down a landslip with camera in tow - I'd have laughed.
manically
The point is, lots of things are there for the shooting - you don't have to take risks or put yourself in danger to be an urban explorer . In Hampshire UK, where I live - many places are so accessible you can pull up in your car, jump out and shoot something amazing... At the bottom of this article you'll find some useful links to take you to urbex forums in your country (mostly) and some awesome resources!
Some of you might not be aware that you can suggest Urban Exploration pieces for Daily Deviations - send them to
fritsenator
You can also upload your own to the gallery found
Here!
---
General Photography News
The rather fantastical
kinipelahh
is going on a little
Hiatus
for a few weeks so head over and give her some luff. This means that I would have been on my lonesome with the General Photography Galleries had the awesome
Pixel-Spotlight
not existed! She's stepping in to help feature Daily Deviations for General Photography so send your DD suggestions to myself and her please!
Project Educate
There are just a few days left to enter the Project Educate Photography contest on
Beauty!
Lots of awesome prizes to be won. Check out the rules though.
Also over at Community Week this week
JamminJo
has posted a
Groups directory
that is well worth checking out. And
Echostar08
has introduced the famed
Link System!
Photographers Wanted
over in
AshleyxBrooke
's forum post. Ashley is planning to start up a Feature Friday news article and invites you to post thumbs of your work. Be sure to read the guidelines though!
---
:bigthumb282512955:
:bigthumb282541510:
victoriaaudouard
is one of those photographers that beautifully combines Conceptual thoughts with Surrealist techniques. Recommended by the Abstract and Surreal Community Volunteer himself
victoriaaudouard
is certainly an artist to keep an eye on.
---
I did try finding a group with a focus of Urban Exploration but all the ones that I did find appear to be inactive - some having journals posted from back in 2010! So the spotlight this week is on
Urban-and-Rural
A group with all the gallery folders that span the Urban and Rural Photography Galleries including one especially for your
Urbex shots
Don't forget to check out their latest spotlight...
Member Feature with Geolio!
---
Photo-Journalism
Community Volunteer xbastex
There are two fantastic articles out by
xbastex
that explore masters of photography. Be sure to check them out and keep sending your photo-journalism DD suggestions his way.
Masters of Photography Part I
Masters of Photography Part II
---
Conceptual Photography
A rather beautiful article has been put together by the wonderful Mathias so be sure to check out
Jewels Of the Night
:bigthumb135516614:
---
Abstract And Surreal Photography
A new article is out over at
Abstract-and-Surreal
which explores
Abstract Photography - Diagonal Lines
WhoNeedsColour
's monthly feature is
Out!
:thumb287544035:
---
People & Portraits
A beautiful article exploring
Masculine Beauty
was brought to my attention this week.
Street Photography
This week
StamatisGR
has reccomended a fantastic Street Photographer to keep your eye on.
myraincheck
has a wonderful gallery with some fine examples of the type of photography that makes street photography what it is.
There is also some useful news to share from the Street Gallery
Friday night Street Specials v3.2
is out again and the
LIGHTHOUSE GALLERY
by the
The-Yard-Collective
group is worth looking at!
---
Artistic Nude and Fetish
The
Wednesday Feature
this week explores Artistic Nude and Fetish Portraits with Tattoos.
:bigthumb285587948:
---
Horror, Macabre and Cosplay

Cosplay news includes
The A, B, C's of Cosplay
by
pullingcandy
worth having a look at and joining in with suggestions!

Horror/Macabre updates include
Serenade Me, Sinister: Florence and the Machine.
:bigthumb87258787:
---
Deviants to check out this week
Each week several deviants will get featured whose work follows the majority of a specific theme. This week it's Black and White Photography!
kevinsaintgrey
SimonSawSunlight
lostknightkg
---
This Weeks Tutorial
from
cweeks
A useful pdf file to help you establish Street Photography
:thumb289161254:
---
Useful Urban Exploration Forums:
Urbex Forum UK
Whatevers Left UK
28 days Later UK
Forbidden Places Worldwide
Derelict Places - UK
Everything Goes Quiet - Blog
Interview with `Greenie - Urban Exploration Photographer by ^ScENeYme
Sick Britain
Canada Based Urban Exploration Forum
New Zealand Forum
American Forum
Polish Site
---
The Community Volunteer Team - Photography
The Community Volunteer Team - Photography
General Photography:
Kaz-D
(
kinipelahh
on hiatus see
Pixel-Spotlight
)
Abstract and Surreal:
DpressedSoul
Animals, Plants and Nature:
trevg
and
shuttermonkey
Architecture, Urban and Rural:
fritsenator
Artistic Nude and Fetish:
Nyx-Valentine
Conceptual:
DemonMathiel
Fashion & General Photography:
Pixel-Spotlight
Horror & Macabre & Cosplay:
pullingcandy
Macro:
hellfirediva
Pinup and Glamour:
DistortedSmile
Photo-journalism
xbastex
Street:
StamatisGR
---
Groups to Check Out