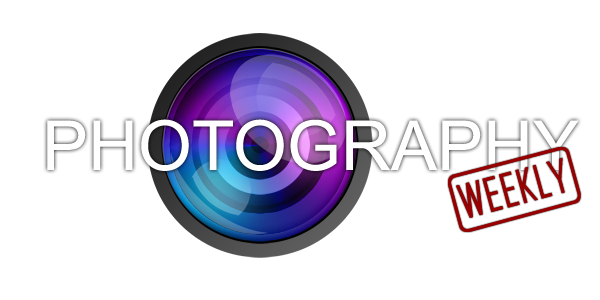 Photography Weekly Header created by TouchedD
"Have no fear of perfection - You'll never reach it! "
~Salvador Dali"
Have you studied Photography? I'm intrigued to know whether or not a qualification in Photography has made you a better, or indeed a worse photographer. Or has there been no change? This week,
The Photography Blog
asks whether or not a Photography Degree is worth the paper it's written on. Graduation in any field these days doesn't mean that you'll immediately get a job in your desired area. Not these days. So is it worth embarking on study related to photography when in the end, you could get to the same place without the paper stating what you are capable of? Photography is one of a small number of job areas where what you've done speaks higher volumes than whether or not you're
qualified
. But by that same token, what is
qualified
in the art world?
---
General Photography
Community Volunteers Kaz-D | 3wyl |
The troubleshooting article this week explored
Money.
Hopefully it's been useful for a few people in order to explore different ways that you may be able to promote yourself as a photographer and even earn some money whilst you do it. As always, the trouble shooting articles are open for anyone to comment on and anyone to ask a question. Feel free to note me if you don't want to do it on the articles! Another issue of
To be seen
has been put together by
3wyl
. Check it out for some inspiration! Also would you like to be interviewed? Or do you know of somebody who deserves an interview? Note
3wyl
!
As the end of the month draws nearer, lots is happening. Over at
Abstract-and-Surreal
we're getting ready to launch our October Contest and the same goes over at
Still-Life-Stills
too. You need to be a member to participate but there are lots of perks to clicking the join button! Lots of prizes to be won too. The 18th edition of
Nom Nom
is out. I can't believe it's been going this long! If you've got an idea of food stuffs to be featured do note me and I'll be sure to utilize it! On the topic of Still Life, there is still some time to submit to the
Recipe Challenge
and the
Blue Challenge
for the chance to win some deviantART points and subscriptions. Also don't forget to check out who our
Photographer of the Week
was this week!
In the People & Portraits Galleries, a few bits and pieces have been happening.
People & Portraits Exposed
is out again and features from across the whole People & Portrait Photography Galleries. It's well worth checking out especially if you struggle with what's emotive and what's expressive. Tricky times!
---
Community Relations News
The
2nd Edition
of Celebrating Diversity is out! This is a fantastic series of articles started up by
pica-ae
who has infected us all with her diverse intentions! We're aiming to expose work from galleries we don't usually venture into. If you're in support of diversity - then check out the articles and show it!
Did You Know?
this week has brought up a search function that even I didn't know about. Want to know more? Check out the article! Also don't forget to check out the
Digital Art Newsletter!
---
News & Events from Chats
This week there was a fantastic Literature chat with
PinkyMcCoversong
which you can find the transcript of
here.
Tomorrow night (midnight UK time) there is a trivia and games night hosted by
bradleysays
. Check out the
communityrelations
front page for a countdown! Don't forget to keep an eye on the
Chat Events Calendar.
We've made it easier to read by including all times in PST (Pacific Standard Time) and including a link on each event, to an event time announcer so you can check your local time. Don't forget if you need help with using the chatrooms or even running your own chat - check out the
Chat Tutorials
from
adumvgh
---
Contests
If you have a contest let me know and also let me know the end date! We can advertise it here.

Unframed Nature's BIG Autumn Contest ends November 7th.

Monthly Recipe Challenge ends October 4th.

Still Life Blue Contest Ends October 1st.

dA Related Autumn Contest ends October

The Dark Side of Autumn Contest ends November 1st.
---
Spotlight Deviant
myraincheck
in the words of
StamatisGR
who suggested this deviant this week...
"She shoots "street". Unposed, Bold and Beautiful!"
---
Spotlight Group
PrettyTones
group aim is to collect well made shotsand promote photography! Head over to have a wander through some beautiful galleries and join the group!
---
Project Educate
It's Community Week over at
projecteducate
and that means that members of the dA community have taken over the group to publish their articles. If that sounds like something you'd like to do then head over and note the group with your article proposals as there will be another community week soon! In the meantime, for inspiration on what to write about check out what our fantastic team have been sharing so far this week...

Welcome to Community Week!

An Interview with Agnes-Cecile

Searching like a RockStar

SoulOfDavid and Mashamaklaut!

The art of featuring

How to raise your exposure

The Groups Directory!

What's the Symbol?
We're also saying farewell to
neurotype
as one of our community week leads as they are now suitably hatted and gallivanting around the Literature Galleries! Thankfully though, the wonderful
JamminJo
is still continuing to head up the community weeks alongside a new addition -
ValaSedai
---
Art History
Literature month is drawing to a close which means that Digital Art month is fast approaching. If you have historical expertise in an area of Digital Art and you'd like to write a blog as part of the month then do contact
ArtHistoryProject
to get involved.

An interview with CrumpetsHarvey

A glimpse into Futurism Art

ProsePoetry a History and Feature

Tricksters into Mythology and Folklore

Tricksters in Folktales and Fables
---
Abstract and Surreal
The first of a wonderful series from
DropxLife
has been published over at
Abstract-and-Surreal
. Check out
Abstract World.
KizukiTamura
has this week launched a brand shiny new group!
kaleidoscopism
! It's for all those who love to create and view wonderful Kaleidoscope works.
(K)aleidoscope? 3,4,6,9 or more pictures in a square creating a kaleidoscopic effect or showing a different point of view.

:bigthumb329306116:
---
Artistic Nude & Fetish Photography
For all those redhead lovers -
Nyx-Valentine
has put together a beautiful feature of all things red! Check it out
here!
(Article contains nudity).
---
Darkroom Photography
Community Volunteer

EveryNextDream
Another edition of
Darkroom Exposed
is out, highlighting some talent within the darkroom community.

:bigthumb292915799:
---
Deviants to Check out this week
---
Street Photography
Check out some of the latest articles from the Street Photography Community - including the free E-Books which are really useful!

Free Street e-books - I

Free Street e-books - II

Free Street e-books - III
Friday night Street Specials v9.3
This week I'd like to bring your attention to
TheYardPlayground
- Are you a Street Photographer and would like to know more about "street" and share (give and receive) feedback and constructive critique on your street photos? Are you a beginner and looking for resources and material on Street Photography? Are you an experienced street shooter who doesn't mind harsh critiques? Are you a Street Photographer and looking for inspiration, motivation, a spur to go out and shoot? Then, this is the group for for you!
---
Photography Resources


This video shares some fantastic tips to grab those 'screensaver' worthy Autumn shots!
---
News & Events From the Forums
Check out the
Forum Events Calendar
for all the info and goings on in the forum lately! So far we've critiqued or commented around 40 pieces of art dropped into the
Critique Thread
for September. (Photography only). Standby for October's launch for more chances to get feedback!

What Lens Filter brands are out there and witch are the best to use?

Noise -- shape difference between raw and jpeg

Lens Advice

Good photography books?

Tips for shooting portraits at Sunset

Canon 50mm 1.4 USM

Flash advice for pentax k-x

Film Photography VS. Digital Photography

When the picture becomes a photo manipulation?

Help?: Using a lensbaby composer with a Sony Alpha A230?

What's the best Camera app on iPhone

How do I take professional quality photos of my paintings?

Studio Gear (Softboxes and Strip boxes)

What do you think about DSLR without a mirror?

How do you capture in black and white?

Best website to professionally display photos? (Approaching magazines?)

Stop Motion
---
Photography Books
This is one of the first books I'm promoting but haven't actually trialled myself. However I'm tempted to - it's available as a preview on itunes too - so you don't actually have to buy it if it looks rubbish!
The Four Seasons: Autumn.
Also
Fall
looks quite intriguing...
---
Exhibitions
London

13th Sept - 13th Jan 2013 @ The Barbican -
Everything was moving: Photography from the 60s and 70s

Until 28th October @ Museum of London -
At home with the Queen

Until 30th September @ Gallery OXO -
Sea
Change: Comparative Photos taken at low and high tide
East England

Until 28th October @ Red House -
Beyond the Image: Photographers Gallery

30th September - 14th October @ Forum -
New Angles
Wales

17th September - 24th October @ Museum of Modern Art -
Brian Adams: Rhaedr Ddu
United States of America

BOSTON: Until 31st December @ Museum of Fine Arts -
Edward Weston: Leaves of Grass

CHICAGO: Until 27th October @ Catherine Edelman Gallery -
Terry Evans: Overview

NEW YORK: Until 13th October @ Yossi Milo Gallery -
Lisa Sarfati on Hollywood

SANTA FE: Until 13th October @ Verve Gallery -
Susan Burnstine, Michael Courser and Douglas Ethridge
---
Weekly Features to keep an eye on!
There's so much going on around the community especially for Volunteers that sometimes the awesome news can be missed out. I hope to share any weekly or monthly features that are ongoing here so that you can browse them at your leisure. If you know of something that needs to be listed let me know!

Making a Difference
from
3wyl

dA Love for Everyone
from
Lintu47

Wonderful Wednesday
from
JamminJo

Project Porkchop
from
Astralseed

Under 1,000 Views
from
Postmorteum

Devious Love
from
Astrikos
---
The Community Volunteer Team - Photography
General Photography:
Kaz-D
|
3wyl
|
Architecture:
AnaNaszynska
Abstract and Surreal:
DpressedSoul
Animals, Plants and Nature:
IsacGoulart
Darkroom:
EveryNextDream
Artistic Nude and Fetish:
Nyx-Valentine
Conceptual:
DemonMathiel
Fashion:
Pixel-Spotlight
Horror & Macabre & Cosplay:
pullingcandy
Pinup and Glamour:
DistortedSmile
Photo-journalism:
xbastex
Street:
StamatisGR
---
Groups to check out




























---
Get Involved...
You can get yourself into Photography Weekly just by sending me a note! Each week I look for:

Spotlight Deviants

Underappreciated Deviants

Spotlight Groups

Photography related news

Themes & Topics

Featured Tutorials