Did you read about Dismaland? Banksy's take on Disneyland came to the UK over the Summer and had a successful five week run before finishing. But now Banksy is doing something amazing with the remains of Dismaland... Read more
here.
Let's talk about Daily Deviations. We not only want your suggestions, we crave them. We want to know what you're enjoying on DA right now, what you want to see up on the DD page. Send us your suggestions! Drop us a few lines explaining why - do it now! And if you don't want to do that then consider getting involved in the Daily Deviation Highlights project! Want to know more - check out
My Daily Deviation Highlights
.
Finally, for a roundup of the August Daily Deviations awarded by Kaz-D, Mrs-Durden and tiganusi look no further than
General Photography DDs - September 2015
Word of the Month
Selfie
This word was declared word of the year in 2013 by the Oxford Dictionary.
We've all done one. At least. Our cellphones with integrated cameras allow this type of shot so it's almost impossible to avoid them these days! The official definition is...
"A photograph that one has taken of oneself"
But the concept of a Selfie is not a new one since in general throughout the years of Art History, paintings have showcased the self portrait over and over again. So what's the difference now? It's the connection that we share...the internet. Selfies have evolved to be something that is not only taken for yourself, but also shared on social media websites. We can argue about its usefulness, we can enjoy the concept - whatever the case, the 'Selfie' is now firmly anchored into our way of living all over the world. We are united...in the Selfie!
Photographers of the Day
The photographers of the day that have been featured for the past month at CRPhotography are listed below. If you'd like to see yourself featured, or a friend, send us a note!















Contests & Projects

Everything-Nikon
has an awesome
Foto Challenge 2015
on 'Humanity in a Black & White World'. Get your entries in before the deadline, Monday 30th November!

SkyAndNatureClub
is kicking off their Dawn & Dusk Contest hosted by
JenFruzz
! Check out the details
Here

LightInspired
is hosting their Nature Photo Contest 2015 from October 1, 2015 until December 31, 2015. Get the details
Here!

Still-Life-Stills
have announced another recipe challenge! Check out
Recipe challenge October for more info.


Abstract-and-Surreal
have the theme of 'Shadow' this month for their contest. Read more in
SEPTEMBER WINNERS AND OCTOBER CONTEST (SHADOW).


Still-Life-Stills
have also launched their general challenge. Check out
October still life challenge.


CRPhotography
's theme this month is APN. Read more in
October Contest : Animals, Plants and Nature.
Abstract and Surreal
Why not try to make some abstract shots with your iphone? or Cellphone? Nowadays, the technology which camera phones offer is just amazing.
Check this
article out
for some tips to create some great abstract shots.
Animals, Plants and Nature
Community Volunteers JenFruzz
SkyAndNatureClub
wrapped up their Scenery in Black & White contest with great success! Congratulations to
RubySummit
,
Shadow-Amethyst13
, and
MK-NI
for winning the contest. To see their work, visit the
Contest Winners Announcement
journal.
Find here the results of the
British Wildlife Photography Awards 2015
. Amazing and congratulations to all involved!
From a more international point of view,
Wildife Photographer of the Year 2015
finalists have been announced and we are looking forward to see who will win. Amongst the contenders, you will find some familiar names, including DA's
MorkelErasmus
.
Night owls or early birds will have been able to see a rare nature event take place on September 28, when there wasn't just a total lunar eclipse, but a super AND blood moon as well.
How to Photograph a Total Lunar Eclipse
talks about the challenges paired with such an occurence.
The Guardian
has collected pictures from around the world of the super moon and lunar eclipse combining for a blood moon, for you to enjoy.
erezmarom
discusses ways to make an image both visually and conceptually interesting. In his
blog
he focuses on parallelism in landscape photography.
Artistic Nude
This
Mashable blog
article will provide very interesting tips about how to create artistic nude shots.
The word of the month is "Selfie". Find
here
this thoughtful and impressive exploration of nudity by Varian Viciss, who has been taking a nude photo everyday to make a series.
Architecture
The latest edition of Voyage to the Unknown by
AlexanderPaupoff
focuses on Architectural Details. If you've ever wondered about this gallery then check out the article now for some inspiration and enlightenment. Read more
here.
Conceptual
You'll learn about a famous conceptual photographer in this
article about Keith Arnatt
, a valuable presentation made by the British Journal of Photography.
Commercial
Dave Charnley has talked about his career in Commercial Photography this month and has offered up some fabulous tips for someone looking to get started. Read more
here.
Darkroom
projecteducate
focused an entire week on Darkroom Photography led by
mondieudelaviarge
. Read the concluding journal - with links to all contributions - in
Darkroom Week - Dev'd, Fixed, Time to Rinse!
.
Film is not dead
: check this awesome article about how analog photography is promoted with hopes for the future!
Fashion
A complete Guide to the History of Fashion Photography
will provide you a wonderful overview through the history of fashion photography and how it became the intriguing way of expression that it is today.
This article from the WP
is all about street fashion and the artist Mr Guerre.
Horror and Macabre
:thumb560985165:
The month for Horror and Macabre photography is upon us! Halloween is just around the corner and brings with it lots of amazing opportunities for spooky photography. Whether you're capturing those costumes, special effects or spooky food, the horror and macabre element of your work could be strong! For some inspiration check out these
35 Breath-taking horror and macabre captures.
There is also a useful Horror lighting tutorial from Photoflex - check it out
here.
Infrared
We announced in the middle of September the results of
CRPhotography
's monthly contest from august. The theme was Infrared. Congrats again to the winners! Check them out
here.
Check out this awesome article from PetaPixel which looks at what Infrared Photography does to Freckles... Read more
here.
Macro
SinistrosePhosphate
has taken macro photography to the extreme in a cross section between art and science in
To See the World in a Grain of Sand: Microscopy
.
If you're new to macro photography or have Always found it a nice change of topic, here's an
introduction to the fascinating world of close-up photography
.
People and Portraits
:thumb554425662:
Have you heard about the "Dog People"
project
by Ines Opifanti? A must see!
Pinup and Glamour
DistortedSmile
is looking for suggestions and support for another Pinup and Glamour
projecteducate
week! Check out her poll
here
and give your feedback. Bring back Pinup and Glamour at PE! Check out the latest edition of
Lush!
for some awesome Pinup and Glamour inspiration.
This
article about Robert Alvarado
will bring you into a glamorous inked world: beautiful shots of glamorous AND tatooed models

Photo-journalism
Community Volunteer tanikel
A recent study attempted to get some answers on where news photography, or photo-journalism is headed by interviewing more than 1,500 photographers from 100 different countries.
This article
has listed 20 key findings from the report.
With so many opinions on the subject,
GMBAkash
took to the streets of Bangladesh and asked several women: "What does your hijab say about you?" The differences between the individual women and their hijabs are truly riveting, in
The pride of hijab
.
Still Life
Nom nom is back with some tasty morsels for you to enjoy! Don't forget that you can send your Nommy ideas to
Kaz-D
for the next feature. Whether it's a food you'd like to see featured or a recipe you want to share! For now though please enjoy
Cheesecake...!
dinabelenko
has created a useful and easy tutorial on
How to make it rain on your still life in the studio
. Beware though, things might get messy.
Street
Community Volunteer hosagu
It dates of end of July though this
awesome article
deserves a very particular attention. Written and curated by the fantastic Artist and Deviant
MARX77
, you'll get visually stunned by the proper definition of what is Street Photo just by looking at each of the gems in this journal.
At
CRPhotography
, for the month of September, the theme was street photography, and with the wonderful CV
Mrs-Durden
, find
here
a very interesting debate, about privacy.
This
journal
from
niklin1
, awesome street photographer and active deviant for the Community, will make you smile, often think, and will add some light to your day.
Former CV for street photo on DA,
myraincheck
, has done with this
selection
a very deep incursion into how the eyes, how looking, and so on, can be a wonderful source of inspiration for street photographers.
Batsceba
through her series COLOR STREET PHOTOGRAPHY, has now moved to a well-known name in the DA community in her feature of and interview with
MARX77
. Read it
here
. Discover the very impressive work achieved in
Jim Hofman's China street shots
, and how this business man moved to street photography with such passion and travelling. WARNING

This
Amazing preach
will definitely amaze you (
hosagu
actually loves it

).
Finally, this
article about Jill Freedman
from the CNN's blog will highlight a talented street photographer.
Transportation
Reid Lincoln Ashton
likes transportation and motion. And Harley Davidson. Check out his portfolios, worth the views!
Urban and Rural
Are you a photographer that sees the beauty and mystery in abandoned buildings, forgotten places or locations in various states of decay? If you are then
this book
is reportedly a 'Must Have' for your photographic library!
Have you heard of the
Syngenta Photography Award?
It's a project that offers photographers an international platform for their work whilst at the same time highlighting global challenges of significance.
Photography Exposed is an article series brought to you by your General Photography CVs. Check out one of the latest ones which focuses on
Cityscapes and Skylines
!
Educational Articles and Tutorials
We're encouraging you to share your 'hacks' for creating cheaper DIY photography tools or capturing awesome photos with handy hints or tips. Note
CRPhotography
if you have a 'hack' for next month! There are some other fabulous journals that have recently been posted and focus on educational information...

Stand Out! Conquer your fear

Developing a personal style

Shooting with clarity and purpose

You will change: Magnum photographer Larry Towell has advice for young photojournalists

Should photographers keep locations secret?

Photography in an age of smartphones

Selfies cause more deaths now than shark attacks

The dark side of photography: When getting the "best" shot is just plain wrong
Basics

6 ways to get sharp hand-held photos at slow shutter speeds

Do you know the reciprocal rule of shutter speeds?

5 ways to practice your photography at home

Photographing in black and white for a day

Shoot better environmental portraits with these tips

Preparing the night before a photo shoot

A declaration of love to all our crappy shots
IT

7 golden rules of digital asset management

These are the keys to keeping your Lightroom installation in optimum condition

Tips for optimizing Photoshop performance on your computer

Rare look inside the famous Iron Mountain KDKA-TV
DIY

6 creative ikea product photography hacks

16 pro photographers share 16 tricks and hacks with cheap accessories

Photography hacks for free

Make Your own reflector DIY tutorial
Gear

A brief guide to buying secondhand lenses

Canon's DSLR camera boasts an insane 120-megapixels

How a step ladder is useful for your photography

6 things you didn't know about autofocus, but probably should
Light

Beginners guide to using TTL off-camera flash

Flash synchronisation demystified

How to create complementary colors in your images

Portrait photography lighting: the 5 classical types
Post-Production

Photoshop in 60 seconds: Save for Web

Photoshop in 60 seconds: Export As

The what, why, and how of using Lightroom export presets

Split toning black and white images in lightroom

How to use Lightroom's radial filter to enhance your subject
Kickstarter

SteadXP - The future of video stabilization
New Equipment and Technology
Hosagu's App of the Month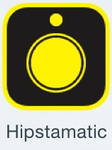 Ladies and Gents, forget all your photo apps...YES: I'm in love for Hipstamatic 300!
The release of this update for hipstamatic users, is the most impressive update like: starts from zero and redo the whole app! It's amazing: you'll be able to achieve stunning shots, associating like before the update great films and lens, but now you've got the "pro mode". And this mode will allow to turn the camera of your cellphone to a fully manual camera. I experienced it with the iphone 5S, right? It's amazing how intuitive and easy are the commands: iso range, exposure, triggering speed, white balance, manual focusing... It's like you can freely take a shot forgetting your camera is a phone. And yes it gives results...
So you got it: HIPSTAMATIC 300 is the must have of the year Guys

Forum Posts

What's the actual advantage of traditional (chemical developed) photography?

Newbie photographer need advice


Do you have luck selling photography at markets?

What is photography and what does it mean to you?

Sports Photography

Monitors for photographers - my article

Craziest things!

Photo Editing?

Planning Help
Groups to Check Out!









































Contributors this month:
3wyl
Mouselemur
Kaz-D
hosagu
daguerreoty-pe
Mrs-Durden
JenFruzz
silber-englein
and
mondieudelaviarge
.