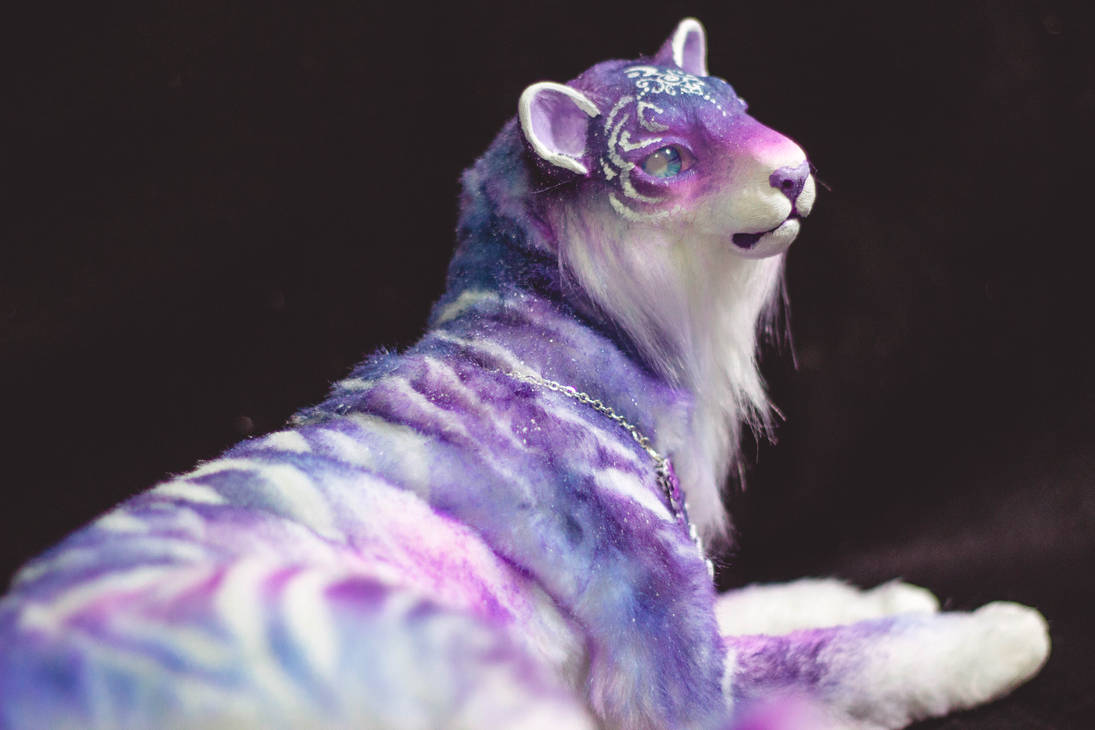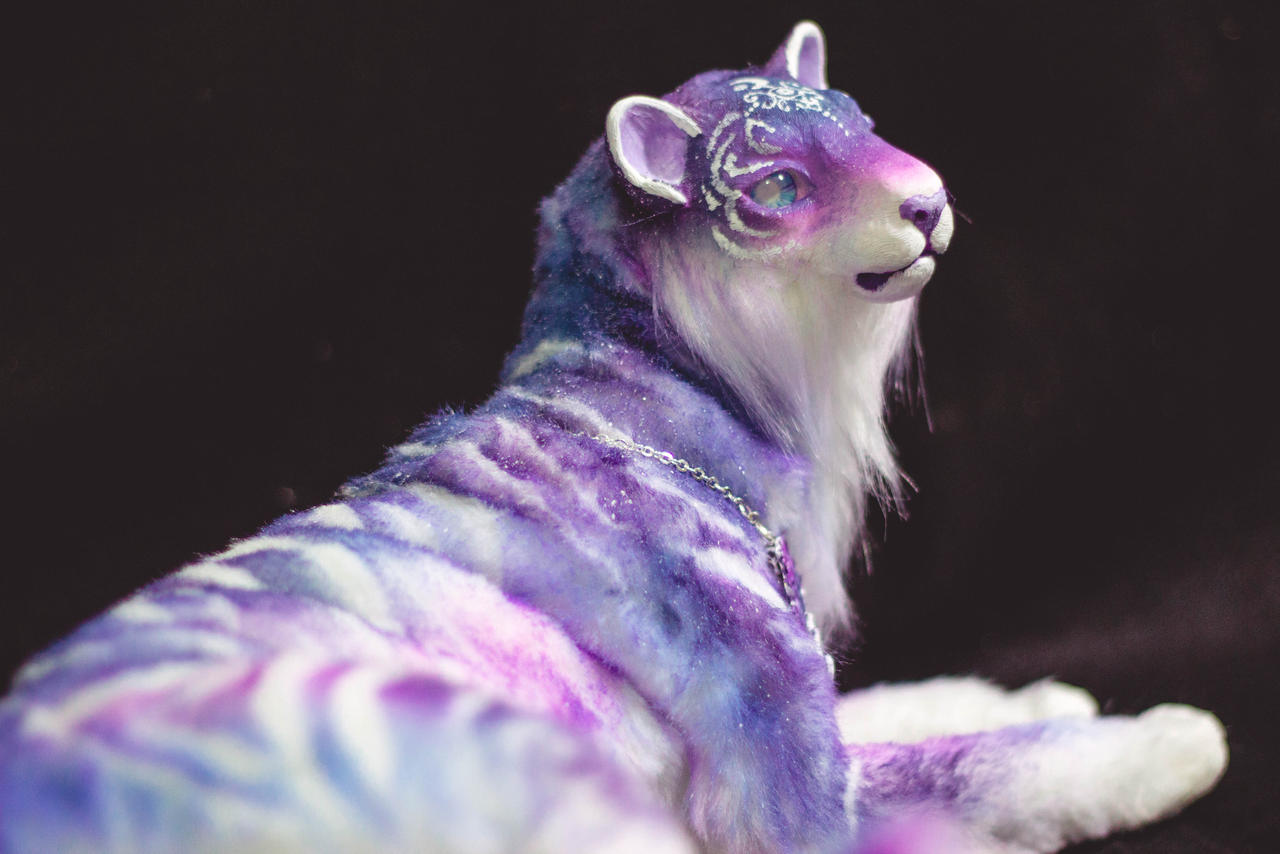 This Celestial Tiger is a ooak(one of a kind) completely handmade item. The head and feet are casetd resin made from an original sculpt by me (so this piece is way more durable than clay) that is attached to a wire armature so it is completely poseable! It is hand painted/airbrushed with acrylic paints, Createx paints to be exact (make sure your not allergic!). Wrapped in batting, so it's nice and squishy, and sewn up in faux fur. Is approx 12 inches in length not including tail. Please feel free to ask any questions!

Reply

Do you need to thin the acrylic paint with something in order to use it in the airbrush? I am thinking about using an airbrush for my clay sculpture and taking a shot at art doll making in the future! Also this piece is absolutely STUNNING. I love the gradients and colors
Reply
Reply

That's so beautiful! How much time it took?
Reply

A. Do you sell it? B. How much will it cost? C. Are you shipping to Israel?
Reply

Reply

.... Tge embodiment of harmony and justice... the gift from the Lord himself! THIS IS A GODSEND!
Reply

It's so pretty! Can I have a real one lol
Reply