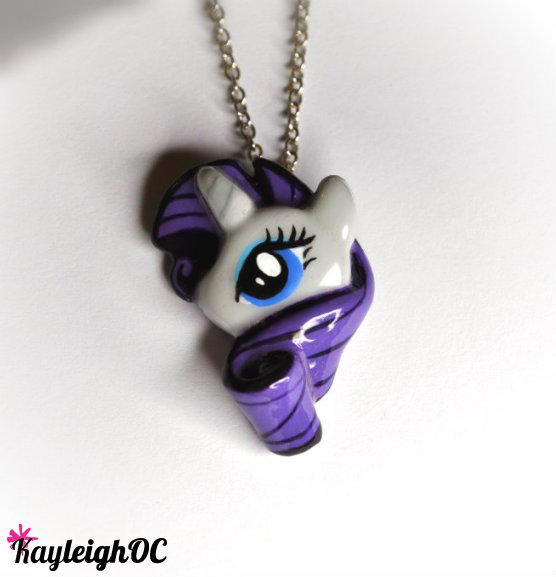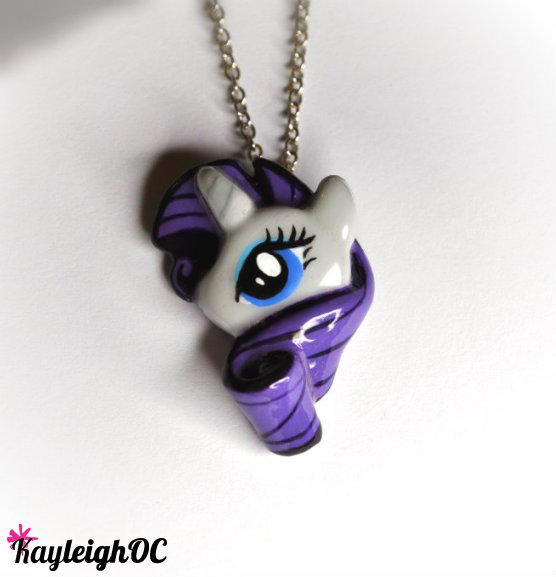 Rarity Necklace

I looooove this necklace! I did initially make it to sell but I am so pleased with how it's turned out I am going to keep it for myself.
I like that the finished piece has the air of Rarity, but she's looking a bit more grown up and 'sexy' (I think it's the eye) rather than cute.
She is about two inches tall and feels heavy-ish, so seems expensive. I'm going to wear this necklace all the time!
Made with clay and painted with nail varnishes.
(Here is a Fluttershy pendant I made in the same style -
[link]
)