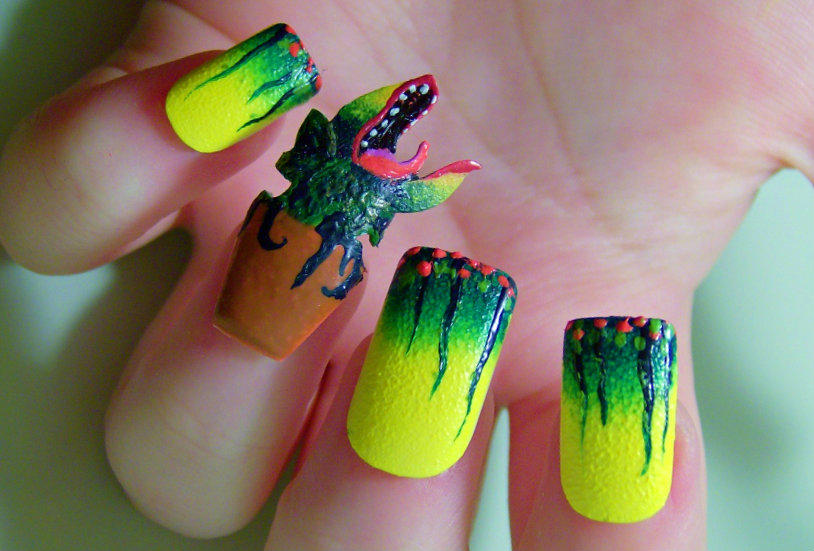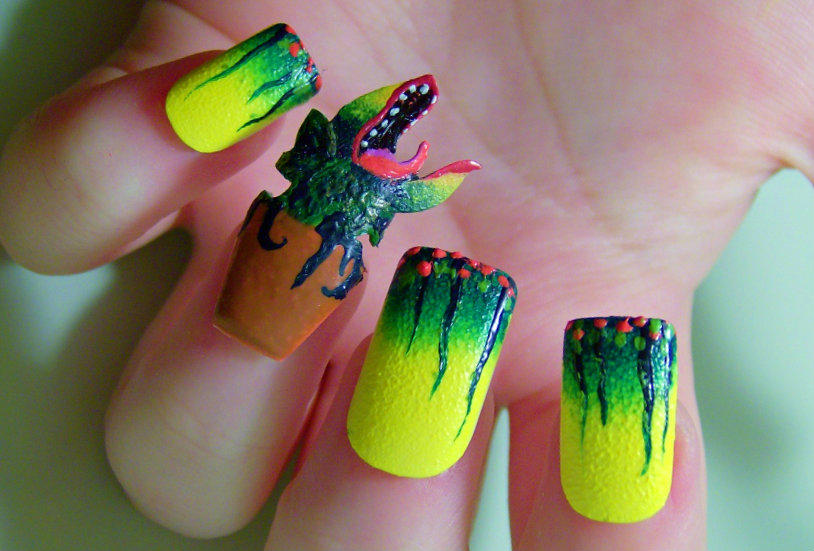 Audrey II from Little Shop of Horrors!
I don't often say it, but I am C-Razy pleased with these. I love the film and have been putting off making these for a while because I thought they'd be too hard, but I am happy now that I've had a go.
"The guy sure looks like plant food to me!"
EDIT - A few people are confusing the way I stick them on for these photos with me Photoshopping them on. Just to say, I am totally useless at Photoshop, haha. It's just the foam-y, sticky things I use to place them onto my nails (so I can show them here without gluing them on immediately) that make them look a bit floaty and weird