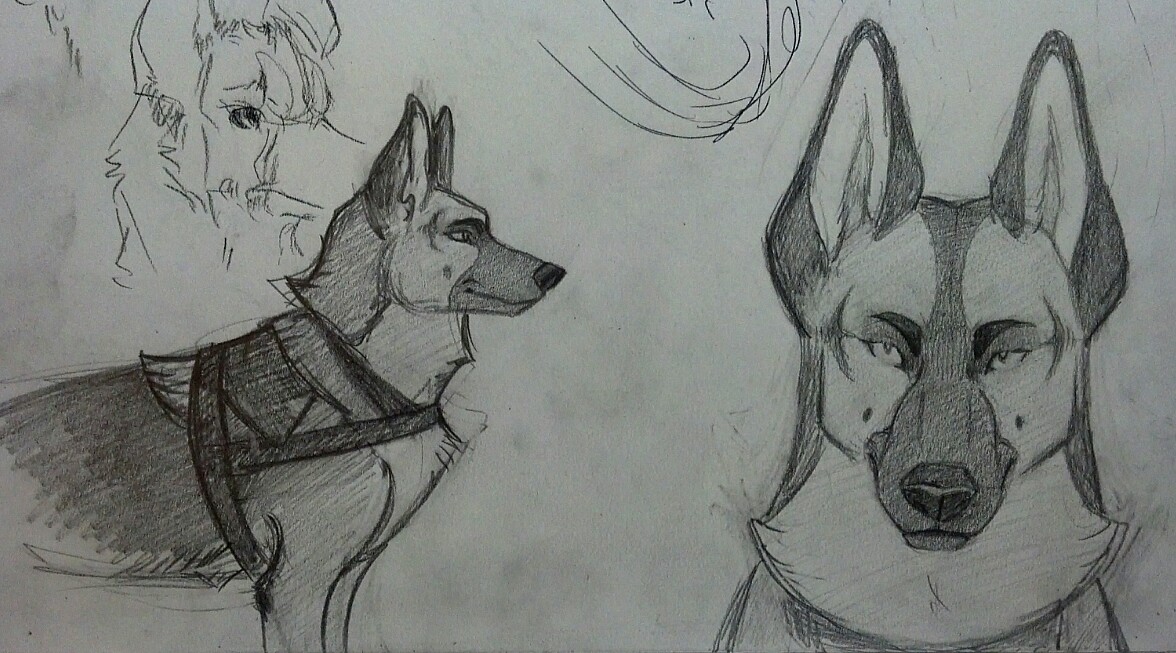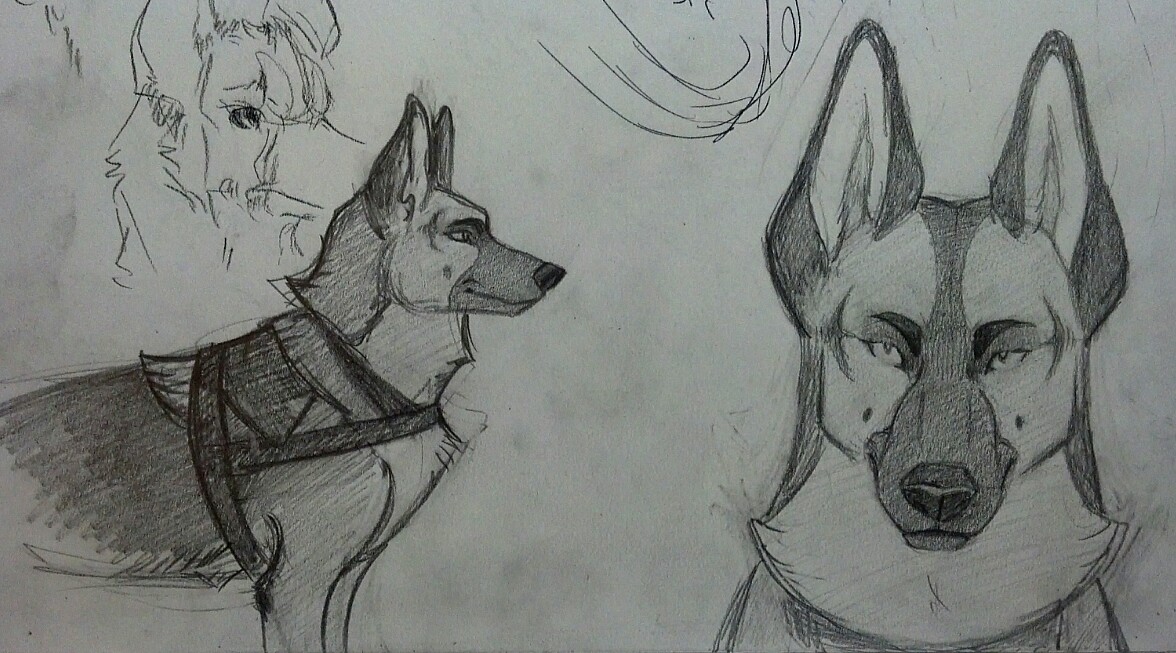 Watch
preliminary concept sketch of Hagan, a german shepherd from my new graphic novel WIP
i apologize to my followers who are lovers of my digital art. I have been doing a lot of the concepting for this new project traditionally. Its nice to get a break from being behind a computer.

edit: i accidentally made this a print. does anyone know how to make it not a print?