#33 .weekly six-groups journal feature
Gallery
l
Watch Me
l
Note Me
l
Twitter
l
.on a personal note
Hi love kittens-
How are you?
I went to the See-night-festival last weekend and the fireworks were amazing. The Swiss even had two boats that launched the fireworks and the choreography was fantastic. We were really close to the shore and the boats, so the firework was really loud!

I had lots of fun there

Unfortunately, I've not been too healthy this week. The gagging reflex, which first occured last November and which comes and goes on and off, has been very persistent this week =/ Although I never actually have to throw up, the gagging is still annoying, because I feel really sickly after and then don't feel well the entire day.

Other than that I've been really busy with college stuff, but I will try to upload some new works this weekend, so stay tuned!

Are any of you lovely people from England? I hope you weren't affected by the riots!

I hope you're all healthy and safe.
What are your plans for the weekend? I hope you have a lovely time whatever you do!

xoxo
-Kay
.thank you
A big thank you to
sandris01

and
Enigmapsyche

for generously donating points to me. Please check out their galleries!

:thumb252254611: :thumb251367474: :thumb217490552: :thumb243989467: :thumb216580828:

:thumb251304390:
:thumb213820438: :thumb217652218: :thumb252842280:
:thumb171139146:
#33 .weekly six-groups journal feature

:thumb251967751:
:thumb244256934: :thumb252958540:

:thumb252585992: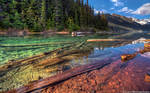 :thumb253384513:



:thumb253199875:

:thumb213404630:
:thumb253037410:
:thumb253286791: :thumb245981182:
CSS made by
TwiggyTeeluck