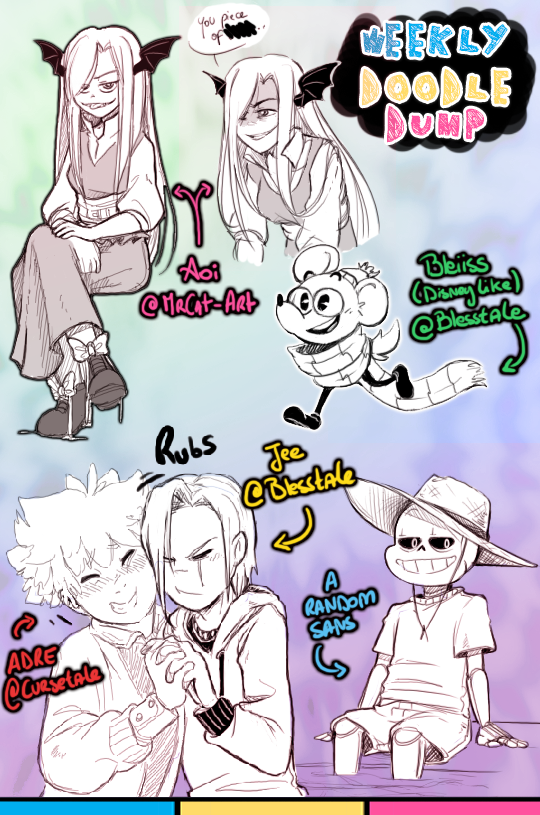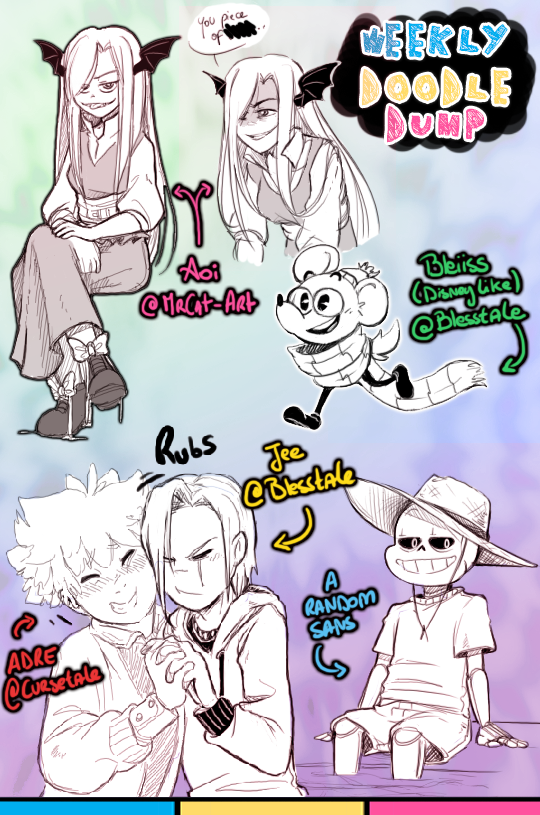 Watch
Weekly doodle dump #48 shared some weeks ago on my patreon.
Jee & Bleiiss belong to/are draw by @blesstale,
Adre belong to/is draw by @cursetale,
Feat. Aoi MRCAT-ART 's OC and a random Sans. xD
That random Sans was kinda my mood at the beach for a whole week ahaha.
Starting to really like putting a colored background on those doodle dump. >u<

I don't have much to say but lately i start to feel really comfy at drawings humans. o//
——————————————–

• Buy a coffee for ✨Blesstale ✨ characters ♥
• Support ✨Blesstale✨ on Patreon!
• Check out the shop!