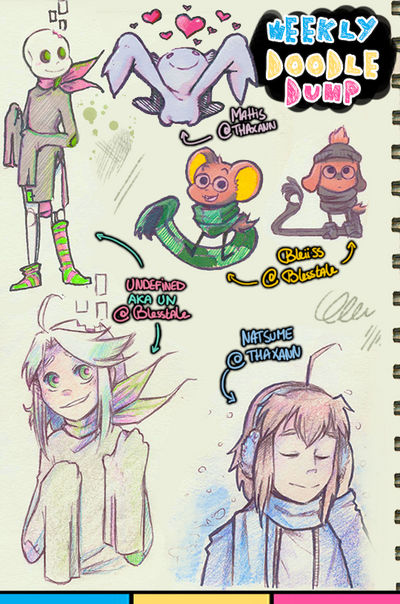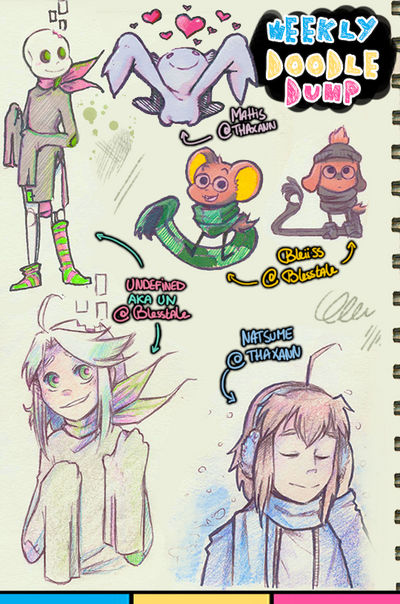 Watch
Weekly doodle dump #46 shared some weeks ago on my patreon.
Un & Bleiiss belong to/are draw by me @blesstale,
Mattis & Natsume belong to Thaxann​

A traditionnal art doodle dump!

I'm not really skilled here, and I don't have the best material to draw on, but I start to like the style I have on paper.
It's not quite the same, paper is more difficult for me. I'm almost always unsatisfied of the color I can get on paper. XD
So sometimes (aka always when I'm not lazy), I edit the colors on photoshop after scanning the drawings.
——————————————–
• Buy a coffee for ✨Blesstale ✨ characters ♥
• Support ✨Blesstale✨ on Patreon!
• Check out the shop!