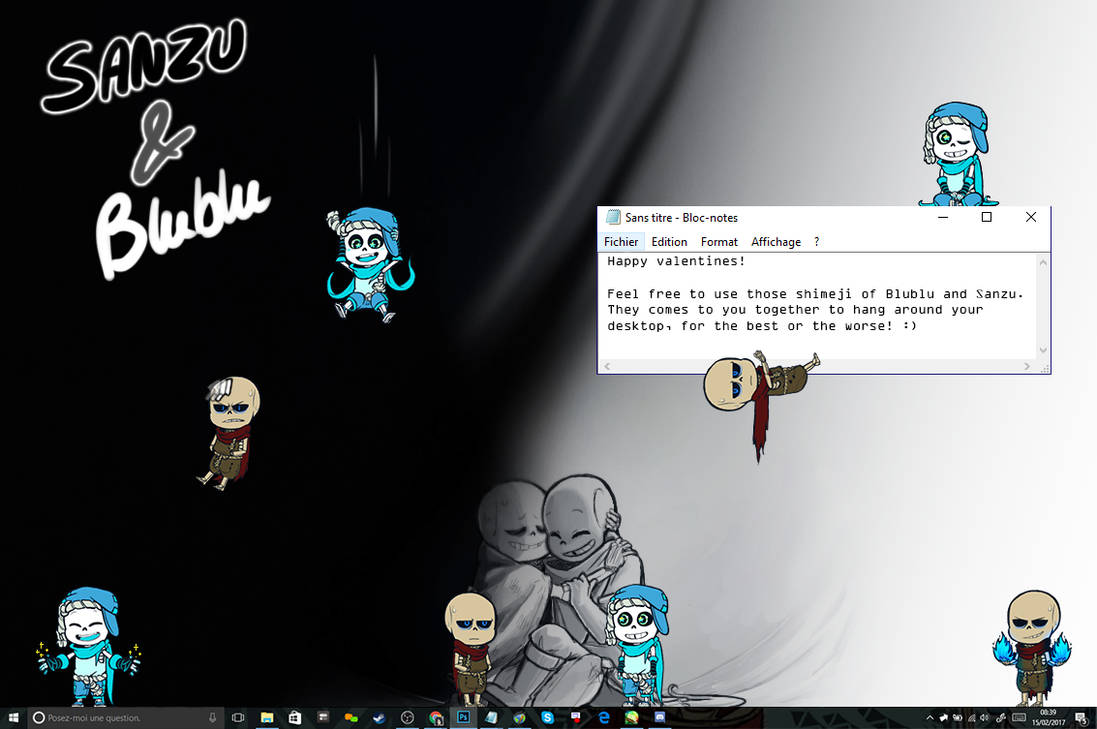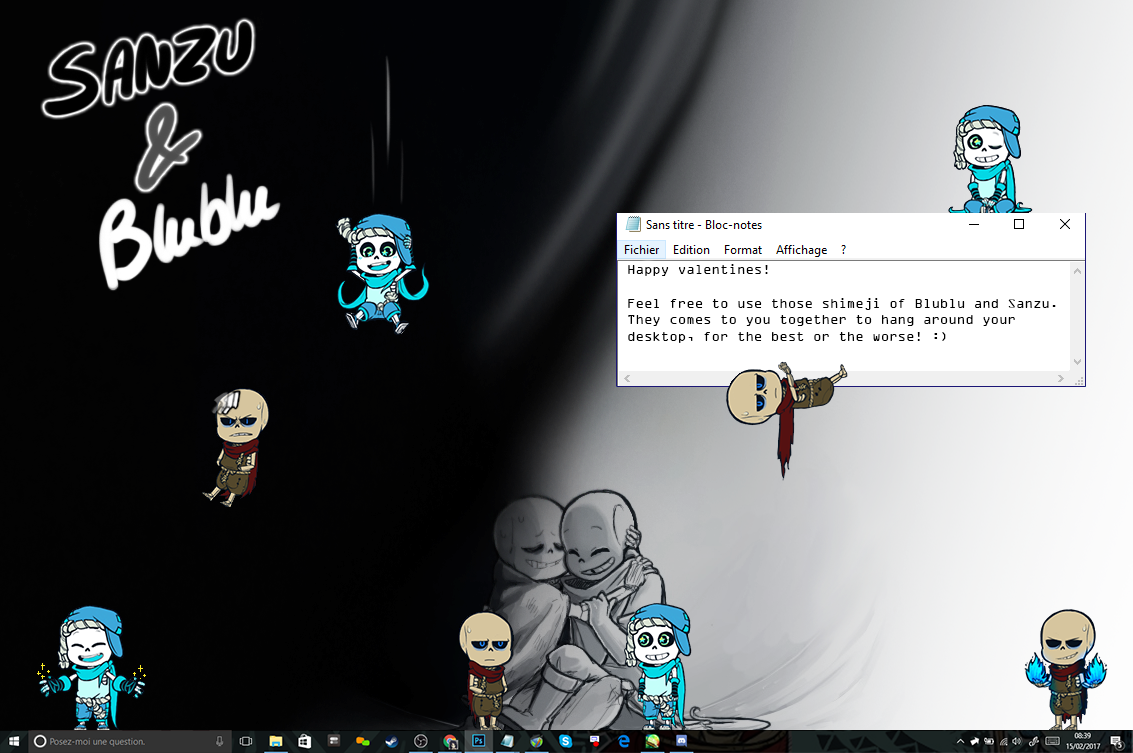 Watch
💙 HAPPY VALENTINE ! 💙
(I'm late but I hope you won't mind I FINISHED IT TODAY ;A; )
I worked on Blublu and Sanzu shimeji for 2 weeks! for THIS DAY.
I want to thanks all the people who are following my work!
You help me to keep going everyday!
I want to thank @glitteryandpeachy who support me to death
and helped me to find time to do those shimejis! *hugs tight*
And I want to thanks @cursetale, and I have too many reasons to thank ya,
so I'll just keep it short and say thank you Brah! Love ya!
I hope that you will enjoy Blublu and Sanzu shimeji as much as I enjoyed making them!
(but beware, they are trouble maker! Bwehehe)


✂️️ ——————————————–
• Bᴜʏ ᴀ ᴄᴏғғᴇᴇ ғᴏʀ ✨Bʟᴇssᴛᴀʟᴇ ✨?
• Oʀ Sᴜᴘᴘᴏʀᴛ ✨Bʟᴇssᴛᴀʟᴇ ✨ ᴏɴ Pᴀᴛʀᴇᴏɴ!
• Cʜᴇᴄᴋ ᴏᴜᴛ ᴛʜᴇ Sʜᴏᴘ!