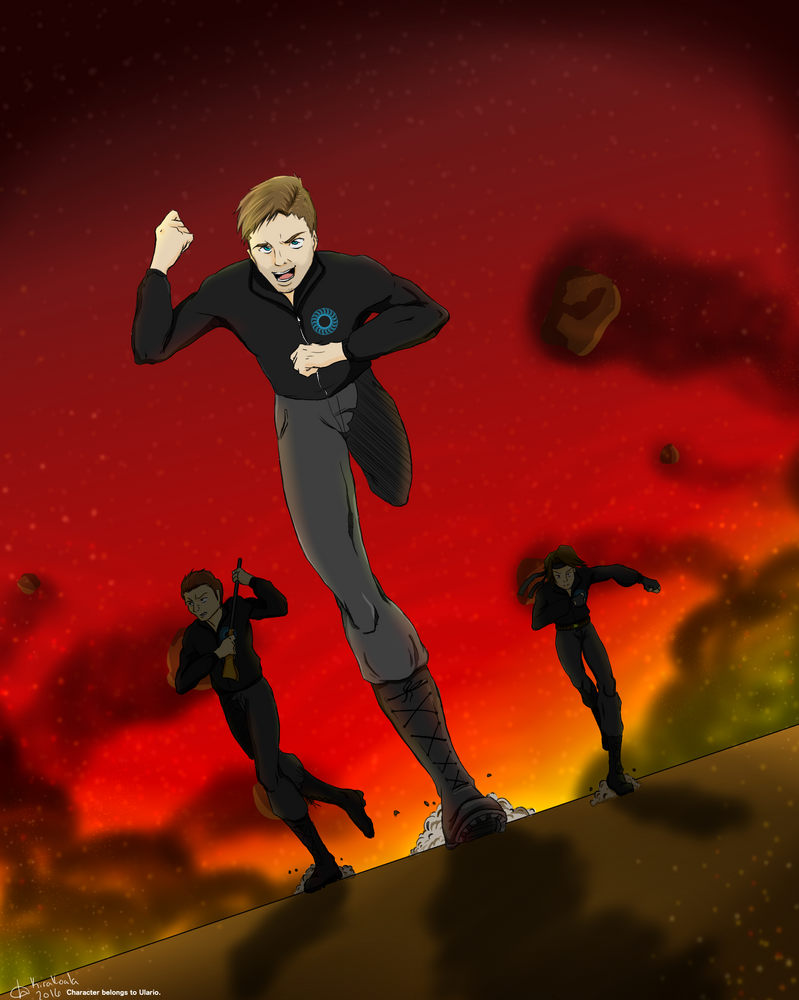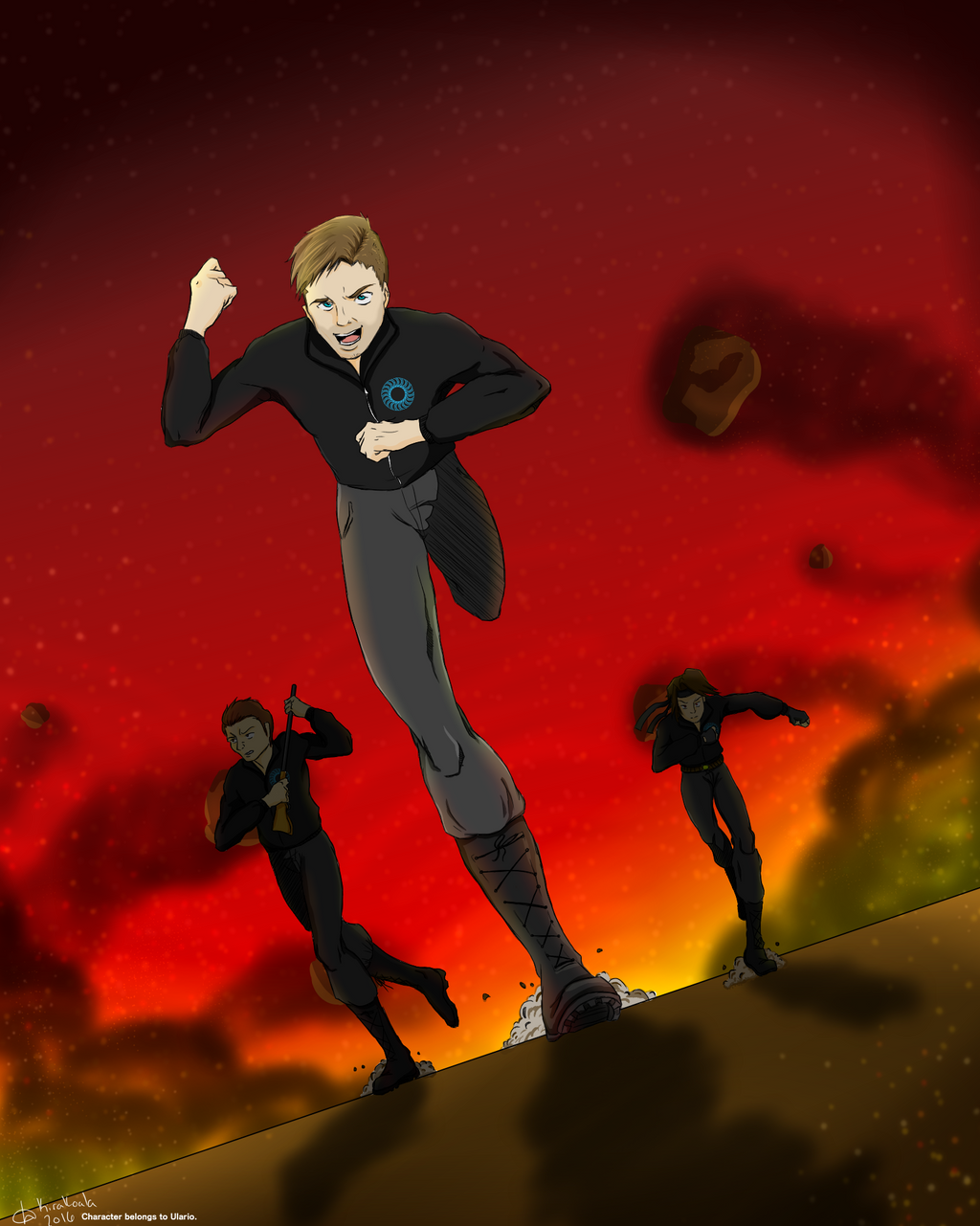 Watch
This is task #4 for the OC Training!

This character (Auctus[MAIN MIDDLE]) belongs to the fabulous Ulario!!!

I was very unsure on how to accurately portray Auctus' dream. I did however try my best as well as attempted a new pose style for me. I tried for a more action-pose, feeling that it somehow fit. The 2 characters in the background are random (1 being based off Gambit from X-Men)- I tried to research for 2 extras, but I didn't have luck... so I then tried to black them out enough to show, but not be demanding to look at. I hope all is good!!!
I did discover that Auctus isn't a big gun fan, so I drew him without such.
Auctus' Dream:
Auctus eventually ends up working as a personal pilot for an elite military team. He ends up becoming extremely close to his brothers at arms and wants to join them on the battlefield. Th problem is that he doesn't have the proper training to do so. More than anything, he wishes that he could be there for them.