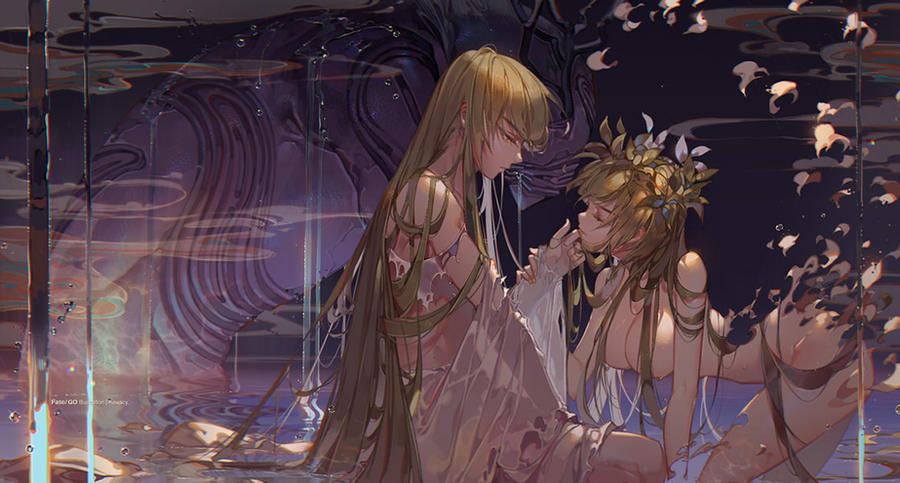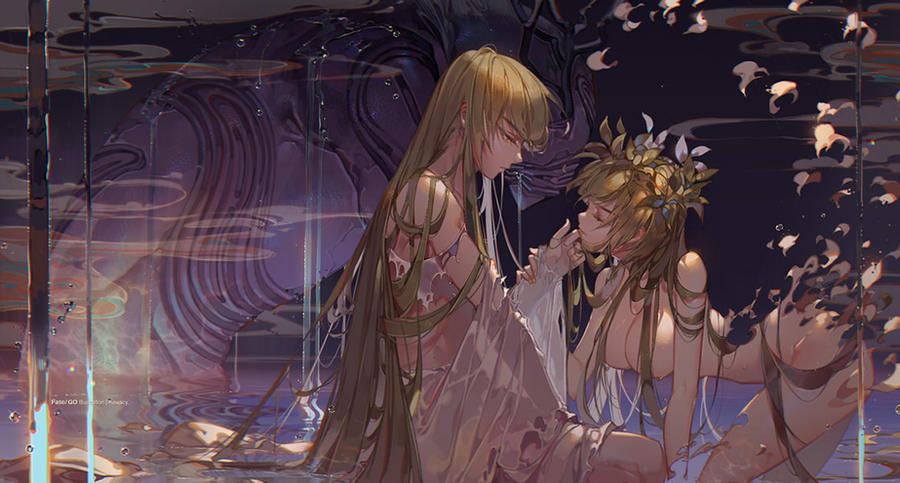 Watch
Enkidu and Shamhat.
a.k.a Enkidu's first love which form he mimics to this day after spending a week with her
from
Fate/Grand Order
Behind them is Enkidu's true form / monster form / clay form whatever you wanna call it before he copied Shamhat's appearance.
Of course in the present Enkidu belongs only to Gilgamesh

Thank you for Pixiv Daily Ranking Number#1 (Top 2 for 2days in a row) on this piece + all the love on Twitter!!! I will do my best to draw more fgo husbandos!