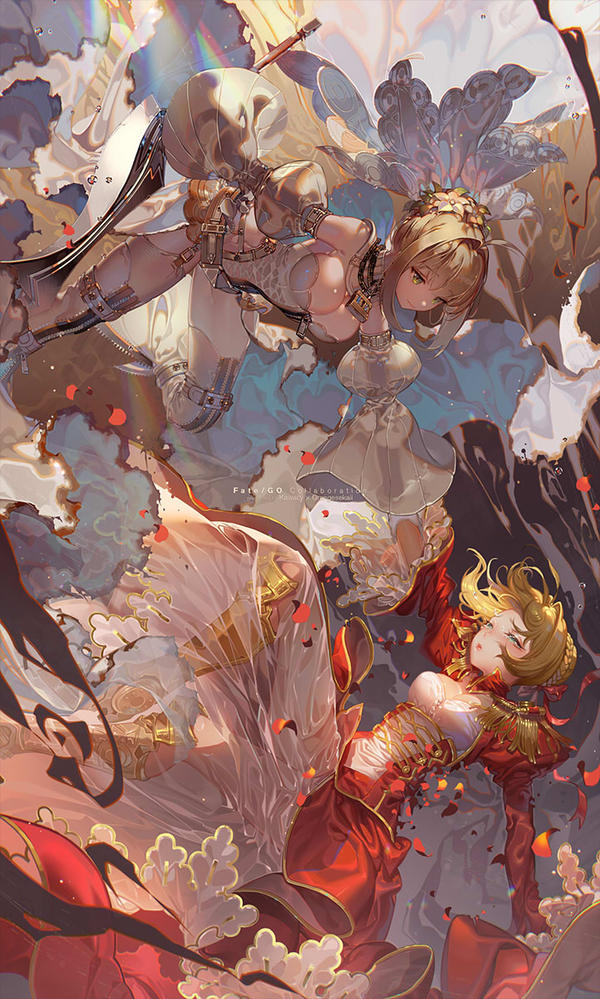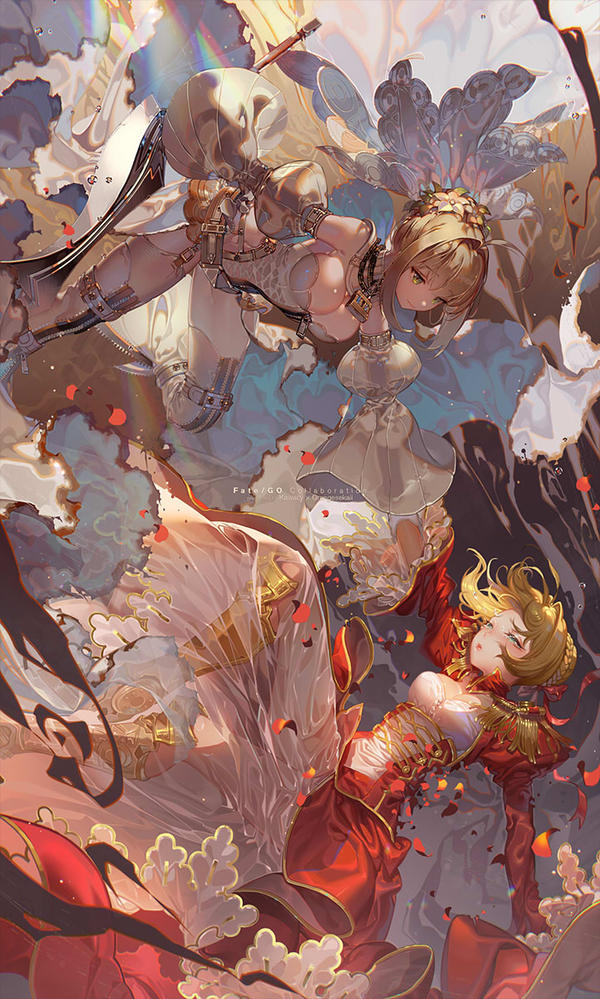 Nero Claudius (Bride) × Nero Claudius
a.k.a the UMU Emperor
from
Fate/Grand Order
This artwork is a collaboration with
a very very very close friend of mine
my wife:

※Visit Orange's page here:
DEVIANTART
|
TWITTER
credits
Bride Nero→ Lineart: Orangesekaii | Coloring: Kawacy
Nero Claudius→ Lineart: Kawacy | Coloring: Orangesekaii
- - -
Little message for Orange:
Thank you for always being there for me at my highest or even at my lowest when I'm most depressed! Especially for being kind, 1000% supportive, and for being my crying shoulder no matter what!
(My life is far from perfect and it means a lot that you're here for me)
I'm sorry if sometimes I'm such a jerk when I'm in a bad mood

Please give me a chance and bear with me.
Truth is...you're my most precious and talented friend and I love you so much and I don't want to lose you ever.

Thank you for Pixiv Daily Ranking Number#1 (for 2days in a row) on this piece + all the overwhelming love on Twitter!!!
___
Other collab