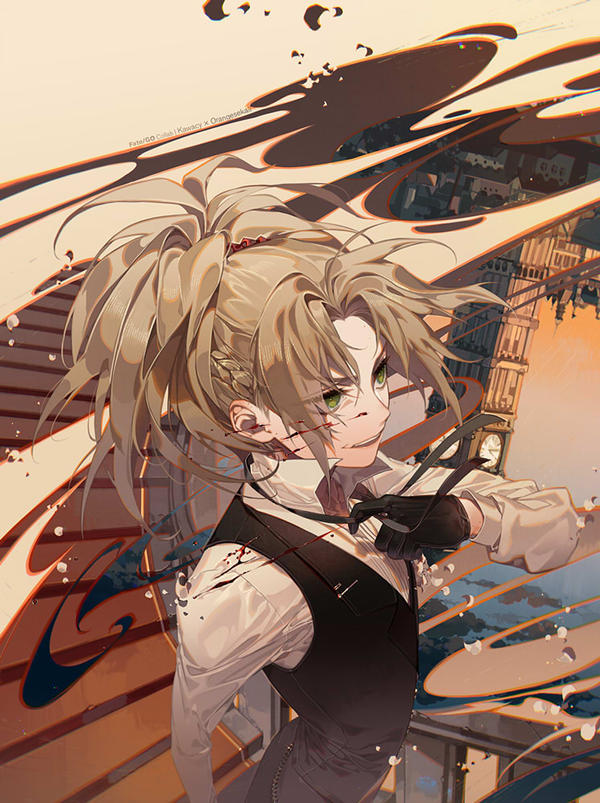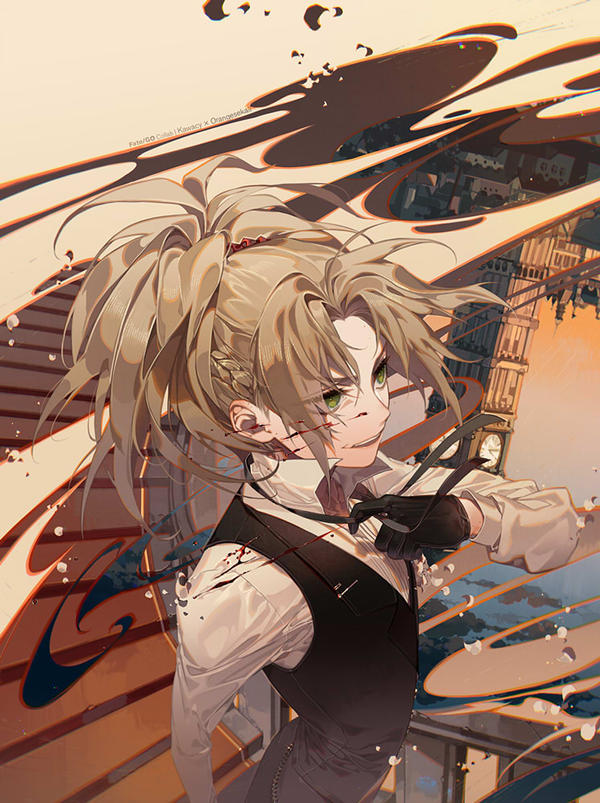 The true Tomboy of FGO,
Mordred
wearing her suit based on the 2017 2nd Anniversary Craft Essence in
Fate/Grand Order
This was another collaboration artwork with my lovely wife:

Lineart by Orange. Coloring + background by me.
※Visit Orange's page here:
TWITTER
|
INSTAGRAM
(most active)

Thank you for Pixiv Daily Ranking Number#1 (Top 3 for 2days in a row) on this piece + all the love on Twitter!!!

___
more Mordred in suit