UPDATE:
Hey guys! There are still three spots open for this FREE request, so please don't hesitate to comment with your request! (:
------
I am currently taking requests for ponifying OCs. This involves your non-pony OC and my pony drawing skills, meaning I will turn your OC into a lovely
my
your little pony. The point of this short project is for me to get my creative juices flowing! (and also because I miss drawing ponies) So request away!
Rules:

OC must not be a My Little Pony.

Must provide at least one reference.

Must comment on this journal to be a valid requests (no commenting on deviations or sending notes, please).

I reserve the right to refuse a request if it contains overly offensive material.
I will only be taking the first 6 requests (because mane six get it? hahaha...)
- Kavic
------
To-Do:
(Not in any particular order)

OPEN

OPEN

OPEN
Finished:



Aor for
PanaceaTheAnti-Venom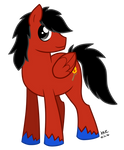 Derek for
Maurili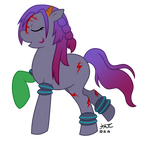 Leokah for
ice1517