WATCH for art
FAVORITE for more art
COMMENT for even more art
REQUEST for your own art
TRADE so that i can get art, too

I'm unique and i'm proud. DEAL WIT IT.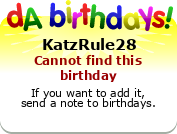 I'm not sure how to describe myself, so I'm going to occasionally get friends to post stuff on here for me.

so yeah, uh... if you don't see this next time you're here then they deleted it and i am going to be pissed as hell at them. btw, how do you post stamps??

I will happily do art trades and commissions for people who want them

i like bizarre and unique characters. they can be mutated, insane, or just plain derpy, but i will most often LOVE THEM. I will happily do an art trade for characters like these but i have no money so i can't buy them from you XD sorry

if you're going to ask me about my personal problems, please don't comment on anything. send me a note...
Oak found my deviantart page...

amazing drawings of my OCs

Ivory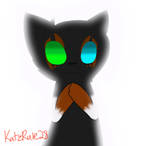 Blight



Sunset Dew