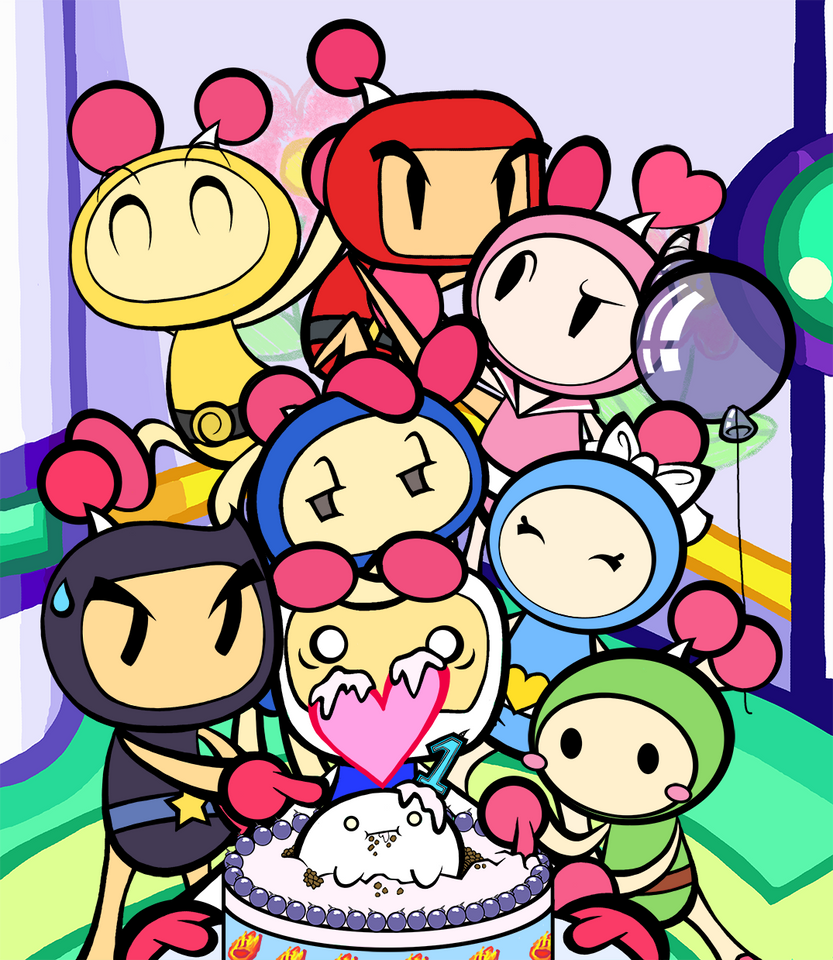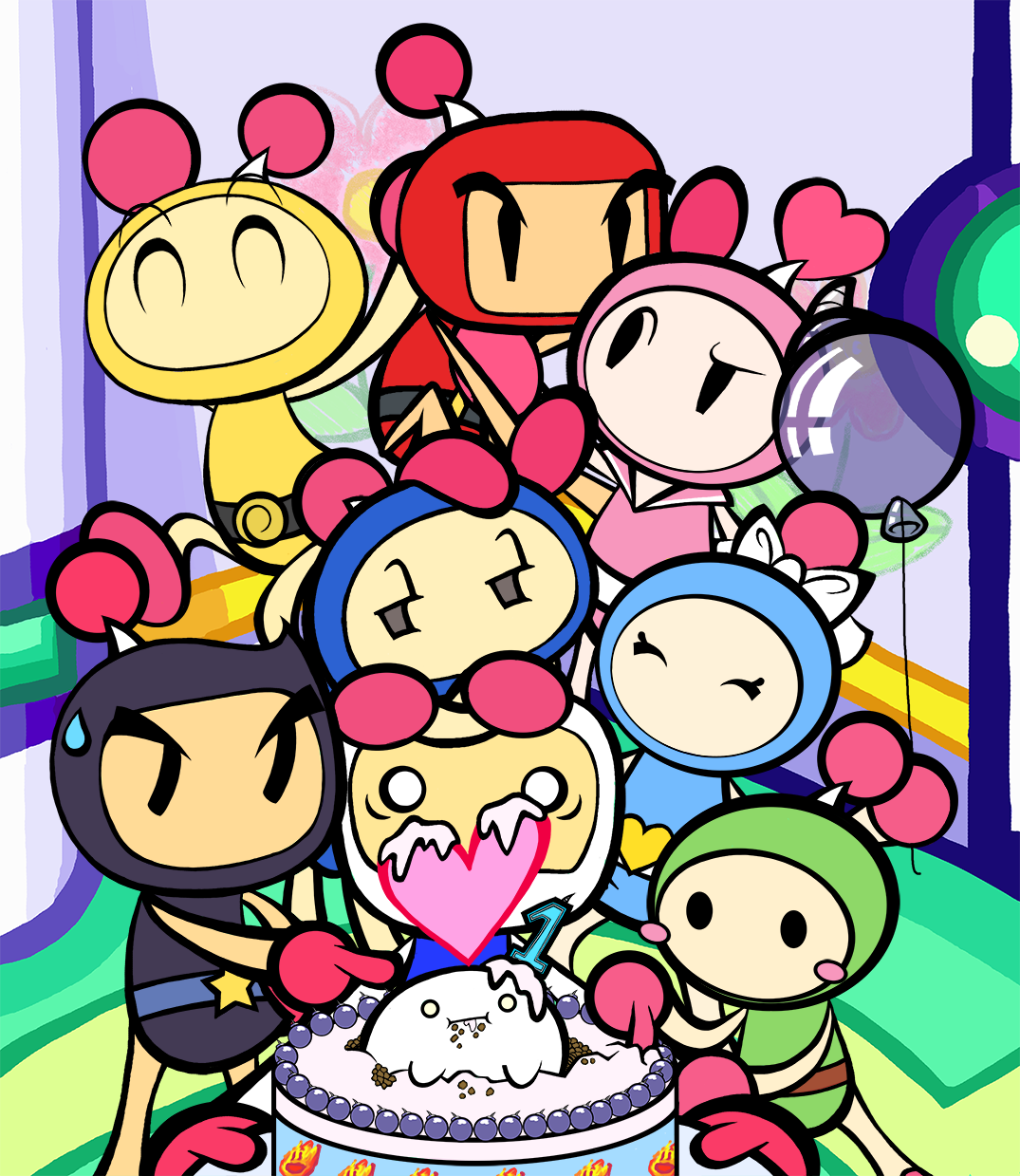 One year ago today, the Nintendo Switch was released, along with Super Bomberman R! I've had such a great time with this game the last few months, that I wanted to draw something to celebrate it.

Being a good big bro, White baked a cake for everyone, and wanted to get a nice family photo together!

...It didn't quite go to plan.