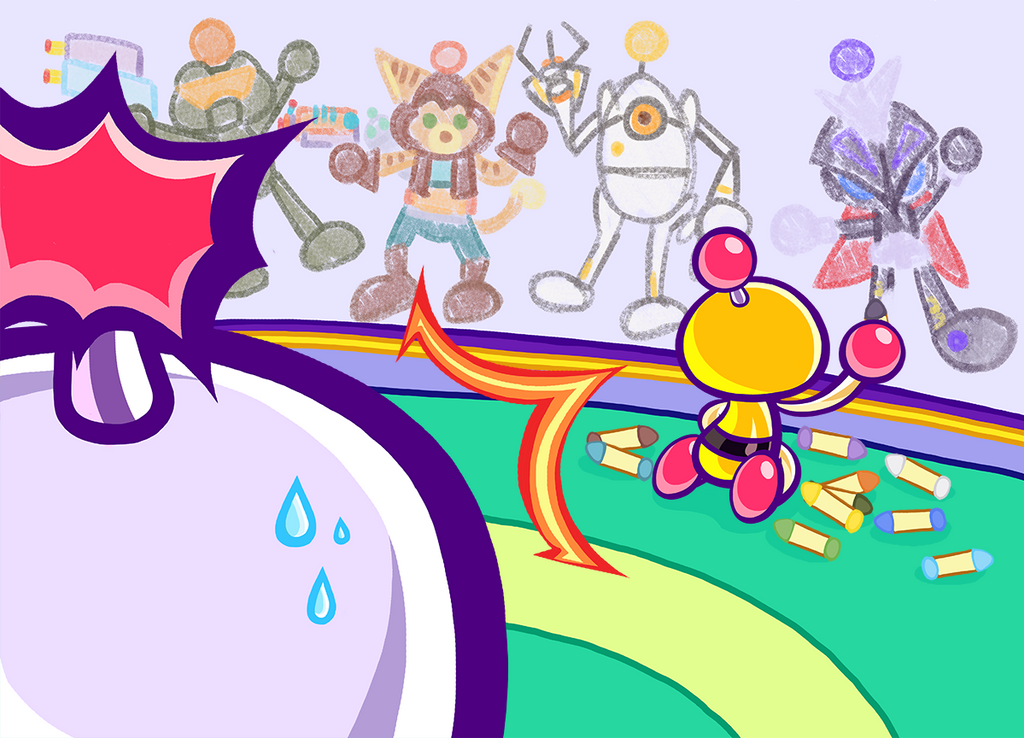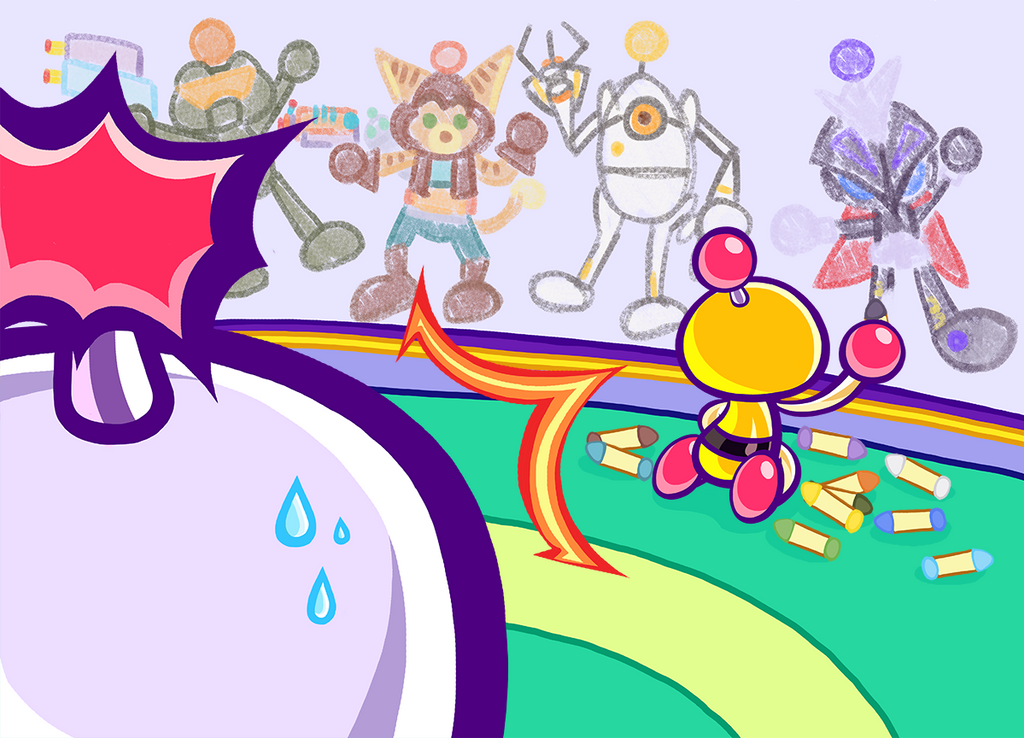 I wanted to draw something to celebrate the release of SBR on PS4, XBox One and Steam!

...so did Yellow, apparently!

Aw so cute! I'm bona die XD
Reply

Wow, I didn't know that it was releasing on all those systems now! Congrats Bomberman. Your fame is spreading!

awesome pic btw

Reply

Yep, they made it multi-platform, and added shiny bombers to the new platforms! I can only hope this means more Bomberman in the future

Thank you very much

Reply

Good job

Reply

XD! Yellow, you imaginative artist!

I'm excited for Max Bomber!
Reply

Bless him, he wanted pictures of all his new friends!
It'll be nice to have an exclusive on Switch too

Reply

True.

You have twitter right?
Reply

I certainly do! I'm KatziiYataki on there

Reply

mobile.twitter.com/search?q=ko…
Konami's offering character requests (and I mean Bomberman characters from Hudson Soft) that you would like to see in the game.
Reply

Yellow you are the best wall artist ever
Reply
XD
Yellow is a good artist!

Awesome work!
Reply