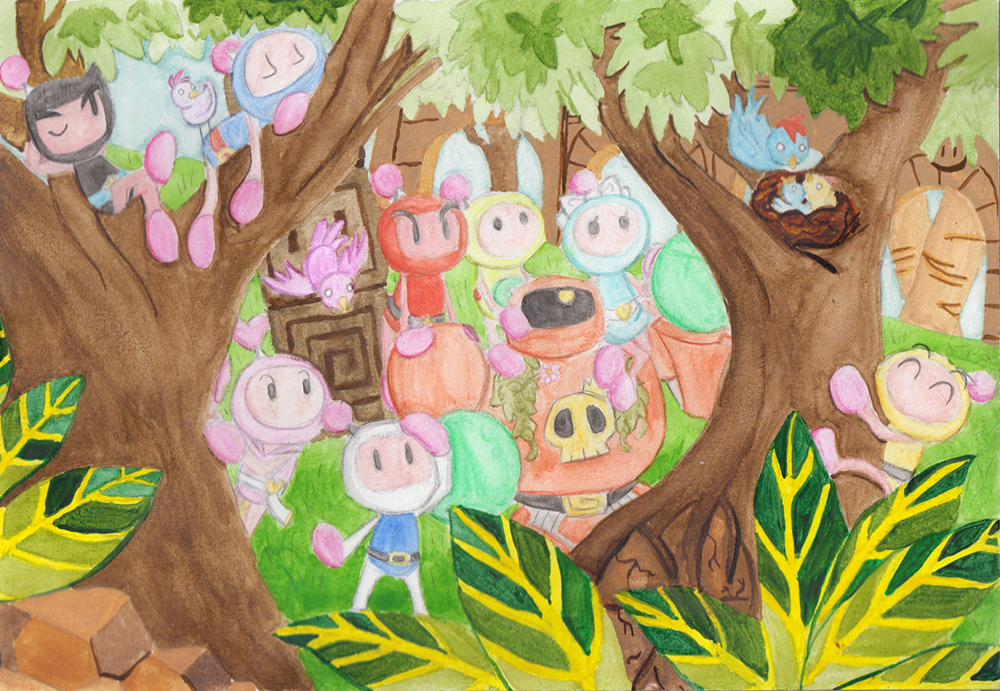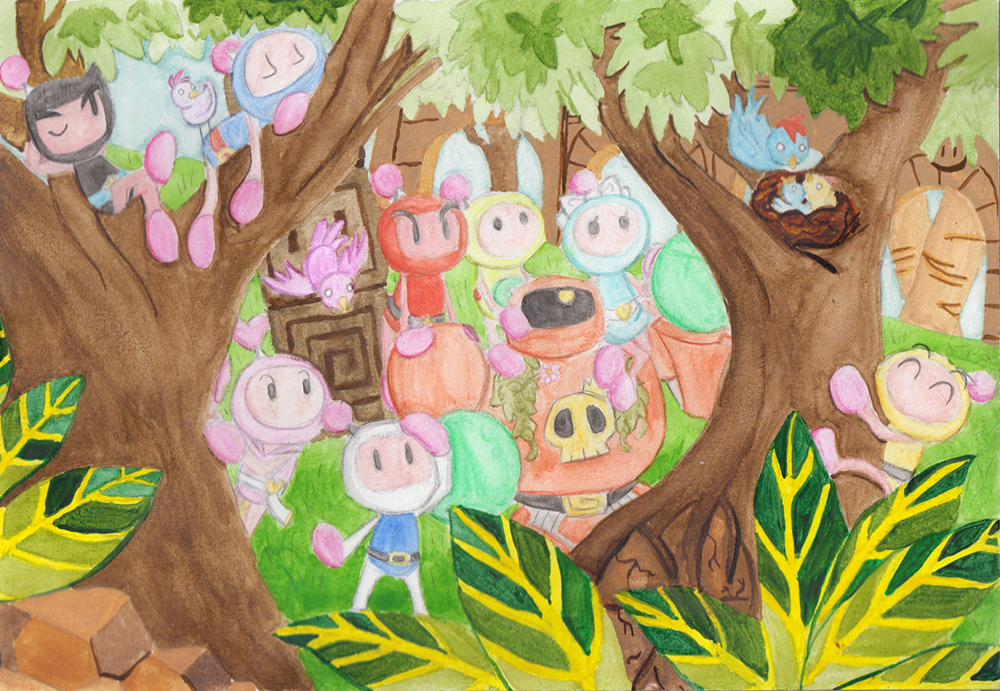 Watch
I like to imagine that, following the events of the Buggler incident, Golem still took the time to look after his birds on Planet Timbertree. The Bomberman Bros. would of course visit from time to time and Golem would be thrilled to show them his new family.
Azuki suggested I try a watercolour piece. I kind of went a bit overboard and struggled with this (seeing as it's the first big piece I've painted in many years), but I wanted to give it a go and see it through to the end


Golem's a daddy now!

Reply

He is! So happy about it too, bless him

Reply

Let's hope he does good with his little birdies (I wonder what the mommy birds will say about this).
Reply

Reply

Reply
That is bloody amazing!!!
Reply